Player Stock Ticker
Unsexy Fantasy Upside: Jack Doyle the 2020 Austin Hooper?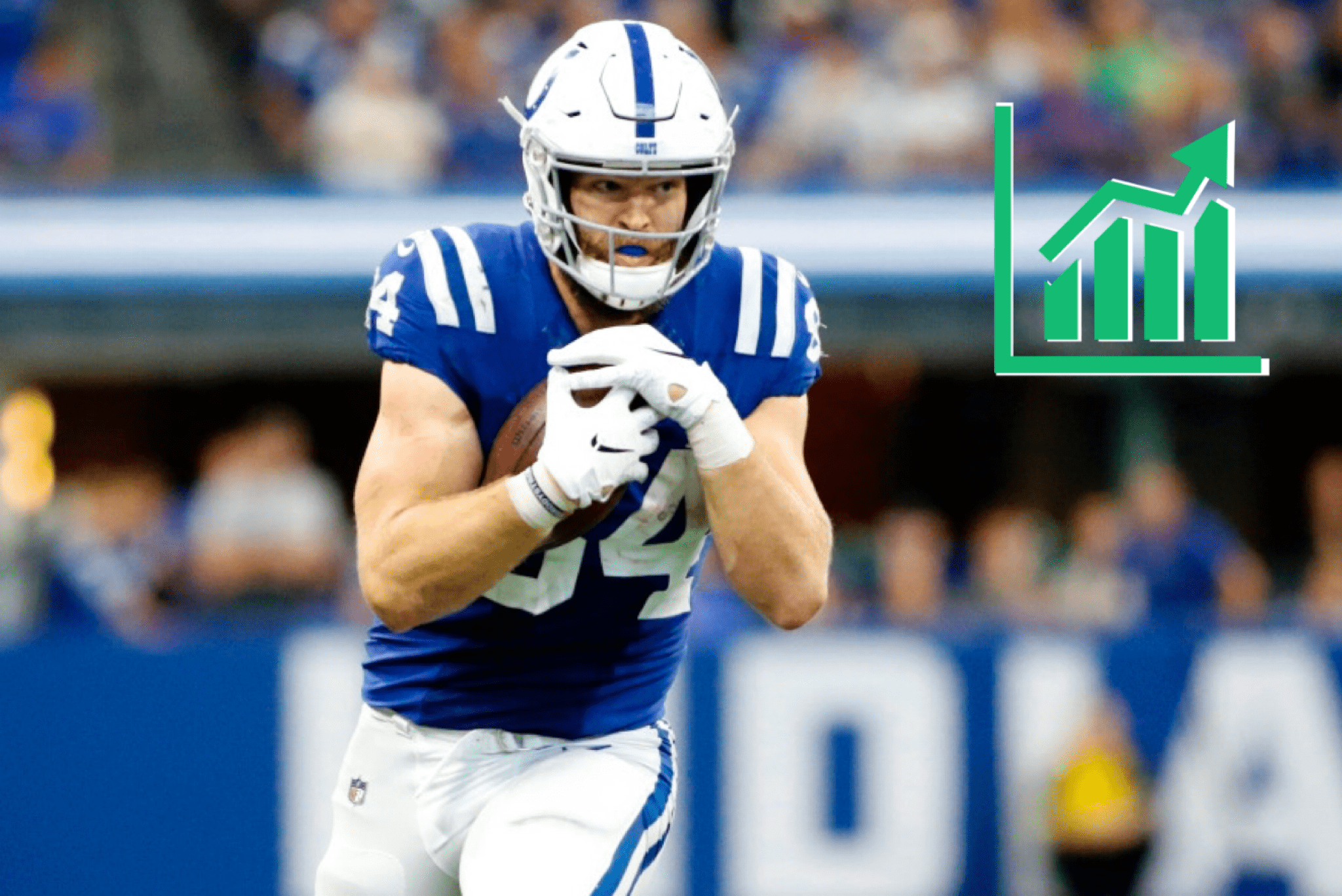 Unless burly beards and 4.91 "dad-running" forties are your thing, not much about Jack Doyle screams "sex appeal." He's not going to draw any "Ohhs" or "Ahhhs" when you select him in fantasy football drafts. Reminiscent of a go-to plumber, Doyle reliably does what's asked, without flair and even if it's not pretty, and not a whole lot more.
Fortunately for those who don't need sizzle with their steak, Doyle should be tasked with a whole lot more in 2020. Eric Ebron has departed for Pittsburgh, handing Doyle a stranglehold of the Colts' TE volume within Frank Reich's scheme that peppers the position voluminously.
Stay up to date on all the Free Agency Fantasy Fallouts! Bookmark our Fantasy Stock Watch. Even better, consume them in our cleanest format by downloading the Roto Street App.
Sure, Doyle's "Individual Talent" isn't overly appealing here, but the scheme plus new "Surrounding Talent" and "Usage" boosts create some sneaky "Unsexy Upside." These type of picks, like Austin Hooper in 2019, often end up being league-winners. Lacking "special" traits or tape, no one was fighting for Hooper's services in drafts last year. Yet he was the TE1 in fantasy until his Week 10 injury.
Doyle could be in for a similar leap in 2020 leagues.
For one, Reich LOVES him. When Doyle received his contract extension, Reich gushed:
"There's not a more deserving person in this building. He's at the top of the list…He just stands for everything we're about, and wanna be about. He's got great leadership — every aspect of his leadership is exemplary. And then on top of that he's a great player, one of the better tight ends in the league.

"I mean, the guy's incredible."
Reich's endorsement shouldn't be overlooked. He's worked with elite talents in Antonio Gates and Zach Ertz, squeezing high-end production out of both. Reich even compared Doyle to Ertz when he arrived in Indianapolis.
He also peppers the position relentlessly. Reich's teams have ranked Top-Five in TE target percentage in four straight seasons: 3rd (29%), 5th (26.4%), 4th (29.7%), 2nd (30.7%).
Toss out 2019's disaster, and Reich's top-TE has finished 4th, 3rd, 8th, 7th, and 2nd in fantasy points. He uses them vertically, as his top-TE has always topped 10.4 YPC. Ertz led the Eagles in receiving yards in both 2016 and 2017 under Reich.
In short, Doyle now has TE paradise all to himself.
Ebron commanded 15% and 17% of the team's total targets, including over 21% of their Red Zone looks in back-to-back seasons. He's also just a quality QB away from an NFL-high 13 TDs in 2018. Doyle could easily hit double-digit TDs in 2020.
That's especially with his new QB. Philip Rivers has typically loved his seam-stretchers, especially in the Red Zone. In 2016, a whopping 42% of his Red Zone throws went to his TEs (1st). The next year, the Chargers ranked 5th (34%), and even with only corpse of Gates in 2018, the Chargers ranked 11th. Henry led TEs in TDs just two seasons ago. Last year's 17th rank seems more like an anomaly. 
Sure, Mo Alie-Cox will see his role increase somewhat. Indeed, Nyheim Hines is due for a major target spike. Even still, Doyle is likeliest to see the greatest volume and fantasy bump in 2020. Better yet, due to his lack of individual intrigue, few owners will recognize this, and Doyle will be a stable source of TE volume that comes far cheaper than he should — he currently sits as my TE12 (+5 ECR, +12 ADP). 
Stay up to date on all the Free Agency Fantasy Fallouts! Bookmark our Fantasy Stock Watch. Even better, consume them in our cleanest format by downloading the Roto Street App. Latest value changes include: