Player Stock Ticker
3 Major Fantasy Football Takeaways From the FFBDPod With ESPN's Adam Schefter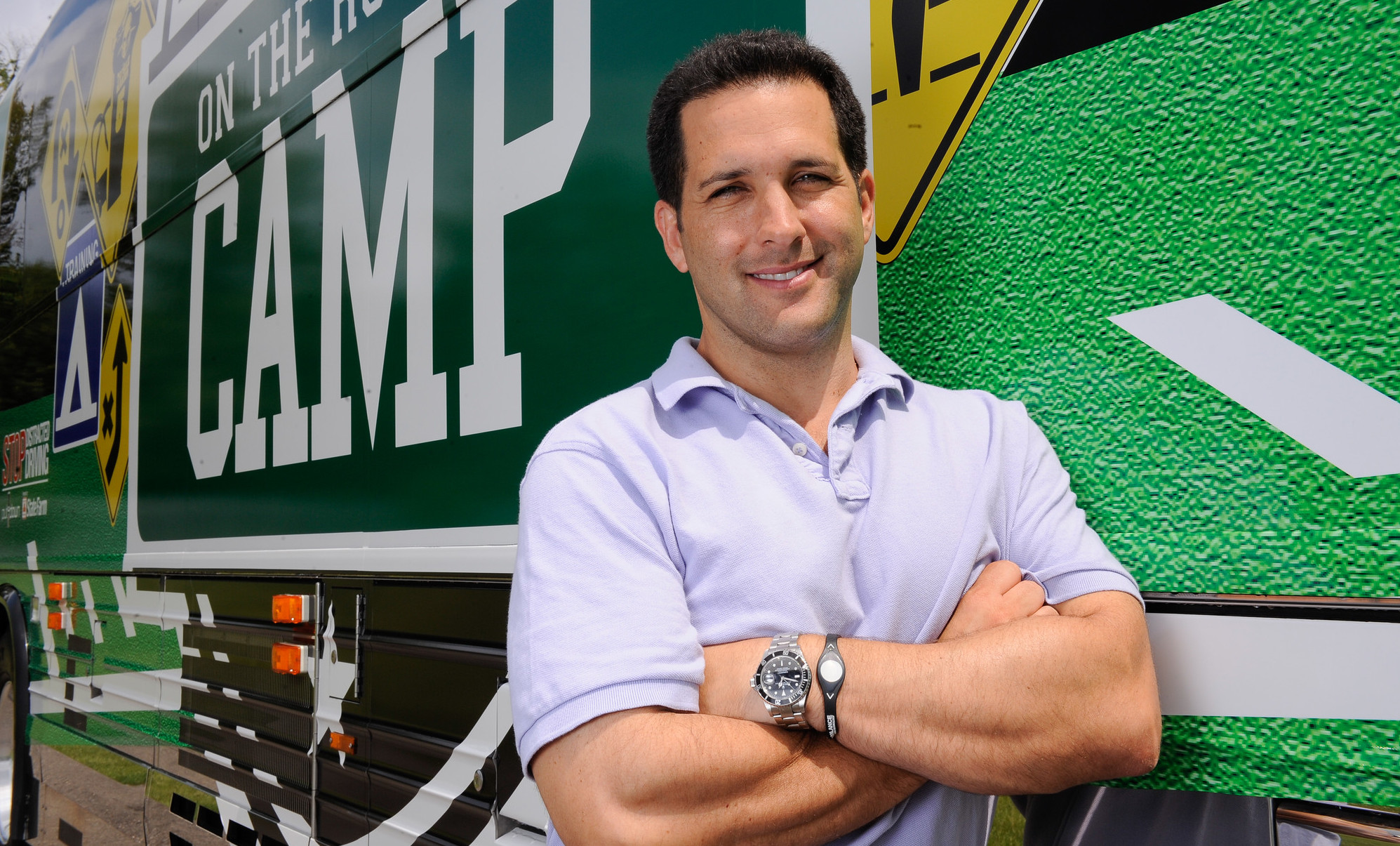 If you're not a regular listener of the Fantasy Fullback Dive, I've got some news for you: you're missing out. The boys get better and better every week, and their guests have followed suit. And most recently, we nabbed THE white whale of the fantasy world: Mr. Adam Schefter himself. After all, when you're the guy who knows the ins and outs of all 32 NFL franchises, you're kind of obligated to sit down with the only fantasy football podcast who can claim the same thing. It's a match made in heaven.
The interview with Schefty was incredible, and I definitely recommend subscribing to the podcast. But, if you're more of a visual learner or strapped for time, we got you. Here are the three main takeaways from our Schefter interview that you need to know heading into your respective fantasy drafts.
1. The Air Raid Could Be Everything We Hope and More, but It's No Guarantee
"From a fantasy standpoint, it should be fascinating to watch. I remember when Chip Kelly came to the league and took the league by storm initially with Philadelphia; it wouldn't surprise me if Kliff Kingsbury has similar success… While there's great hype and expectations, you still don't know how that's going to play out, and I think that's one of the essential storylines of the upcoming season."
Seemingly everybody from ESPN personalities to Twitter eggs is ready to expect the world from Kyler Murray and the Cardinals Air Raid offense under new head coach Kliff Kingsbury. Our own Wolf is even dubbing Murray the "Pat Mahomes of 2019," noting how he may fall late into fantasy drafts but carries QB1 potential in an offense evidently built around his greatest strengths. But Adam Schefter wasn't as convinced, as he seemed to work to taper the hype around the rookie QB-HC duo. Concerning the team's weapons, Schefter was hesitant to name 1 guy to emerge as the star, citing a fascinating situation with the 1995 Broncos to make the point that, this early in the season, most teams don't even know who their guy is going to be, never mind the talking heads on TV or your favorite podcast. However, he was quick to agree with The Wolf that Arizona's shift to a fast-paced, high-volume offense could be exactly what David Johnson needs to return to his borderline 1K rushing, 1K receiving form of 2016. Anyone from crafty vet Larry Fitzgerald to the young guys like Christian Kirk or Andy Isabella could theoretically emerge as Murray's top target, but DJ will pace the offense and should be drafted with that in mind.
2. Todd Gurley is (probably) Just Fine, and Darrell Henderson Was NOT Taken As His Replacement
"I think they're being smart here. I think they're trying to preserve him and make sure he's built to last for a full season…  I don't think they're wondering about Todd Gurley's knees and whether he'll hold up okay. I think the public is more concerned about him than the Rams are."
99% of the time, the guy that led all RBs in fantasy scoring for 2 consecutive years would be the unanimous #1 fantasy selection the following season. But that 1% seems to cover Todd Gurley in 2019, who led all RBs in scoring in 2017 and 2018 but currently sits as The Wolf's RB8, which is actually 3 spots ahead of the Experts' Consensus. Most of his doubters cite knee issues which limited him late in 2018 and throughout the postseason, but Schefter isn't concerned about his "arthritis, tendinitis, whatever it may be." He believes anything the Rams do with Gurley is an effort to keep him healthy for a full 16+ game season, including drafting Darrell Henderson out of Memphis in the 3rd round. The Wolf and others have speculated that Henderson was taken as an insurance policy on Gurley's weak knees, but Schefter insists that Sean McVay thought Henderson was the most talented player available and made a pick based on value, not need. I'm personally not 100% sold on Gurley's health, but if you choose to side with the most trusted name in football over me, I won't be offended.
3. Justin Jackson Is A Major Breakout Candidate, But Not For The Reason You Think
"I don't know how this ends and I don't know when it ends, but if [Melvin Gordon] sits out the entire season that would surprise me."
Justin Jackson has shot up to RB40 on The Wolf's Big Board, a whole 24 spots ahead of the Experts' Consensus, upon Melvin Gordon's decision to holdout for a new deal. I agree with Schefter when he says that he doesn't believe Gordon is going to repeat Le'Veon Bell's strategy, or even necessarily miss any regular season games. But he still sees Justin Jackson as a major breakout candidate, primarily citing Gordon's injury history as a way that Jackson could see enough carries to make a fantasy impact. Gordon has only missed 9 games in his 4-year career, but the fantasy guru thinks it's his knees, not his (contract) needs, that may derail his 2019 campaign.
—
Adam Schefter went on to give us his takes on everything from Tom Brady to Jay Ajayi to who he would take No. 1 overall in 2019. You can hear the interview in its entirety along with the entire FFBDPod archive, and we conveniently cut up the major sound bites on our YouTube page. Subscribe there and to the podcast itself (wouldn't mind a rate + review, too) and let us continue to be your fantasy fullback, paving your way to a 2019 fantasy title.