Player Stock Ticker
NFL DFS: DraftKings Week 5 Sleepers & Value Plays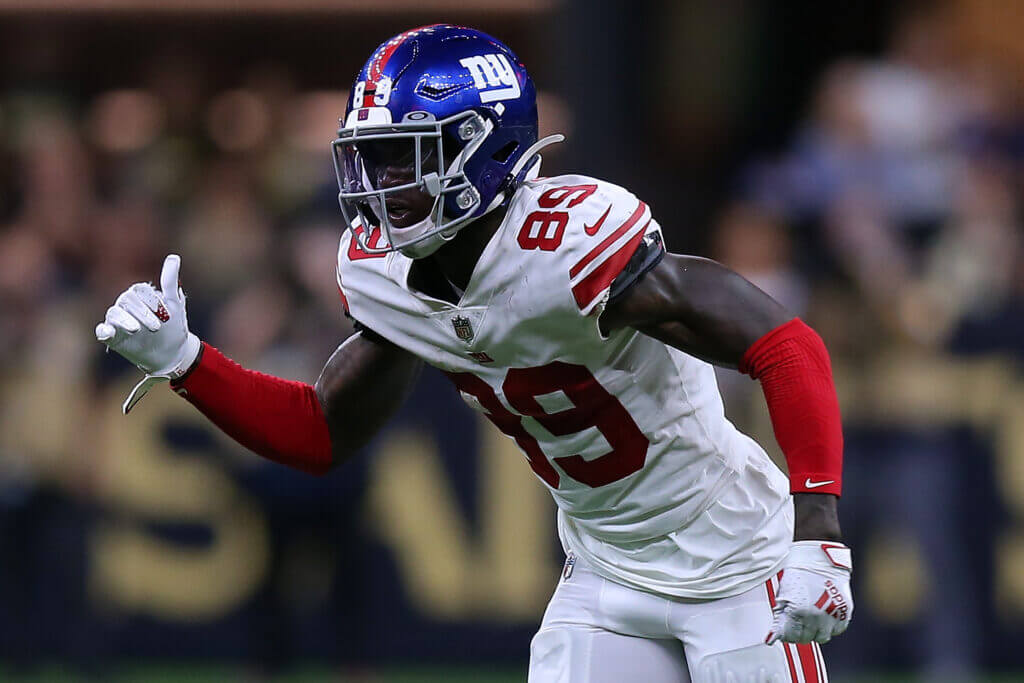 Hello folks, welcome to a new addition in our DFS rotation where we look at the sleepers and value plays that can help take your lineups to the next level. While our main focus typically concentrates on the big salary players to build around, here we take a look at some guys you can round out your roster with after spending up for the Derrick Henrys and the Davante Adams.
Generally, I would consider value plays as QBs under $6k, RBs under $6k, WRs under $5k and TEs under $4k.
QUARTERBACK
Trey Lance $5,700
One of our favorite late round targets in season long is finally getting his first shot starting in San Francisco. Lance has Konami Code upside with his rushing ability and has already shown an ability to move the ball downfield through the air. While the loss of George Kittle hurts Lance's passing upside, a lot of San Francisco's offense comes from short passes and yards after the catch. He should be targeting Deebo Samuel early and often, and then utilizing his legs a good amount. The rushing upside alone is good enough for him to reach him salary expectations, but big things could be in store for Lance against the last undefeated team in the NFL.
RUNNING BACKS
Damien Williams $5,600
The injury to David Montgomery is very unfortunate for a guy who was looking fantastic to start the year. Damien Williams (formerly known as Playoff Damien) will thrust into the RB1 role for the Bears in the meantime and should payoff nicely in that role. Montgomery has been used like a featured back this year so now giving that role to a sub $6k back fits nicely. The Raiders defense was just torched by Austin Ekeler, and I'm not saying Williams is anywhere close to Ekeler, but the guaranteed volume is very valuable.
Damien Harris $5,500
After two disappointing starts in a row, Damien Harris lines up nicely for a bounce back game against the Texans. First off, the game script favors Harris and the ground game heavily. The New England backfield has also been a disaster leaving Harris as one of the only reliable backs. James White is on IR, JJ Taylor fumbled one of his two touches and Rhamondre Stevenson hasn't seen the field since Week 1. Despite the offensive line issues New England has, the Texans aren't a scary defense and Harris possesses bell cow capabilities with receiving upside this week. Heavy volume expected and he's the clear goal line option.
WIDE RECEIVERS
Darnell Mooney $4,700
The announcement of Justin Fields as the starter moving forward is huge for the Bears offense and pass catchers. Last week it was Mooney and not Allen Robinson who was getting all the attention from Justin Fields as he had roughly five or six catches before another Bears receiver had one. In the four games so far, Mooney has targets of 7,8,4, and 7 which is very good volume for a sub $5k receiver.
Kadarius Toney $4,000
The absences of Sterling Shepard and Darius Slayton for a second consecutive week give Toney another week to play a high number of snaps and should garner plenty of targets once again. It's likely that the Cowboys have Trevon Diggs covering Kenny Golladay this week, so Toney should be able to feast on a lesser corner and he has a high chance at a more significant role. The Giants should be throwing a handful and getting the ball to their rookie playmaker.
TIGHT END
Ross Dwelley $2,700
The recent news of George Kittle landing on the IR is a big hit to the 49ers offense. With rookie QB Trey Lance under center, the offense opens up considerably thanks to his legs and skill set. Dwelley had limited action last week with just one catch that happened to be a touchdown. Now promoted into the TE1 slot, Dwelley is expected for an uptick in usage against a team that has historically struggled against defending the TE position.