The Fantasy Football Trainer's Room is here to update you on the NFL Week 2 injury news from a fantasy football perspective. Check out our Week 2 Fantasy Football Rankings to keep up with individual player rankings as more information comes in each day. Also, check back here for continuous injury updates and news.
To get our Stock Watches & Weekly Rankings directly on your iPhone, download our app in the App Store.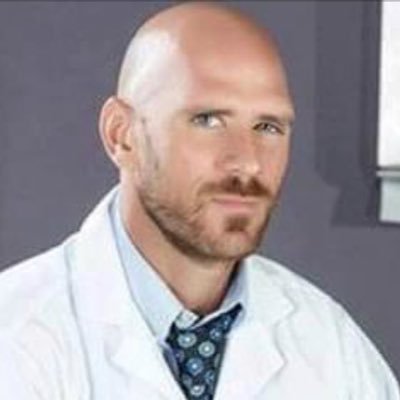 RB, RAHEEM MOSTERT, SAN FRANCISCO 49ERS (KNEE, IR)
It only took two carries for Raheem Mostert to be lost for the season with a knee injury. As we know by now, Elijah Mitchell, not Trey Sermon, is Kyle Shanahan's preferred running back at this point in the season.
Shanahan says that Mitchell/Hasty simply beat out Trey Sermon in training camp/preseason

— David Lombardi (@LombardiHimself) September 12, 2021
Mitchell was the hottest waiver wire commodity this week (81% rostered), and deservedly so. He'll be the lead dog in Shanahan's run-heavy offense and gashed the porous Detroit Lions' defense for 104 yards and a score (16.40 FPs) on 19 carries. Although Sermon is currently operating as RB3, it shouldn't surprise anyone if he gets touches once he's on the active roster. They call it 'Shanahanigans' for a reason.
QB, RYAN FITZPATRICK, WASHINGTON FOOTBALL TEAM (HIP, IR)
One of our top late-round 'bridge' quarterbacks, Ryan Fitzpatrick, was tragically placed on injured reserve (set to miss six to eight weeks) after suffering a brutal hip injury. Journeyman Taylor Heinicke will start in his place. But to call Heinicke a journeyman would be a disservice to his recent performances with Washington.
DE Chase Young on his confidence in QB Taylor Heinicke: "He could start on any other team in the league."

— Sam Fortier (@Sam4TR) September 14, 2021
In place of Fitz, Heinicke completed 11 of 15 passes for 122 yards and a score. In his three career games with the WFT, the quarterback has completed 63 percent of his passes for 565 yards and three touchdowns to only one interception.
"Well, obviously we were pleased," Rivera said of Heinicke's play on Sunday. "We moved the ball well; we made some things happen. We moved the ball well early, too. We just didn't put it in the end zone; but with Taylor, we got one in the end zone."
Similar to Fitzpatrick, Heinicke has a bit of a gunslinger mentality. He connected with Terry McLaurin four times in the second half for 62 yards and also hit Logan Thomas for a touchdown.
"He plays a little bit like his hair is on fire," Rivera added. "He plays a little bit like a gunslinger. But I think, and I hopefully believe that he's matured a little bit."
So, is it that much of a fantasy downgrade from Fitzpatrick to Heinicke? We shall see.
RB, JOSH JACOBS, LAS VEGAS RAIDERS (TOE, ANKLE) — RULED OUT
Josh Jacobs' battled through an "illness" on Monday night, when he found the end zone twice on a Jordan Howardesque 34 rushing yards on 10 carries. Kenyan Drake will now be the RB1 against the Steelers' tough front-seven, with Peyton Barber doing Peyton Barber things, aka steal unnecessary touches. Drake will be in RB2 contention, but the matchup is one to avoid.
RULED OUT
RB, Rashaad Penny, Seattle Seahawks (calf)
WR, Jerry Jeudy, Denver Broncos (ankle, IR) — click for fantasy impact
WR, Curtis Samuel, Washington Football Team (groin, IR)
WR, Odell Beckham Jr., Cleveland Browns (knee)
WR, Michael Gallup, Dallas Cowboys (calf)
TE, Evan Engram, New York Giants (calf)
LT, Mekhi Becton, New York Jets (knee)
RT, Bryan Bulaga, LA Chargers (back)
DE, Marcus Davenport, New Orleans Saints (pec strain)
OLB, Za'Darius Smith, Green Bay Packers (back)
CB, Xavier Rhoades, Indianapolis Colts (calf)
PLAYERS TO MONITOR
RB, Zack Moss, Buffalo Bills ("health concerns")
WR, Keelan Cole, New York Jets (knee)
WR, Jamison Crowder, New York Jets (groin)
WR, Preston Williams, Miami Dolphins (knee, foot)
WR, Hollywood Brown, Baltimore Ravens (ankle)
LT, Taylor Decker, Detroit Lions (hand)
LT, Jedrick Wills, Cleveland Browns (ankle)
DT, Star Lotulelei, Buffalo Bills (calf)
CB, Marshon Lattimore, New Orleans Saints (thumb)
LIKELY OUT
WR, D'Wayne Eskridge, Seattle Seahawks (concussion)
WR, Tyrell Williams, Detroit Lions (concussion)