Player Stock Ticker
NFL DFS: Week 1 DraftKings Picks & Value Plays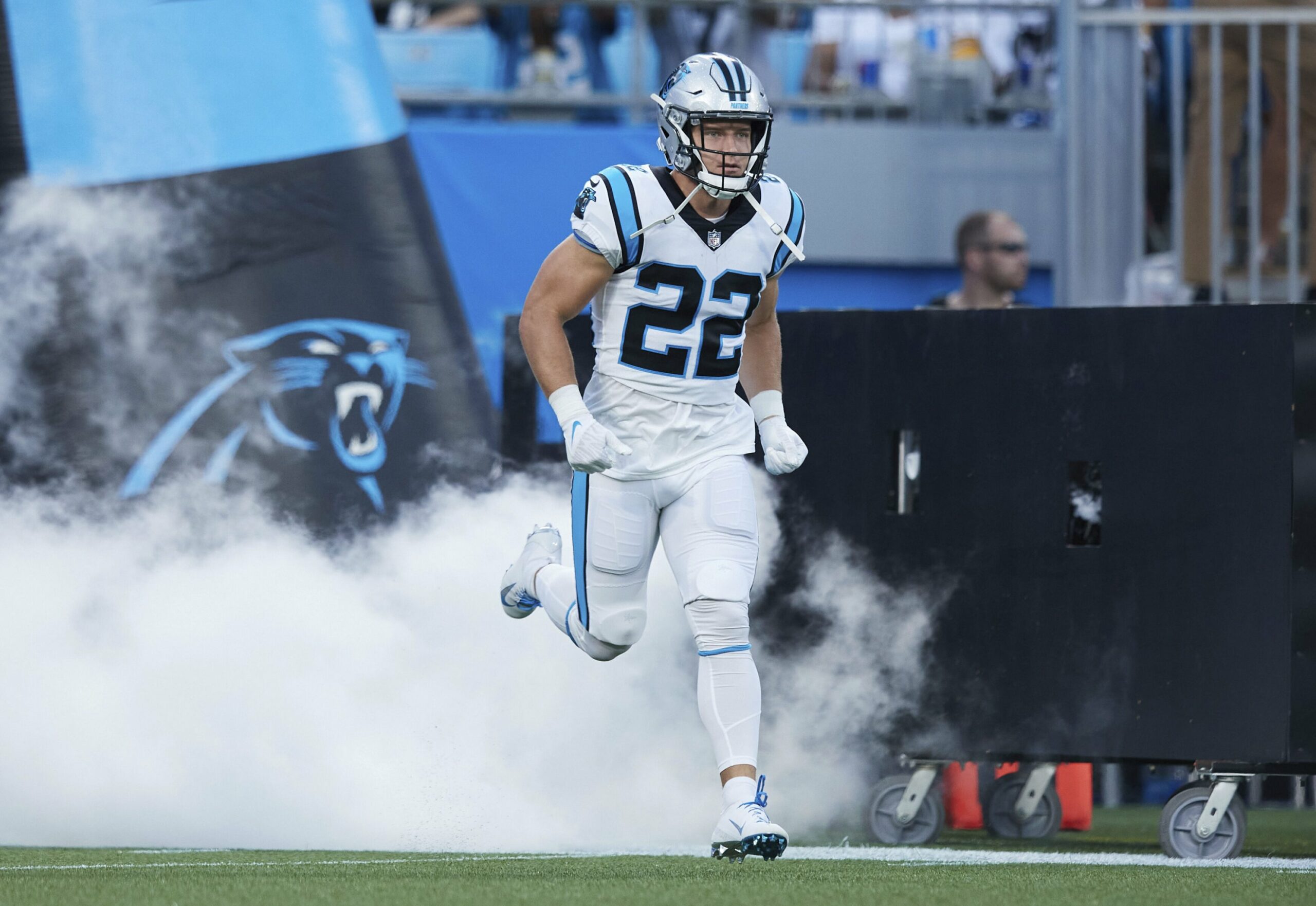 Welcome back Wolfpack! It's been a hot minute since we posted our Way Too Early Week 1 DraftKings picks and plenty has happened since. Cam Newton has been cut, Michael Carter has basically been getting third-team snaps, and Irv Smith has been ruled out for the entire season. New values have emerged, and we've finally made it to Week 1 action. There's plenty of information to consume here as you'll be getting picks from various sources that you can consider when building your masterpiece for this Sunday.
QUARTERBACKS
Kyler Murray ($7,600)

The second-highest projected total on the slate behind KC/CLE, this matchup should be very high scoring. As much as I like Ryan Tannehill here due to his elite weapons and Arizona's extremely weak secondary, Murray drips in higher upside. Kliff Kingsbury added AJ Green and Rondale Moore this offseason and Murray should be recovered from the shoulder injury that derailed the end of his 2020 season. Kyler will have to engineer touchdown drives to keep up with the Titans and his Konami upside makes him my top QB play of the week.

Jalen Hurts ($6,400)

If I love Kyler this week, then consider Jalen Hurts to be Murray-lite. The projected 48 point total is above average for the Week 1 slate, and the Eagles are set to be dogs to Atlanta in the Mercedes Benz dome. An underdog game script on a domed turf field makes for an intriguing combo by itself, but add in Hurts' legs and you have a 20-point floor at his juicy price tag. His legs gives him the narrow edge over a similarity-priced Kirk Cousins.

Sam Darnold ($5,000)

My favorite cheap play this week has plenty working in his favor for Week 1. Sam Darnold is unshackled from Adam Gase, he's facing his former team, he's reunited with Robby Anderson, and is playing against Mike Clay's worst cornerback group in the league. Everything seems to line up nicely for Darnold. But, can he deliver? The price tag is extremely cheap and it won't take too many points to create a profit. What is even more encouraging is the barrage of weapons at his disposal: Christian McCaffrey, DJ Moore, Anderson, and rookie stud Terrace Marshall Jr. If I'm going to punt the QB position, it'll be with Darnold, for sure.
Other intriguing QB salaries: Russell Wilson $7,000 (vs Colts), Ryan Tannehill $6,500 (vs Cardinals), Kirk Cousins $6,300 (at Bengals), Jameis Winston $5,200 (vs Packers)
RUNNING BACKS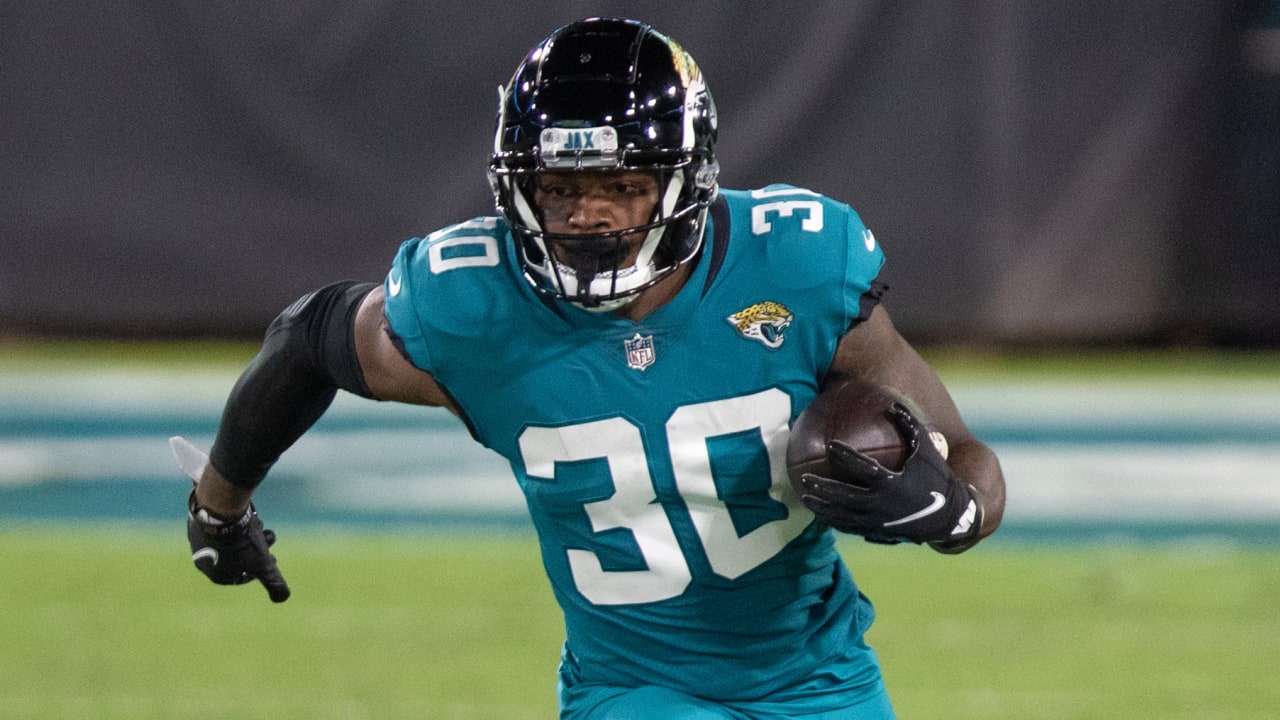 Christian McCaffrey ($9,500)

Nothing has changed since the early preview pick article. CMC is healthy and ready to roll against a depleted Jets front seven. Fire him up and watch him go bonkers Week 1.

James Robinson ($6,400)

Few players saw their stock rise and fall this offseason than James Robinson. Now back to the clear RB1 in Jacksonville, Robinson is set to resume the "James RB1nson" narrative after a spectacular rookie season. Robinson is set to handle a large portion of the touches in Jacksonville's backfield, and what better way to begin the year than a date with the Houston Texans Week 1. The Texans are the worst team in the league on paper and the team sports a bottom-five defensive front. Expect Urban Meyer to play it safe on the road with a rookie quarterback and pound Robinson all game long.

Antonio Gibson ($5,900)

Here's where my redraft fantasy brain sometimes interferes with my DFS brain. Gibson is a guy going early 2nd round as a pretty highly rated RB. I'd have expected his price range to be upper 6k to low 7k but instead, we're gifted $5,900. There's tons of hype surrounding Gibson this season, as he's even been compared to CMC from a usage potential standpoint. Washington electing to release goal-line vulture Peyton Barber only strengthens this argument as Gibson should be locked into all goal-line carries for his team this year. The matchup may not be the greatest facing the Chargers Week 1, but the potential usage of Gibson in all facets of the game is tantalizing at this price point. Consider me intruiged.

Raheem Mostert ($5,800)

Mostert got true RB1 treatment this preseason for the 49ers and looks as healthy as ever. How long that lasts is a great question, but for Week 1 Mostert should explode against the weak Lions defense behind this stellar offensive line and in Kyle Shanahan's zone blocking scheme. Sporting a positive game script as heavy favorites as well, Mostert looks prime for an early-season boom.
Other intriguing RB salaries: Alvin Kamara $8,600 (vs Packers), Aaron Jones $6,800 (vs Saints), Joe Mixon $6,200 (vs Vikings), Mike Davis $5,400 (vs Eagles)
WIDE RECEIVERS
AJ Brown ($7,100)

If targeting the ARI/TEN game this week, then AJ Brown essentially has to make his way into lineups. One of the quintessential 'boom' guys, Brown can go off at any given time and he showed his potential when healthy last season. He can score from anywhere on the field and he should benefit from the Julio Jones addition. This supremely talented receiver should have no issues feasting on Mike Clay's third-worst cornerback grouping.

Brandon Aiyuk ($5,700)

I loved Aiyuk when prices first came out for Week 1 and I still love him just as much. One of my favorite breakout players this year, Aiyuk offers serious upside after supplanting Deebo Samuel as the 49ers' WR1. Although Aiyuk battled through a hamstring injury during camp, a Week 1 matchup against an awful Lions secondary is exactly what the doctor ordered.

Marquez Callaway ($3,400)

While the matchup is doing no favors here, the opportunity is screaming for Marquez Callaway and the Saints. The newly dubbed WR1, Callaway balled out in the preseason and looks ready to shoulder the load to begin the year. Not to mention Jameis Winston is now under center to uncork the deep ball, which we all saw during the team's final preseason game. Callaway is priced as a WR3 or WR4, but should lead the team in targets. If you're chasing cheap upside, Callaway is your guy.
Other intriguing WR salaries: Adam Thielen $7,000 (vs Bengals), Robby Anderson $5,700 (vs Jets), Brandin Cooks $5,100 (vs Jaguars), Corey Davis $4,900 (vs Panthers), Tee Higgins $4,700 (vs Vikings), DeVonta Smith $4,500 (vs Falcons), Michael Pittman Jr. $4,100 (vs Seahawks), Marvin Jones Jr $3,600 (vs Texans), Elijah Moore $3,000 (vs Panthers), Terrace Marshall Jr $3,000 (vs Jets)
TIGHT ENDS
TJ Hockenson ($4,900)

De'Andre Swift is a little banged up and there have been reports of Jared Goff being infatuated with his new tight end. TJ Hockenson should be Goff's top target option on a horrific target totem pole that "features" Tyrell Williams, Quintez Cephus, and Amon-Ra St. Brown. While the 49ers have a stout defense, they are a bit weaker in the secondary. The Lions should be trailing from start to finish, leading to a positive game script for Hockenson.

Kyle Pitts ($4,400)

I'm super excited to watch this freak of a wide receiver tight end unleash his athleticism Week 1 against the Eagles. Kyle Pitts should basically step right into the WR2 slot that Julio left behind, which would offer massive upside to the TE here. Pitts should also be pretty heavily utilized in the red zone over guys like Russell Gage which is very encouraging. Rookie tight ends generally don't pan out in fantasy/DFS, but we should all be treating him like a receiver.

Tyler Conklin ($2,900)

Not a huge fan of this here, but with the loss to Irv Smith Jr, the door to TE1 territory flung open for Tyler Conklin in Minnesota. Sure he'll be behind Adam Thielen, Justin Jefferson, and Dalvin Cook in the picking order, but the tight end can be serviceable in the red zone. At this price, you're basically looking for a score and the rest would be gravy. Bengals secondary is pretty weak as well.
Other intriguing TE salaries: Travis Kelce $8,300 (vs Browns), Lance Thomas $4,600 (vs Chargers), Jonnu Smith $4,100 (vs Dolphins), Tyler Higbee $3,900 (vs Bears), Gerald Everett $3,400 (vs Colts)
DST
Denver Broncos ($3,300)

The Broncos face the Giants Week 1, who have a pretty bad offensive line and a turnover-prone QB. The return of Bradley Chubb and Von Miller paired with a skilled secondary make this arguably one of the better defenses in the NFL. This play will only look better if Saquon Barkley is limited to start Week 1 coming back from ACL surgery. Even new WR addition Kenny Golladay has his doubts that the offense will look up to speed to start the year.

Buffalo Bills ($2,500)

On paper, this doesn't seem like a great matchup, but I can cherry-pick some areas where this play makes sense. First off, the Steelers line is horrendous which means a higher likelihood of sacks and potentially fumbles. Big Ben isn't very elusive and likes to hold onto the football, so the sacks should add up. The Bills are pretty heavily favored here so I'm talking myself into this pick the more I elaborate on it here.
Other intriguing DST salaries: Los Angeles Rams $4,400 (vs Bears)
Do you have any early leans? Questions about which guy you should go with this week? Want to yell at me for missing an obvious play? Sound off below or hit me up on Twitter where you can follow for daily news or advice on players.