Player Stock Ticker
Travis Etienne Placed on Injured Reserve, James Robinson 2021 Fantasy Outlook Returns to the Moon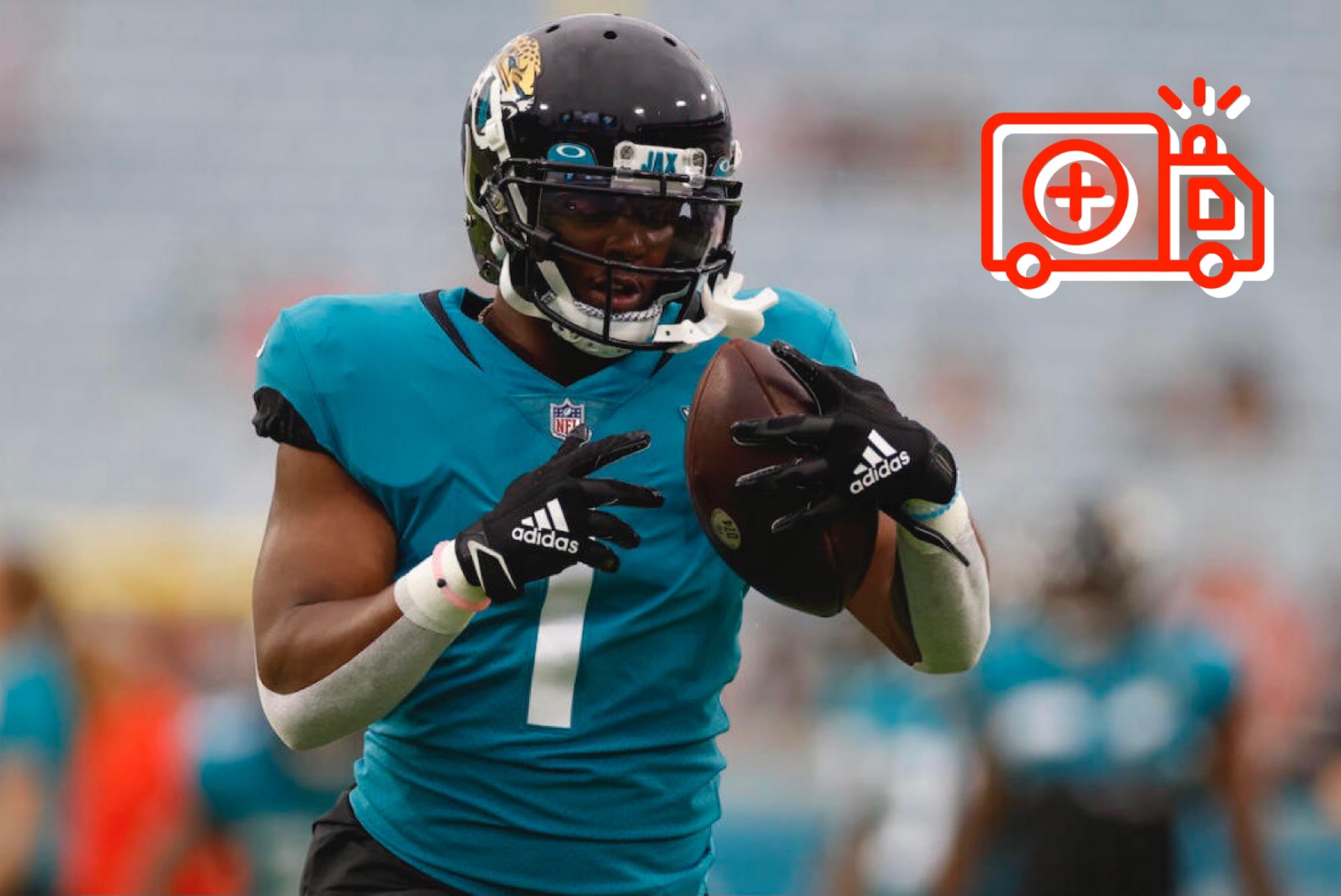 When Travis Etienne hobbled off the Superdome turf on Monday night with what experts described as a "mid-foot sprain," fantasy owners across the country knew the rookie could be shelved for quite some time. Still, most did not expect the Adam Schefter bomb that ensued on Tuesday afternoon:
Tests results today revealed that Jaguars' rookie RB Travis Etienne suffered a mid-foot sprain that is Lisfranc that now is likely to end his season, per source.

— Adam Schefter (@AdamSchefter) August 24, 2021
As a result of this injury, Urban Meyer will look to 2020 NFL Offensive Rookie of the Year finalist, James Robinson, as his workhorse running back. This just so happened to the role we all envisioned for Robinson before Meyer selected Trevor Lawrence's Clemson running mate at the end of the first round.
As an undrafted free agent rookie, Robinson proved why he has produced on every level. He finished his rookie season with 1,414 total yards and 10 total touchdowns.
Now with Etienne sidelined and Meyer and Darrell Bevell calling the shots, expect an encore performance for Robinson and a potential RB1 2021 fantasy season as an every-down workhorse.
While some think of Meyer as a life-long bell-cow breeder because of his recent running back success at Ohio State, it took until Carlos Hyde in 2013 for Meyer to produce his first-ever 1,000-yard back. But since Hyde's 1,668-yard and 18 touchdown season, Ezekiel Elliott put up back-to-back 2,000 total yard seasons, Mike Weber cracked the 1,000-yard mark in 2016, JK Dobbins exceeded 1,500 yards as a true freshman, and then eclipsed 1,300 yards and found the end zone 12 times as a sophomore in 2018.
When the average football fan thinks of Meyer, they think of Percy Harvin or Curtis Samuel running sideline-to-sideline with a handful of misdirection and motion. In reality, Meyer's offense is based on a power run scheme with heavy inside zone looks.
"I'll fight anybody on this; you have to run the football to be successful at the highest level," Meyer said in an interview.
While Meyer's offense will likely have to have more balance in the league than he had at Ohio State, where his team was stronger and faster than 99 percent of the teams he faced, he hired Darrell Bevell as the team's offensive coordinator and play-caller and Brian Schottenheimer as the passing-game coordinator — both who are despised by fantasy owners for failing to "let Russ cook."
Both Bevell and Schottenheimer led the NFL in rushing attempts the last time they called plays with rookie QBs. But when Bevell has had an elite quarterback, he's shown the ability to mix the pass and the run together to create an unstoppable force. Bevell saw his most success as a play-caller with Russell Wilson and Marshawn Lynch in Seattle and he could replicate that success with Trevor Lawrence and Robinson in Jacksonville.
This will also be the first time in a while where Bevell has worked for an offensive-minded head coach, as his last two stints were with Pete Carroll and Matt Patricia, respectively. So while he could be free to throw the ball now more than ever, expect Bevell and Meyer to cook up a power run game with Robinson as the team's workhorse.
"James Robinson is one of my favorite guys, I cannot think of a harder worker. . . . I love that guy," Meyer said.
As Robinson's handcuff and potential short-yardage and goal-line bruiser, Carlos Hyde's fantasy outlook will also get a boost. As noted, Hyde and Meyer go way back at Ohio State and Meyer handpicked Hyde this offseason to add to the running back depth. He should get 35-to-40 percent of the team's touches if they do not add a pure pass-catcher.
As of now, J-Rob lands at RB18 on The Wolf's 2021 Fantasy Football Rankings, while Hyde sits at RB49 (+18 vs ECR).