Player Stock Ticker
2019 Fantasy Football Waiver Wire: Week 10 Start, Stash and Stream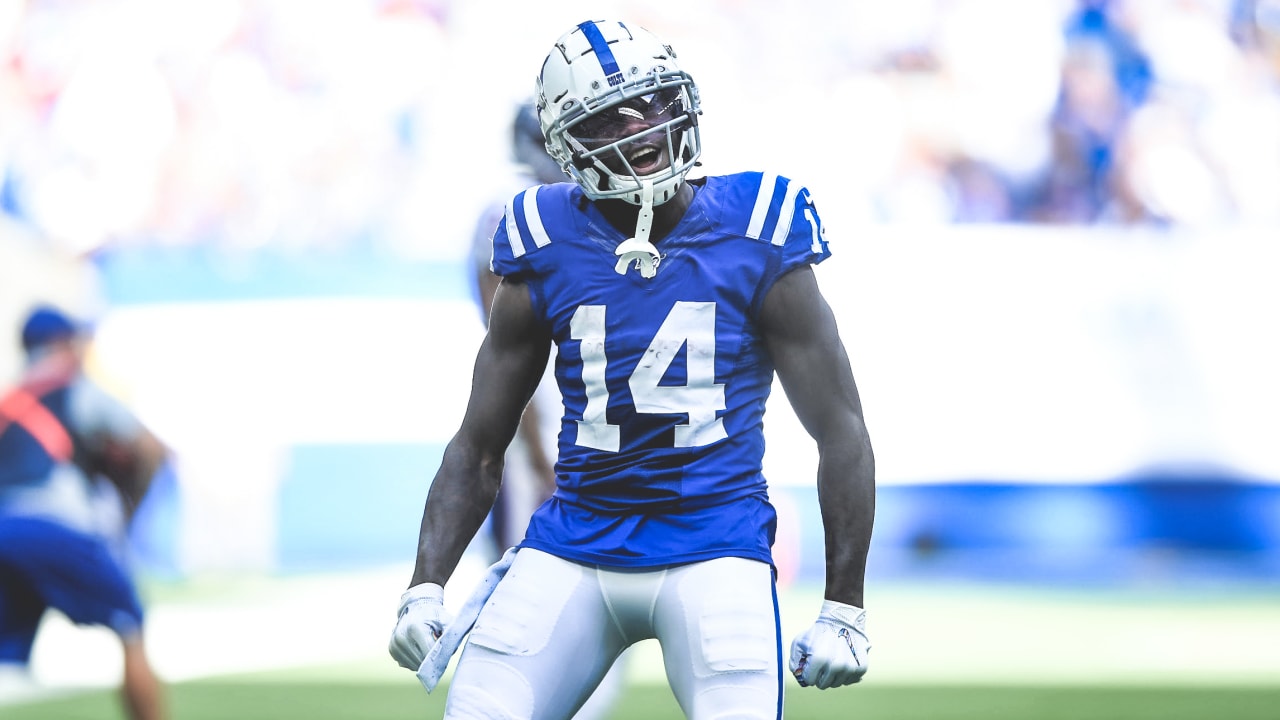 We're back for the 2019 Fantasy Waiver Wire Week 10 Start, Stash and Stream, where we break down the Free Agent landscape and give you the best picks for the short and long haul. We'll keep building on our Week 9 Waiver Wire momentum.
Per usual, think of this Waiver Wire set-up kind of like dating. In the first category, you've met "the one," the love of your life, and you want to keep him/her forever. Those are your "Starts."
Next, you have the person you've known for a while, but you find yourself asking: what are we? One week in, one week out, holding on for comfort and little else… they're the "Stashes." You just can't quit them.
And then you have that Tinder date that serves a one-time purpose, most often leaving you feeling dirty and hopeless, but occasionally a solo home run. These are your "Streams."
To get our Stock Watches, Weekly Rankings and Podcast episodes directly on your iPhone, download our brand-new app in the App Store.
With all that went down Week 9, here's what we can use going forward.
Note – Ownership % based on Yahoo; all players are less than 50% owned
Start
Zach Pascal, WR Indianapolis Colts (21% owned)
DeVante Parker, WR Miami Dolphins (36%)
Ronald Jones, RB Tampa Bay Buccaneers (40%)
The injury to TY Hilton thrust Colts receiver Zach Pascal into the WR1 role. He caught 5 balls for 76 yards and a score on 6 targets in the game. Jacoby Brissett went down early, leaving Brian Hoyer to play under center. Parris Campbell also got hurt, which looks like a long term injury that will only allocate more targets towards Pascal in the Colts' offense. The Wolf touched on Pascal's upside in a separate article you can read here.
The king of never living up to preseason hype, DeVante Parker is finally doing something now that nobody expected it from him. Last game against the Jets, he caught 4 balls for 57 yards and a touchdown on 6 targets. He's clearly been in sync with Ryan Fitzpatrick and his target share should go up with the loss of Preston Williams for the year and Mark Walton's suspension.
There was a ringing endorsement for Ronald Jones this week after his 18 carry 67 yard and one touchdown performance. Head coach Bruce Arians said Jones deserves the RB1 role and workload based on his work so far. The Tampa Bay offense has been very productive, and their remaining schedule is very favorable against inferior defenses. The future looks bright for Jones.
Stash
Cole Beasley, WR Buffalo Bills (29% owned)
AJ Brown, WR Tennessee Titans (19%)
Alex Erickson, WR Cincinnati Bengals (6%)
JD McKissic, RB Detroit Lions (12%)
Hunter Renfrow, WR Oakland Raiders (2%)
Noah Fant, TE Denver Broncos (12%)
Chester Rogers, WR Indianapolis Colts (0%)
Ty Montgomery, RB New York Jets (3%)
Jacob Hollister, TE Seattle Seahawks (1%)
Ryan Griffin, TE New York Jets (3%)
Kalen Ballage, RB Miami Dolphins (9%)
Don't look now, but the king of dust, Cole Beasley has scored a touchdown in three straight games. This last one was a little underwhelming, but you'll take a 2-13-1 line from your WR3 with so many teams on the bye. Beasley and the Bills have positive matchups coming against the Browns and Dolphins.
The switch to Ryan Tannehill has done wonders for WR AJ Brown in Tennessee. He's scored 8+ points in all three games Tannehill has started and is getting targeted a bunch. This past week he went for four catches and 81 yards on 7 targets.
Alex Erickson has been racking up the targets in Cincinnati's offense. 6,14, and 7 the last three games and now faces a pass positive game script against the Ravens. If AJ Green returns this week, he obviously takes a hit, but if not then his usage should stay relatively high.
The loss of Kerryon Johnson has opened up some work for Lions RBs in the passing game which is being snatched up by JD McKissic. He tallied 3 catches for 40 yards and a score through the air, with 32 yards rushing on the top.
The rookie had a slow start to the year but Hunter Renfrow is quietly heating up along with the Raiders offense. 6-54-1 stat line on 7 targets this week was good for 15 points after scoring 14 the week before.
Maybe the change in QB was all that was needed for Noah Fant to become productive. Brandon Allen got Fant the ball in space to utilize his athleticism and make big plays. The rookie finished with a 3-115-1 stat line against the Browns.
This makes back-to-back games for Ryan Griffin being a productive fantasy TE. 6 catches for 50 yards on 8 targets is a healthy number, and the Jets have a favorable rest of season schedule.
With all the injuries to Colts receivers, Chester Rogers should slide into the WR2 role in Indy. Last game he had a 3-22-1 line on 5 targets. The pathetic Dolphins are up next.
With Le'Veon Bell undergoing a MRI seemingly every week, it seems like it's just a matter of time before Ty Montgomery sees the field on a consistent basis. Bell has had a good attitude about the team, but it shouldn't surprise anyone if they decide to shut down their star running back as the losses continue to pile up.
Jacob Hollister did his best Will Dissly impression working as a goal line threat and putting up a 4-37-2 stat line on 6 targets. The Seahawks passing game is hitting on all cylinders while Hollister builds his rapport with Wilson.
Kalen Ballage stinks. But he's technically the Dolphins' RB1 now with Mark Walton suspended.
Stream
Indianapolis D/ST (37% owned)
Daniel Jones, QB New York Giants (27%)
Baltimore D/ST (47%)
Mike Gesicki, TE Miami Dolphins (4%)
Coming off their first win of the season, Miami travels to Indianapolis for a date with the Colts DST who are fresh off a devastating loss. Hopefully the production of the Dolphins recently was more due to it being the Jets, and a respectable defense like the Colts can keep Miami looking like the heap of trash they've been.
Speaking of the Jets, Daniel Jones gets a nice matchup with them in Week 10. The skill players for the Giants should be able to run wild on the Jets defense and Jones has done a solid job of getting them the ball and moving the team's offense. The Jets have given up.
The Ravens DST has done well with creating turnovers and turning them into scores over their last few contests. They play the Bengals this week, who have benched Andy Dalton in favor of Ryan Finley, so there's a decent chance they score for a third straight game.
The Dolphins are dealing with injuries and suspensions, meaning more guys are going to have to step up or see their roles increase. Mike Gesicki has quietly started to raise his stock and is among the leaders in tight ends for air yards, meaning his opportunity has been there.