Week 7 was a productive week for us despite the insane number of byes to prolific offenses. Two steps forward, one step back. Luckily, Matt Ryan and Damien Harris offset a Tyreek Hill dud. This week, we have 13 games on the main slate, however, we're losing the Cardinals, Packers, Cowboys, Vikings, and Chiefs. Have no fear though, we have plenty of opportunities to find value to make this week a memorable one.
So, let's get started and continue to print out that money.
QUARTERBACKS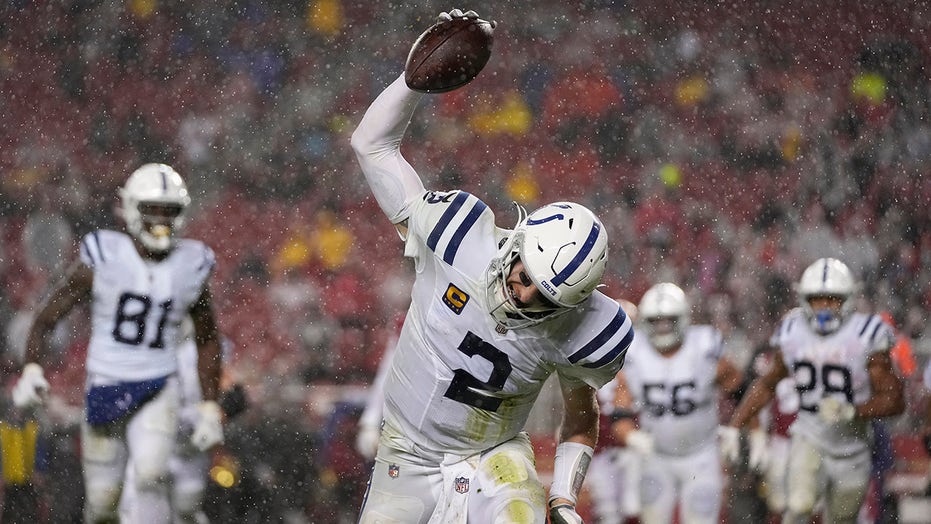 Jalen Hurts $7,200
Jalen "The Garbage Man" Hurts is a staple of this article. Hurts has really struggled to produce lately, but when the fourth quarter comes and the Eagles are trailing, he goes to another level and racks up the garbage time points. As much as I wanted to put Matthew Stafford in here, Hurts' rushing gives him a higher upside. Not to mention, the loss of Miles Sanders should only give Hurts another boost on the ground. The quarterback should have his way with an abysmal Detroit defense.
Matt Ryan $5,900
Matt Ryan has three straight games with over 20 points and he's finally finding his groove. The Falcons running game has all but disappeared as Ryan has thrown over 40 passes in four of his last five games. The emergence of Kyle Pitts has really helped give Ryan another dynamic weapon and he's working the ball all over the field to many different pass-catchers. After starting off hot, the Panthers' defense has struggled, which should lead to another strong Ryan performance.
Carson Wentz $5,700
The Colts and Carson Wentz are finally heating up after a dreadful start to the season. Injuries likely played a big role, but now the Colts look like a team that can push for the division. Despite a rain-soaked game last week, Wentz managed to still crack the 20 point mark thanks to some rushing prowess and deep-ball accuracy. Nonetheless, he looked good and connected on some deep balls down the field. This game against the Titans should be a good test, and is one of the higher projected scoring games on this slate.
Other intriguing QB salaries: Josh Allen $8,100 (vs Dolphins), Matthew Stafford $7,600 (vs Texans), Trevor Lawrence $5,500 (vs Seahawks), Mac Jones $5,200 (vs Chargers)
RUNNING BACKS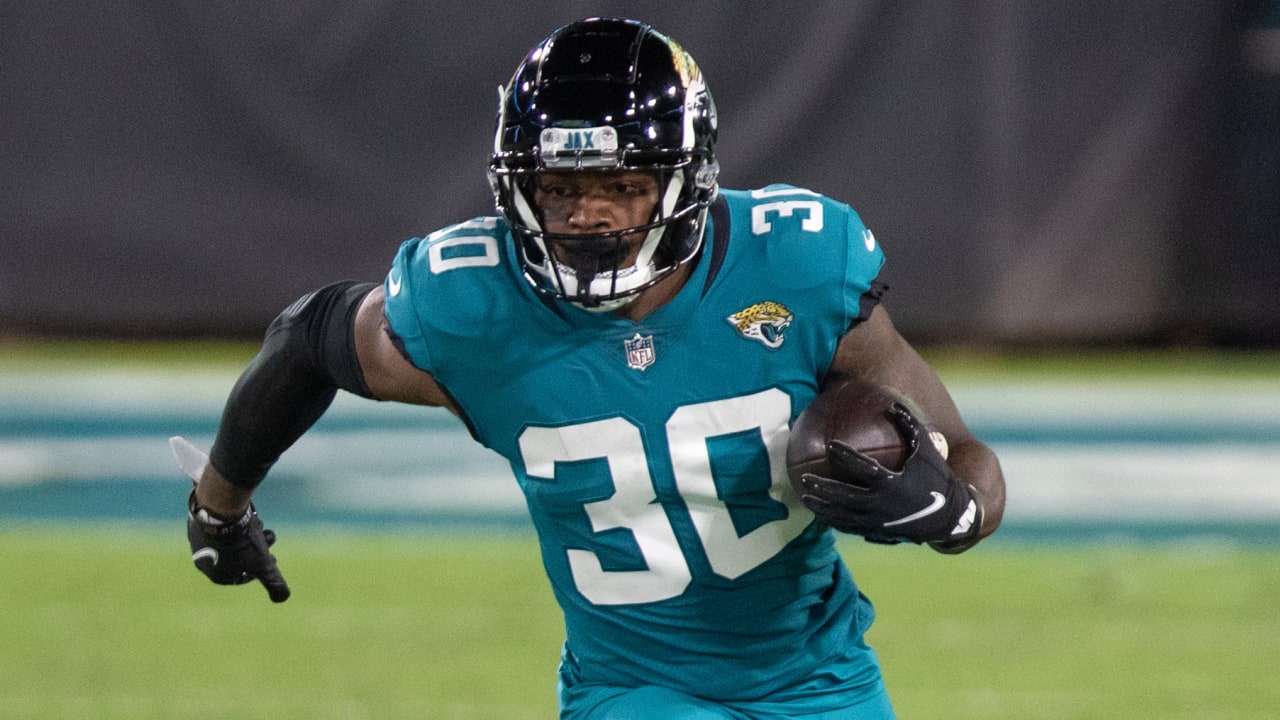 D'Andre Swift $7,100
Am I a little worried about the every other week 20-plus point outbursts by D'Andre Swift? A bit. But, Swift's usage in the receiving game is immaculate and he's arguably the best pass-catching back in the league. He is guaranteed over 15 touches each week, with a healthy amount being receptions. This game against the Eagles is a great shot for the Lions to get their first win, and if that's going to be the case then Swift will be utilized.
James Robinson $6,600
The James RB1nson season is set to continue despite Jacksonville's struggles. Robinson has full control and command of the backfield while being fed a very healthy number of touches. He's scored touchdowns in four straight games now and is the clear RB1 down at the goal line. The Seahawks present a plus matchup for Robinson and the ground game, so I love the price tag here on guaranteed volume alone.
Darrell Henderson $6,500
Darrell Henderson let us down big time last game, as the Lions actually kept it close against the Rams for much of the contest. I cannot see that being the case against the Texans who are just awful. Stafford and Kupp have been the dynamic duo for LA, but Henderson's usage and role in the offense are crystal clear and he's dripping in expected fantasy points. As big favorites, the Rams should be able to control the game and run the ball heavily.
Khalil Herbert $5,400
Khalil Herbert has carried the ball 18, 19, and 18 times since David Montgomery landed on injured reserve. Herbert has been the lone bright spot in Chicago's offense and has receiving work has increased each game. He should see high volume once again this week against a 49ers defense that just got sliced by Jonathan Taylor.
Kenneth Gainwell $5,000
The injury to Miles Sanders inserts Gainwell into the Eagles RB1 role. While he practically split reps with Boston Scott post-injury, Gainwell covers the majority of the receiving work and has made plays as a rookie all season. With an increased role, Gainwell makes for a solid cheap play this week at RB. The Lions aren't scaring anyone away.
Other intriguing RB salaries: Jonathan Taylor $7,100 (vs Titans), Cordarrelle Patterson $6,200 (vs Panthers), Michael Carter $4,900 (vs Bengals), David Johnson $4,200 (vs Rams)
WIDE RECEIVERS
Deebo Samuel $7,400
The volume that Deebo Samuel has been getting is enough to make anyone blush. Insane target numbers, the clear alpha WR1, and he even gets handoffs close to the goal line. The 49ers have been slipping of late, and the Bears present a solid 'get right' opportunity as a struggling secondary. The longer they refuse to utilize Brandon Aiyuk, the longer Deebo stays in a high tier.
AJ Brown $6,900
The AJ Brown WR1 SZN is making a comeback after a spectacular Week 7 contest. Julio Jones is old and irrelevant now and the Titans' offense is starting to heat up. Obviously, Derrick Henry is a huge part of that, but Brown is the clear WR1 and is getting back to his elite form. In a huge matchup with the Colts, Brown has significant upside this week.
Keenan Allen $6,500
Keenan Allen had a quiet season based on his standards, but this looks like a sweet spot against the Patriots. New England is without their slot corner, Jonathan Jones, for the rest of the season and they will do their best to take away Mike Williams on the outside. That leaves Allen to feast out of the slot.
Chris Godwin $6,400
The absence of Antonio Brown has done wonders for the other Bucs receivers allowing more targets and work in the passing game. This week against the Saints should be big for Godwin, as last week's Mike Evans explosion is likely to be followed up by a game shadowed by Marshon Lattimore. Lattimore has Evans' number historically, meaning Godwin should be the highest upside guy this week with no Brown and Evans possibly neutralized.
Other intriguing WR salaries: Diontae Johnson $6,700 (vs Browns), Marvin Jones $5,900 (vs Seahawks), Jaylen Waddle $5,600 (vs Bills), Emmanuel Sanders $5,400 (vs Dolphins), Michael Pittman $5,300 (vs Titans)
TIGHT ENDS
Kyle Pitts $6,300
After a slow start to his rookie campaign, Kyle Pitts has turned up the heat. He's recorded back-to-back 100-plus yard games and he's looking like Ryan's No. 1 option over Calvin Ridley. With this increased workload and the Falcons' offense gaining steam, Pitts should keep it going against the Panthers.
Mike Gesicki $5,000
Mike Gesicki is basically a slot receiver at this point and he's a top target for Tua Tagovailoa. Against the Bills, Miami will likely be forced into a pass-heavy script that bodes well for Dolphins pass catchers.
Other intriguing TE salaries: Hunter Henry $4,200 (vs Chargers), CJ Uzomah $3,700 (vs Jets)
DST
Buffalo Bills $3,300
Fresh off a bye, the Bills return to take on Miami at home. Aside from a slugfest against the Titans, Buffalo has played extremely well on defense. A turnover-prone Tua-led Miami offense isn't exactly the most intimidating offense to play against.
Chicago Bears $2,700
The Bears have taken a few lumps recently, playing the Packers and Bucs in two straight. There aren't many defenses who could hold their own against Aaron Rodgers and Tom Brady. With the Bears though, expect a slower, grind-it-out game against a boring and weak 49ers offense led by Jimmy Garoppolo.
Other intriguing DST salaries: Cleveland Browns $3,000 (vs Steelers), Detroit Lions $2,300 (vs Eagles)
Do you have any early leans? Questions about which guy you should go with this week? Want to yell at me for missing an obvious play? Sound off below or hit me up on Twitter where you can follow for daily news or advice on players.