Player Stock Ticker
Fantasy Football Week 1 Start 'Em or Sit 'Em: Start Raheem Mostert, Sit D'Andre Swift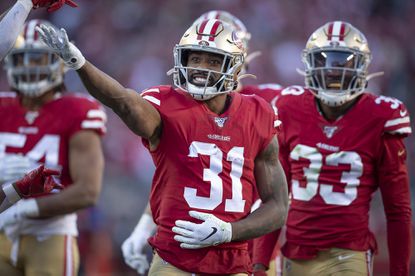 Ladies and gentlemen, start your engines!!
Lllllllllet's get ready to rumb… well… you know the rest. Thank you Michael Buffer for making it illegal for me to use that phrase. Anyways, with all credit to Fantasy Footballers' Mike Wright and his brilliant musical score: IT'S FOOTBALL TIME!
The Twitter world is chirping. Cases are being made for who is going to bust and who is going to be a value. Fantasy analysts are trying to share insights or make cases for/against players on social media that's saturated with trolls. Everywhere you look, fantasy football sheep are gallivanting through their cyber pastures without direction, all searching for the rich sustenance that is a fantasy football title.
Meanwhile, Fantasy wolves are confident and prepared for the season after crushing their drafts and studying The Wolf's Week 1 Fantasy Football Rankings. Que sera sera.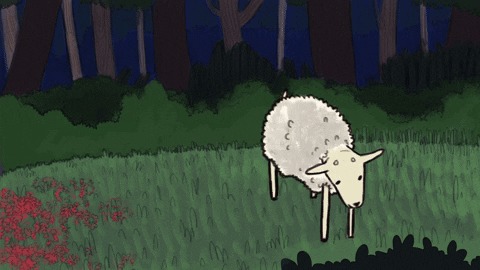 A ritual as old as Twitter itself, who should I start?? Well, you're in luck! It's time for my 100% guaranteed Start  'Em or Sit 'Em.
Quarterbacks
START 'EM
Sam Darnold vs New York Jets
Yeah, that's right. You heard me. Week 1 in a new system under wunderkind Joe Brady and I'm planting my flag here. Rejoice football fans. Especially those fantastic Jets faithful. Adam Gase's fourth-world coaching is floating down the Styx into oblivion. Unfortunately, all it cost you was an immensely talented, young quarterback and only nine wins in 32 games. However, despite having a quarterback as talented as Sam Darnold land in your lap, the Jets did manage to land on their feet.
Darnold gets to look across the field to Zach Wilson and somewhere in the recesses of his mind, has to feel slighted by the Jets for never giving him his best chance to succeed. Seeing the league's fourth-worst pass defense in terms of passing yards staring back at him has to whet his appetite for revenge. With weapons like Christian McCaffrey, DJ Moore, and Robby Anderson as well as rookie standout Terrace Marshall Jr., Darnold has a loaded weapons cabinet to put up some points.
Vegas doesn't have as much confidence as I do in this game. The over/under currently sits at 44.5 but I am smashing the over on both the total and Darnold to cover the 5.5-point spread.
Honorable Mention: Baker Mayfield, Trevor Lawrence
SIT 'EM
Joe Burrow vs Minnesota Vikings
Sometimes, you just have to learn when to say no. Ja'Marr Chase is going to be an amazing NFL wide receiver. Chase's rocky preseason is due to him shaking off more rust than the Tin Man with a conveniently placed can of oil in the Wizard of Oz. Remember, Chase hasn't played actual football since the 2019 season.
Regardless, Chase wasn't the right pick at No. 5 overall and that's a hill I will die on. Perhaps even Joe Burrow might be having some buyer's remorse, despite he and Chase being Mario and Luigi on the football field. The Bengals offensive line is a train wreck… and that's me being polite.
Burrow claims to be 100 percent past his knee being destroyed midway through his rookie season. But now that it's Week 1, Burrow is trading in his protective practice red jersey for a big red bullseye. With an offensive line made up of Swiss cheese and soggy toilet paper, Burrow will have to shake off that pocket apprehension that plagued him throughout camp.
Mike Zimmer is not happy about how sorry his defense played last season. Despite ranking 10th against opposing QBs in fantasy points Zimmer has retooled his defense and looks to recreate the Purple People Eaters. Burrow is going to be in for a rough day and likely will get off to a slow start this season. Consider streaming the position this week.
Honorable Mention: Ben Roethlisberger, Ryan Fitzpatrick
RUNNING BACKS
START 'EM
Raheem Mostert vs Detroit Lions
With all of the insane hype surrounding Trey Sermon and Trey Lance this offseason, some of the staples of this 49ers offensive attack have slipped through the cracks — and Mostert is no exception.
Last season, Mostert managed to suit up for only eight of 16 games. No real surprise there, if we're being honest. Mostert's career ledger is loaded with injuries. In fact, since 2017, Mostert has only played a full 16 games one time. Mostert has missed 20 games over the remaining three seasons.
So why am I recommending Mostert you may ask? Especially with such a highly regarded rookie waiting in the wings? The answer lies in the question.
Sermon is a rookie. Mostert has a proven track record of being electric when given the opportunity. In fact, in six games with more than 10 rushes last season, Mostert was on pace for 1,032 yards on only 232 rushes. With zero to 100 speed that rivals Travis Etienne's mouth-watering explosiveness, Mostert is a threat to take every carry to the house.
From NFL Next Gen stats: Raheem Mostert hit 21.87 MPH on his 36-yd touchdown run, the fastest rush by anyone in the last four postseasons. https://t.co/4L9fLo0zK0

— Rob Demovsky (@RobDemovsky) January 20, 2020
Kyle Shanahan knows how special Mostert can be in his offensive scheme. That's exactly why Shanahan continues to try to feature Mostert as a key cog in his rushing attack. The speedy running back is in line to have a field day as he glides past the worst defense vs opposing RBs last season to fantasy goodness.
Honorable Mention: Gus Edwards, Myles Gaskin
SIT 'EM
D'Andre Swift vs San Francisco 49ers
Swift has been plagued with a nagging groin injury this offseason. Despite high-intensity Head Coach Dan Campbell saying that Swift is "ready to go" color me cautious.
I'd be foolish to doubt Swift's talent. The fantasy upside that he possesses was tantalizingly teased to us last season as he finished the season scoring over 15 fantasy points in three of his final four games. The question lies around offseason addition Jamaal Williams and just how much volume Swift will receive in Week 1.
To keep this brief, Swift's conditioning might not be up to snuff and Williams might outpace him this week. It doesn't help that last year the 49ers' defense ranked third against RBs. Let's check the math.
Unclear volume + tough matchup + horribly bad surrounding talent = not this week. Consider options like Myles Gaskin or Gus Edwards and see what you have in Swift first.
Honorable Mention: Josh Jacobs, Zack Moss
WIDE RECEIVERS
START 'EM
Antonio Brown vs Dallas Cowboys
Okay, when will people ever learn that talking smack about Tom Brady will NOT go well for you?
Thankfully, none of these words came directly from anyone on the Cowboys organization. Still, Brady has a competitive drive that only Michael Jordan could rival. With a receiving trio like Mike Evans, Chris Godwin, and Antonio Brown, the Cowboys are going to have their hands full Thursday night.
While appearing to be an improved unit, there is nothing to suggest that the Cowboys' defense is going to be able to slow down the reigning Super Bowl Champs. Brown is in line to benefit from mismatch after mismatch after mismatch.
Last season, after serving his eight-game suspension Brown took a couple of weeks to get back in the flow of football. Brown closed out the final six games of the regular season with 13-plus fantasy points in five of seven games, including 20.3 and 36.8 point explosions in two of his final three games.
REPORT: @Buccaneers HC Bruce Arians says WR Antonio Brown is playing how he was 4-5 years ago when with the @Steelers pic.twitter.com/gXbzqnBxVz

— The Fantasy Source 🔮🏈 (@FantasySource_) September 7, 2021
With the always honest Bruce Arians raving about Brown, skepticism is warranted. Arians is the king of hyperbole, but still, Brown has to be having a great camp to warrant comments that bold. Brown is a great WR2/flex option this week with immeasurable upside.
Honorable Mention: Brandon Aiyuk, Robby Anderson
SIT 'EM
Kenny Golladay vs Denver Broncos
Run far away from Kenny Golladay this week. He might be a terrific fade all season, but those dice have yet to be completely cast. Golladay's offseason has been… financially lucrative and physically disastrous.
The oft-injured Golladay has missed most of the preseason with a hamstring injury. A rare moment of wisdom inspired the Giants to take it easy with Golladay and not rush him back. Hamstring injuries chronically linger if not allowed to completely heal. Still, a healthy hamstring came at the expense of his offseason reps.
Daniel Jones is still his quarterback and last I checked, Jones is still bad at football. While Jones struggles to remember which team he is supposed to throw the football to, Golladay will be constantly hounded by a secondary boasting Patrick Surtain II, Kyle Fuller, and Ronald Darby.
There isn't much exciting about this game. With a 42 point over/under and a spread of only three points favoring Denver, there doesn't project to be many fireworks. Golladay doesn't offer much this week unless he scores off a broken play.
Honorable Mention: Ja'Marr Chase, Chase Claypool
TIGHT END STREAMERS
Tyler Higbee vs Chicago Bears
Mike Gesicki at New England Patriots
Jonnu Smith vs Miami Dolphins