Player Stock Ticker
Cam Akers Suffers Torn Achilles, Darrell Henderson 2021 Fantasy Outlook Shoots to Moon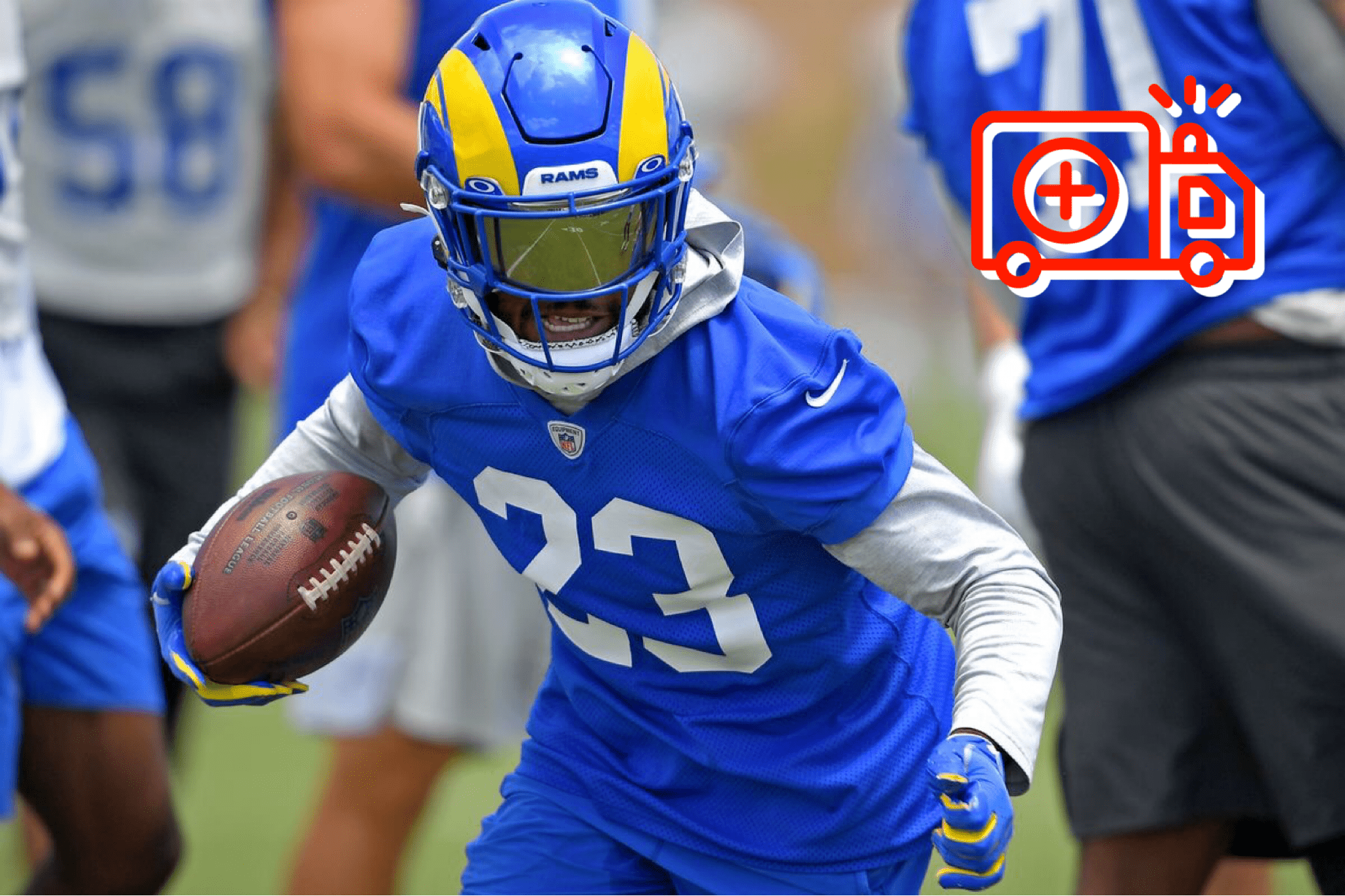 The first fantasy heartbreak of 2021 occurred on Tuesday when NFL Network's Tom Pelissero announced Cam Akers suffered a torn Achilles and will miss the entirety of the 2021 NFL season. Although Sean McVay made his fantasy owners wait until the stretch run until fully unleashing the talented rookie, Akers finished as the team's leading rusher and dominated from Week 13 on, seeing over 20 carries per game during that time.
As a result of this tragic situation, Darrell Henderson's 2021 fantasy outlook will surge as the leader of the Rams' backfield.
CAM AKERS: INJURY IMPACT ON DYNASTY VALUE
Obviously, we won't see any of Akers in 2021. But how concerned should we be for 2022 and beyond?
Unfortunately, the track record for RBs coming off Achilles is grim:
Since it's Marlon Mack day, this is what I could find on recent Achilles tears for RBs.

-11 total since 2010
-2 returned to play the following season (Hunter, Oliver)
-6 never saw an NFL touch again
-6 had 196+ touch season prior to tear
-0 had>85 touches in comeback year pic.twitter.com/APXmi1phSl

— Kyle_FFRecon (@Kyle_FFRecon) March 17, 2021
In short: no RB has ever successfully recovered from an Achilles tear in just one year, and most never regain form. At minimum, Akers owners shouldn't expect much, if anything, until 2023. Which is devastating, considering Akers was about to break out as a Top-10, potentially Top-5 RB, this season.
If it's any kind of silver lining, we've seen players like Demaryius Thomas and Emmanuel Sanders return to form a season after their Achilles tear. Still, it's never been done at by an RB, whether due to workload or the physical nature of the position. Prayers up that Akers recovery more resembles those WRs, but drafting in dynasty with that expectation would be foolish.
SUMMARY
First off, pour one out for Akers and his fantasy owners who hitched their wagons to the young stud in Best Ball, dynasty, and Scott Fish Bowl drafts.
With Akers done for the season and possibly longer, Henderson has jumped up to The Wolf's 37th overall player and RB19 from his 130s. Even while accounting for an inevitable backfield addition, Wolf projects Henderson to see 279 touches (40 rec), 1376 yards, and 9 total TDs.