Player Stock Ticker
DraftKings NFL Divisional Round Picks, Sleepers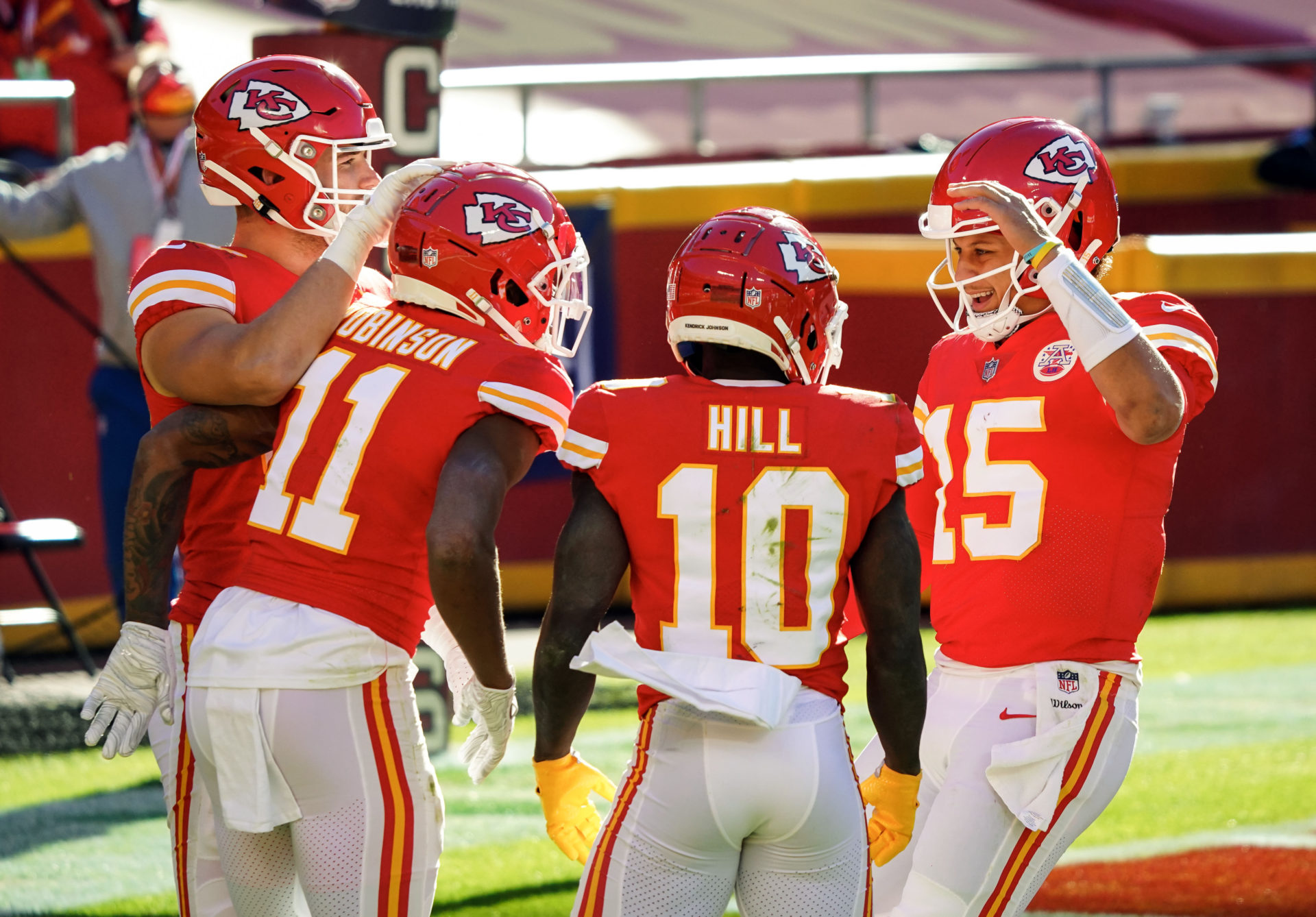 We're staying hot folks. Despite my lack of awareness tweeting out a weekend lineup, last week's article was filled with guys who had massive days over Wild Card Weekend. All three QBs of Lamar, Josh Allen, and Big Ben went nuts, Cam Akers was a stud, AJ Brown and Marquise Brown stayed red hot, and Eric Ebron went out with a bang. My only regret was thinking the Diggs injury would have more of an impact, and pivoting to John Brown who put up a solid goose egg.
Regardless, we're getting the big boys back this week in Kansas City and Green Bay. So it's time to roll those sleeves up and find that best lineup for these four games over the weekend. There are plenty of receivers I like this week, so it makes sense to first go after the RBs
Anyways, onto the DraftKings NFL Divisional Round Picks, Sleepers.
Let's ride.
QUARTERBACKS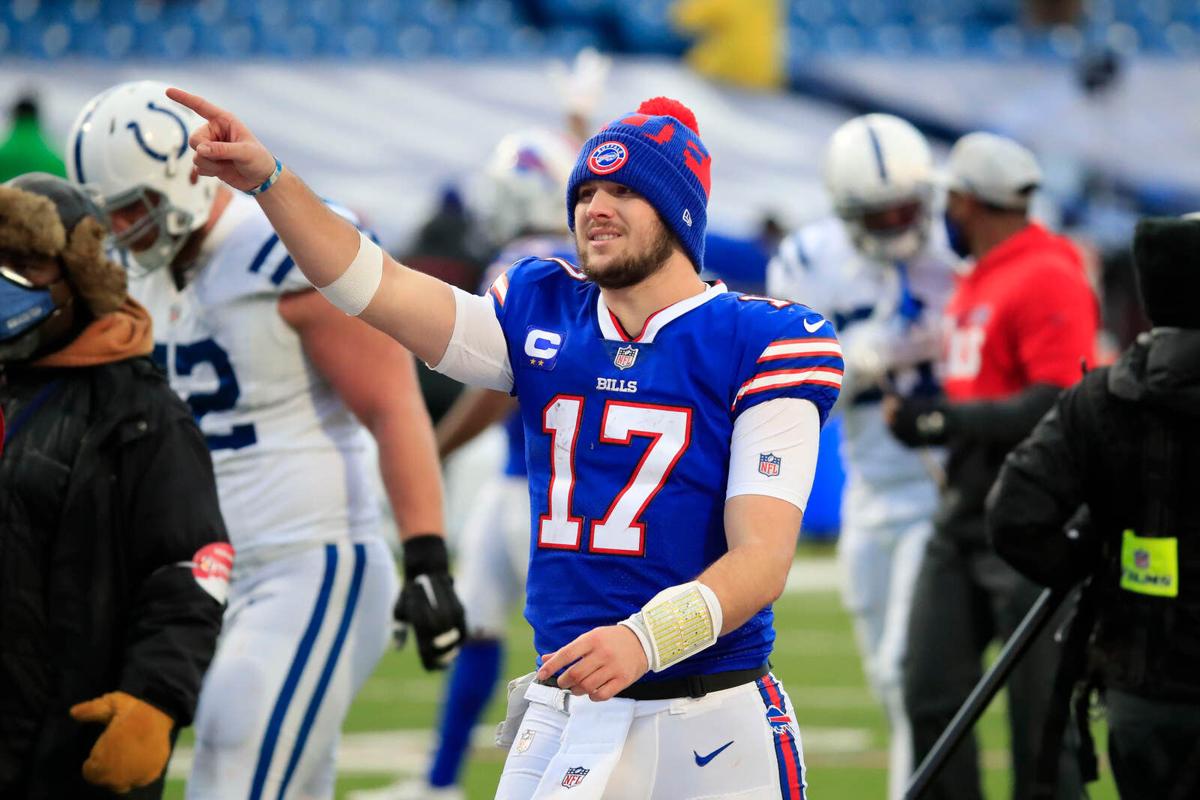 Josh Allen ($7,400)

As much as I think Patrick Mahomes will destroy the Browns defense, and Lamar will have unlimited rushing upside versus the Bills, I'd want to stick to Josh Allen during this playoff run. Allen threw for 324 and 2 scores last week while adding in 54 yards and a score on the ground. The Bills lost Zack Moss for the remainder of the playoffs, meaning the backfield will play an even more limited role than it already had to begin with.

Tom Brady ($6,300)

The ageless wonder has been on fire throwing the football down the stretch and into the playoffs. Do you think Brady still remembers that 38-3 ass-whooping the Saints gave him back in Week 9? We all know he does, and few perform better than a pissed off and vengeful Brady looking to get back at someone. He's got an arsenal of receivers at his disposal, and I don't know if there are any QBs I'd prefer to have over Brady come playoff time.

Baker Mayfield ($5,300)

While the Browns did a lot of work on the ground against the Steelers, something tells me they'll be playing more from behind this week against Kansas City. I'd expect Baker to have 30-40 passing attempts as the Browns try and claw out a victory against improbable odds. Baker has been trending up over the back half of this season.
RUNNING BACKS
Alvin Kamara ($7,900)

Over his last two games, Kamara has carried the ball 45 times which is pretty eye-opening by his standards. Sure they had sizable leads in both games, but Kamara should be leaned on heavily in these crucial playoff games. Even if his rushing numbers dip a bit towards the 15-18 carry range, his receptions will swing up from a recent lull where he is by far more dangerous and valuable to the offense.

Nick Chubb ($6,600)

Chubb is looking like one of, if not the most pure running backs from a talent standpoint this year. He's scored a touchdown in 8 straight games now and has been a menace for opposing defenses to try and stop. However, I'm slightly worried about the game script if the Browns fall behind too big too early and Chubb isn't given the touches he needs to produce. I'll still bet on his talent though, and if Cleveland is going to have a shot they need to feature him early and get ahead while controlling the clock.

Cam Akers ($5,700)

Akers saw his price bump $600 after going for 131 yards and a score with 28.6 DK points. Now he gets the paltry Packers' run defense in a Rams offense that is minimizing the risk and feeding their bell-cow back at a high rate. Akers is the guy for McVay now, and while Goff still deals with an injured thumb, the rookie RB is being leaned on heavily while pumping out results. I see another solid Akers performance this week.

Devin Singletary ($4,500)

I don't love the play, and there are few backs I really like this week. If you need to go cheap, he's the guy I'd consider seeing as Zack Moss is done for the playoffs. The Bills signed Devonta Freeman to the practice squad, but you'd have to figure Singletary takes the majority of the RB snaps and reps this week against the Ravens. Bills' RBs have had very limited touches and work at the goal line, but just maybe he can reach double-digit points or fall into the end zone and pay off nicely.
WIDE RECEIVERS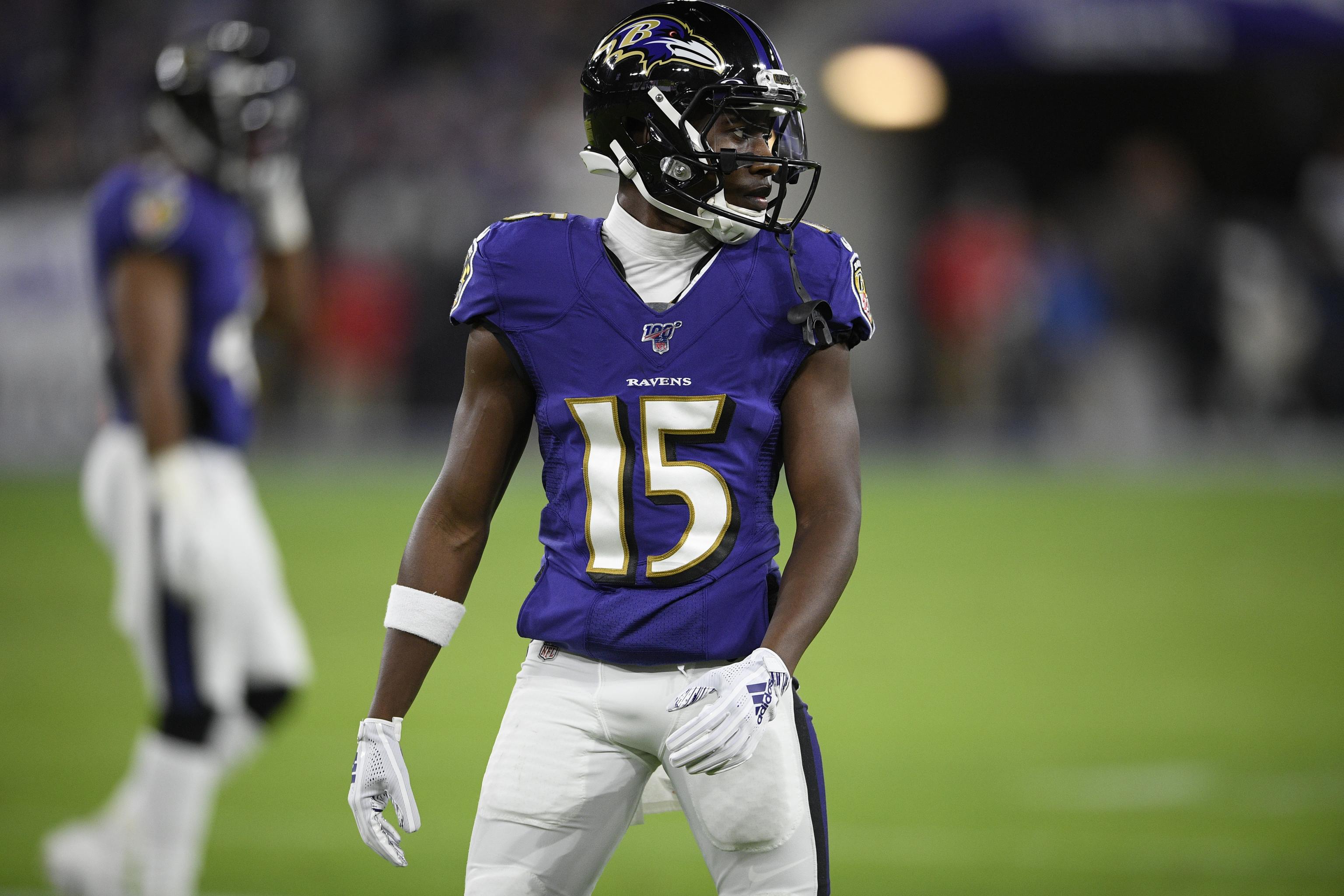 Tyreek Hill ($8,000)

He's fallen back to Earth since that 60 point eruption in Week 12, but does anyone really think the Browns can slow down Tyreek Hill in a playoff game? No? Me neither. Big Ben just threw for 501 and 4 scores on them while JuJu, Diontae, and Claypool went nuts. The Chiefs don't have that caliber of receiver talent, but Tyreek trumps them all.

Stefon Diggs ($7,300)

I'm done not rostering Diggs. I made the mistake of that last week and won't let it happen again. 6-128-1 on 9 targets last week, and now he's going to roast Marcus Peters in the secondary. Diggs is the guy in Buffalo and there's no scenario where he isn't a target hog for Josh Allen. His price even came down $400. I have no clue why.

Michael Thomas ($6,700)

Here's a guy that has routinely been priced in the 7-9k range over the last few years thanks to his consistent dominance. Now after an injury-riddled year, he's mid 6k while still having 11, 8, and 7 targets over his last three games. Last week was a nice warmup to get him ready for an actual playoff opponent in Tampa Bay. Thomas should see close to, if not, double-digit targets this week from Brees.

Chris Godwin ($6,100)

On a weekly basis, pinpointing which one of Brady's receiving weapons is nearly impossible to do. Mike Evans suffered a knee injury in Week 17, was questionable for the Wild Card round, and then suited up erupt for 6 catches for 119 yards. Now against the Saints, I'm expecting Marshon Lattimore to do what he does and lock up Mike Evans, meaning Chris Godwin should be key out of the slot. He had 12 targets last week and finished with a respectable 5-79-1. I'd think a bigger day is on deck for Godwin in the divisional round.

Jarvis Landry ($5,600)

Similar to Baker's second-half emergence this year, Landry has also really stepped up as a go-to receiver for the Browns. Double-digit points in six straight games now, Landry is getting back to that target hog status he had in Miami only now he's mixing in more touchdowns. Like we said for Baker, Cleveland should be throwing a lot and Landry is a guy you'd expect to be getting a large piece of the target share for the Browns.

Marquise Brown ($5,200)

Another 20-plus point game for Marquise Brown, going for 7 catches and 109 yards against the Titans. Brown is basically the only receiver Lamar Jackson trusts or really throws to consistently these days, which takes up a huge piece of the Ravens' target share. His price actually went down $200 from last week which is a little odd, but Brown's recent production is too much to pass up on here.

Emmanuel Sanders ($4,500)

Sanders was a non-factor last week, and while Deonte Harris seemed to be a key player for the Saints, he was still out-snapped heavily (50 to 24) and dominated in routes run by Sanders (32 to 14). The opportunity is there for Sanders, and you'd think he'd play a bigger role against better competition. In two games versus the Bucs this year, Sanders has lines of 3-15-1 and 4-38-1 for 10 and 14 DK points, respectively.

Gabriel Davis ($4,000)

My biggest regret of the Wild Card weekend was not benching Diggs, but deciding to trust John Brown more than moving down to Gabriel Davis. Davis had proven his worth during Brown's injury and has been a reliable deep threat for Josh Allen. Sometimes he rewards massively with a touchdown, but even when he doesn't, he's still capable of catching a few balls with great yardage numbers. A solid 10-15 point day at 4k is great when in a tight slate since there are few cheap options. We know Buffalo loves to throw the ball and Davis has seen over 4 targets in every game since Week 12.
TIGHT ENDS
Travis Kelce ($7,800)

There's really not too much to say here about Kelce. He's averaging 22.1 DK points per week and is one of the most valuable players in DFS and fantasy alike. He got up into the 8k range for Weeks 15 and 16, but dipped back down to sub 8k for the Wild Card. Not sure why, but he's as sure a thing as it gets this year.

Austin Hooper ($3,800)

In his four weeks back after missing Week 14, Hooper has scored double-digit points in all contests and is averaging 15.1 DK points in that stretch. Hooper's target numbers are very good in Cleveland's offense and he's been capitalizing with touchdowns in three of the four games. He'll play an integral part of the Browns offense this week.
DST
Kansas City Chiefs ($3,600)

The Chiefs have had success as a defense mostly because they get ahead and fall into a fantastic game script forcing the opposition to have to throw the ball more than normal. That results in sacks, interceptions, or other turnovers that are generally not created when teams are trying to keep pace. As 10 point favorites this weekend, Vegas seems to think the Chiefs defense will fall into that script once again.

Los Angeles Rams ($2,600)

As much as I don't want to have to face league MVP, Aaron Rodgers , with my defense, the skill and talent possessed by this Rams defense is scary good. They dominated the Cardinals in Week 17 and held the Seahawks in check for the majority of the Wild Card game. The defense has had 14 sacks over their last three games and has converted a turnover into a touchdown in back to back games now. Between Aaron Donald and Jalen Ramsey, they could leave a mark on Rodgers and the Packers' offense this week.