Player Stock Ticker
DraftKings NFL Wild Card Weekend Picks, Sleepers
The regular season is over. We absolutely SMASHED Week 17. Season-long and best-ball leagues have come to an end. Fantasy football is basically over. Or, is it? There's money to be made still!
DraftKings will be running all NFL playoffs long, and as long as there are slates to play I'll be pumping out lineups for the good people who follow the Roto Street Journal.
Anyways, onto the DraftKings NFL Wild Card Weekend Picks, Sleepers.
Let's ride.
QUARTERBACKS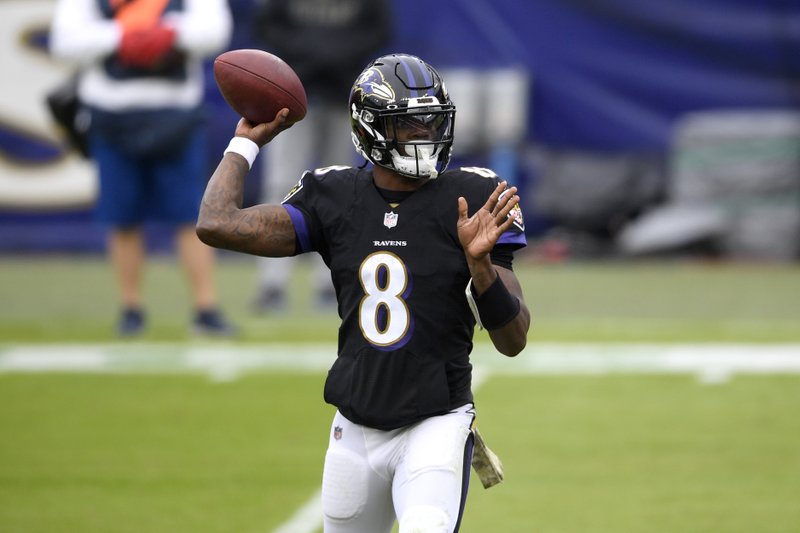 Lamar Jackson ($7,800)

After a slow start to the year, both Lamar Jackson and the Ravens offense appears to be firing on all cylinders. Five straight wins since a loss to the Titans (who they play this week) and Lamar is averaging 28.5 DK points in those five wins. The Titans defense has been pretty poor this season, making them relatively easy to target when paired against a red hot QB with massive rushing upside.

Josh Allen ($7,500)

At the moment, Josh Allen is playing at an elite level along with the likes of Mahomes and Rodgers. The Bills passing attack is lethal at the moment, evidenced by Allen's 20 DK points in the first half before being benched for the remainder of the season finale. Buffalo's rushing game production has been extremely minimal this season, keeping the ball in Allen's hands. When you add in Allen's rushing potential down at the goal line, his ceiling only gets higher.

Ben Roethlisberger ($6,100)

If I'm going cheap at QB, Big Ben is the lowest I'll go at the position. The Steelers have struggled to establish their run game, making James Conner and the rest of the RBs nearly irrelevant. Luckily the Steelers boast arguably the deepest WR core in the league, which allows Ben to spread the ball all over the place to various weapons. Although the offense cooled off a bit to end the season, Roethlisberger threw for 341 yards and 3 scores in a pivotal game Week 16 to win the division.
RUNNING BACKS
Derrick Henry ($9,200)

Despite the price tag, it's hard to not roster Derrick Henry each week as he continues to thrive late in the season. This absolute beast reached the 2,000-yard mark this season and is the driving force of this Titans offense. He beats and withers down the opposition before steamrolling them into submission. King Henry's usage rate is sky high right now with minimal to no competition for touches at the goal line.

Jonathan Taylor ($7,900)

What an ending to a rookie year. Taylor went berserk in Week 17 for 253 yards and 2 scores against the Jaguars. Frank Reich knows he's their best player on offense, and he's finally dominating the backfield snaps.  Jordan Wilkins is irrelevant now, and Nyheim Hines was only in for 12 of 67 snaps last week. It's the Taylor show in Indy now so buckle up.

Nick Chubb ($6,700)

Chubb one of the most talented runners in the entire league, the big question surrounding him will always be his opportunity. If Chubb gets the right amount of touches, he produces. However, there are those times where he's not a feature part of the offense and the Browns sputter. With Kevin Stefanski on the COVID list, I like for Cleveland to try and control the clock and tempo here by establishing Chubb and the ground game.

JK Dobbins ($6,600)

Dobbins is another rookie who's finally free and he's making the most of his extended snaps for the Ravens' lethal ground game. Last week in a must-win game, he was in for 32 of Lamar Jackson's 57 snaps, finishing with 160 yards and 2 scores. He's by far the most talented back they have, and Mark Ingram has been demoted to the bench while Gus Edwards remains a change of pace guy. Baltimore will need Dobbins in a big way to beat the Titans this weekend as he works perfectly with Lamar in their read-option attack.

Cam Akers ($5,100)

It took long enough, but we are currently in #CamAkersSZN where the rookie is the featured back in Sean McVay's offense. With Henderson out last week, Akers played 48 snaps compared to Malcom Brown's 23. While Akers didn't do much with his 21 carries on the day, the usage is still a very good sign for the rookie who also caught 4 balls in the must win game. If Goff returns then Akers will get a significant bump in value as the Rams offense will take a considerablejump compared to having creature Wolford under center.
WIDE RECEIVERS
AJ Brown ($7,100)

While Stefon Diggs works through a hip issue at the moment, AJ Brown becomes the top dog receiver I look to target for the Wild Card round. This guy is a touchdown machine and has been Tannehill's rock in the passing game this year with 11 scores. His target share for the Titans is super high and he's far more reliable at this range than the majority of the receivers priced around him.

Michael Thomas ($6,400)

It's been a rough year for 2019's WR1, but when Thomas has been out there, he's gotten his target hog looks over his last 4 to 5 games. I don't see the Bears' defense capable of slowing down the Saints' offense at home too much, and New Orleans will likely want to get Thomas integrated back into their offense for their postseason run. I'm looking for big target numbers to come MT's way this week.

Diontae Johnson ($6,200)

Diontae Johnson is one of my favorite receivers to roster each week. The Steelers WR1 is Big Ben's target hog and although he's struggled with drops, he makes the passing offense go. You can throw away Week 17's numbers with Mason Rudolph under center, and look back to Johnson's seemingly double-digit target average per week and love the production you get from the budding star receiver. Pittsburgh has been dependent on their passing game to carry the offense throughout this year which should continue this week.

Antonio Brown ($6,100)

Should Mike Evans miss the Wild Card round with a knee injury, Antonio Brown has a lot of value to gain with increased snaps and targets coming his way. His roomie, Tom Brady, loves to feed him the ball, going for 11-138-2 last week on 14 targets. Even if Evans does play, he could be used as a decoy or in a limited fashion, so I'd expect a big day from Brown and the Bucs offense.

Marquise Brown ($5,400)

Mostly putting up a huge dud in season-long fantasy this year, Brown is salvaging his season with a late burst, scoring double digits every week since Week 12. He went for 5-41-2 on 8 targets, making the most out of a limited usage day. But this week against a vulnerable Titans defense, Brown should stay hot in what's likely to be a high scoring affair between these two teams.

John Brown ($4,700)

Playing in his first game since Week 10, Brown returned with 4-72-1 on 4 targets from Josh Allen. Brown has been the WR2 opposite Diggs when healthy and had been a consistent weapon in the offense. Now that Brown's back, he'll play a major role in Buffalo's high-scoring passing attack. Brown racks up yardage numbers, and one big score can make rostering him worth every bit of his low salary.
TIGHT ENDS
Logan Thomas ($4,900)

Throughout the year, no tight end ran a route on a higher percentage of their snaps than Logan Thomas. Crazy numbers for a guy who had mediocre stats for basically the entire first half of the season. Thomas has become an integral part of Washington's offense and has a large target share of the passing game. With such few weapons at receiver, the tight end becomes even more critical to his team and should have another high target game trying to keep up with the Bucs' offense.

Eric Ebron ($3,700)

Ebron has been climbing up Roethlisberger's target share list over the back half of the season and is returning this week from the COVID list. This monster racks up dump offs and red zone targets, and in four of his last five games, he's seen seven or more targets. Ebron is such a mismatch that can easily exploit a weaker secondary like Cleveland this week.

Cole Kmet ($3,000)

Kmet is trending back upward after a seven reception Week 17 performance. I expect the Bears to be chasing in this game and throwing the ball more so than usual. With a talented secondary, I could see the Saints bottling up receivers not named Allen Robinson and hopefully Kmet works off of that for another six or seven targets this week.
DST
New Orleans Saints ($3,800)

With defenses, you have to look at the opposing QBs. Now that we've entered the playoffs, there are few weak QBs left to pick on, but Mitchell Trubisky is one I'll gladly consider given this field. The Saints have been strong across the board on defense, and playing in the dome will certainly be a boost to them.

Seattle Seahawks ($2,700)

Obviously, if Jared Goff cannot go, this is a smash play after watching John Wolford against the Cardinals. But even if Goff does go, Seattle has tightened up their defense to a respectable level after that abomination of a start to begin the year. Goff has been super shaky at times, and the Rams offense can sputter when he struggles.