Player Stock Ticker
NFL Playoffs Fantasy Football Rankings 2021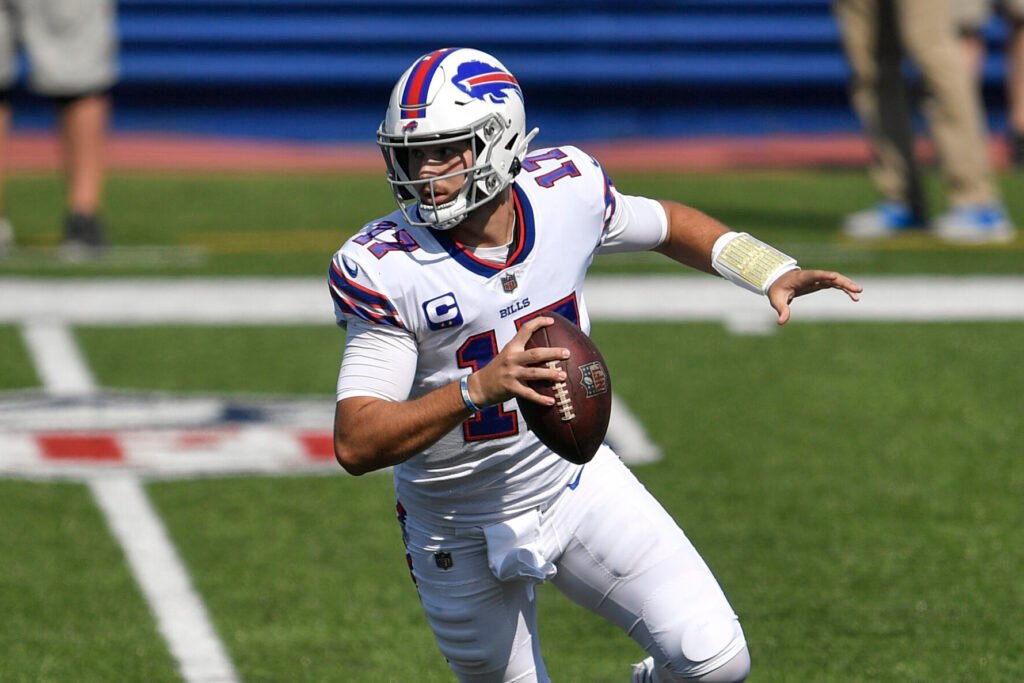 Welcome, Fantasy Addict. If you've stumbled upon this, you must be looking to extend the fantasy season even further with some Playoff Fantasy Football. Should you play, be sure to dominate with The Wolf's NFL Playoffs Fantasy Football Rankings for the 2021 Postseason.
Before digging into the rankings, be sure to check this post. The Wolf offers an overview of the way Playoffs Fantasy Football works, as well as his favorite styles and places to play. Consider it a necessary primer.
As a quick overview, these rankings are driven by both individual talent, but more importantly, potential games played. In most formats, you'll score points for as many games as your players play. Thus, strong "Team Rankings" are crucial. See how I envision the 2021 NFL playoffs unfolding and rank each team for fantasy purposes.
Spoiler: I have the Bills and Bucs players ranked so highly here because I envision four games played by each squad, with both knocking off the respective one seeds.
Lastly, if you want another way to make some extra cash, here's a list of my 2021 Playoff Blow Up Candidates, and how to invest in them or your own picks on PredictionStrike (use Promo Code RSJ for a $10 bonus on $20 deposits, iOS app download here).
Note: These rankings assume a 2-QB league set up, hence the high ranking of signal-callers. Adjust appropriately for single QB formats. Also, if you're just looking for weekly rankings for Wild Card Weekend, click here.

Interested in keeping your fantasy football season rolling? Fantastic! Learn The Wolf's tips on how and where to play NFL Playoff Fantasy Football now! Plus, check out his Team Rankings and "Blow Up Candidates" to see how The Wolf envisions the 2021 Playoffs unfolding. If you think any players are about to explode, be sure to invest in them on PredictionStrike (use Promo Code RSJ for a $10 bonus on $20 deposits, iOS app download here).