Player Stock Ticker
Sneaky Stashes: Early Fantasy Football Week 16 Waiver Wire Adds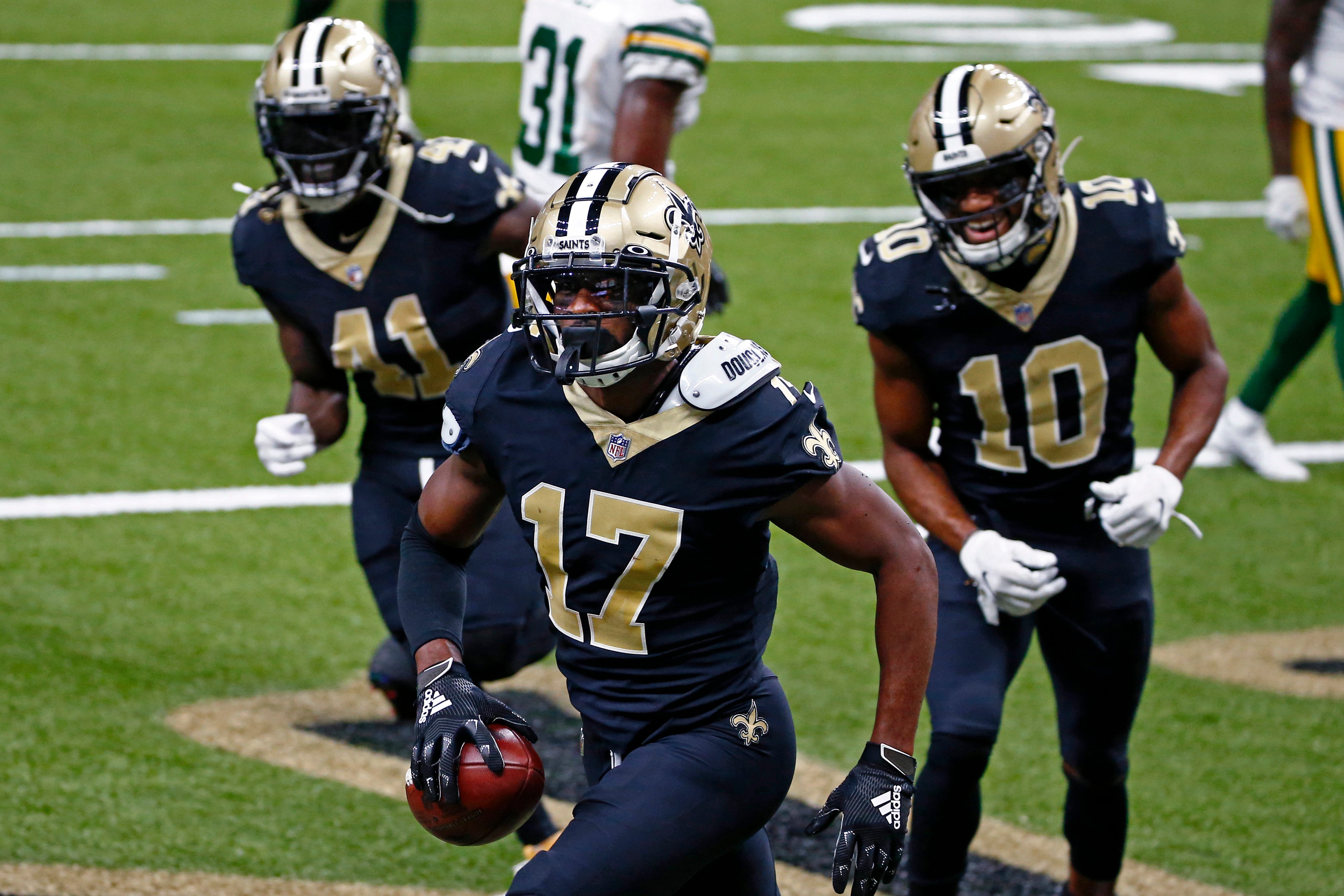 If you're reading this, you've likely either reached your league's semifinals or are in contention for last place. Whether you're so close or so far away, now is not the time to become complacent. We must continue adding players with the potential to help secure that elusive championship, or, in some cases, to avoid the shameful, last place "Sacko" label.
For those unfamiliar, the goal of Sneaky Stashes is to get ahead of the waiver wire. By identifying valuable players before they break out, we can avoid dipping into that precious FAAB budget or getting beat out by someone with a higher priority on waivers. However your league handles it, we get a leg up by stashing fantasy assets on our bench before they become hot commodities.
The players featured below are prospects who either have juicy matchups awaiting them in the weeks ahead, have immense talent that is primed to break out sooner or later, or possibly a combination of both.
Nonetheless, the guys you'll see on Sneaky Stashes are players we recommend considering if you have dead weight at the end of your bench.
Updated Fantasy Football Week 16 Waiver Wire
Criteria for sneaky stashes require players to be available in 40% or more of Yahoo or ESPN leagues.
To get our Stock Watches, Weekly Rankings, and podcast episodes directly on your iPhone, download our app in the App Store.
QB — Jalen Hurts — Philadelphia Eagles
Week 16 Matchup: at Dallas Cowboys
Available in 73%-64% of leagues
Even if you have a locked-in starter on your roster, it doesn't Hurts to add Jalen… Corny puns aside, Hurts' 19-plus fantasy points against the Saints were the most New Orleans has given up to a quarterback since week 5. His rushing ability — 106 yards on 18 carries in week 14 — elevates both his floor and ceiling. Hurts has much more fantasy-friendly matchups in weeks 15 and 16 with the Cardinals and Cowboys on deck. Whether you use him or simply keep him out of the reach of others, stash Hurts away on your bench.
RB — Jamaal Williams — Green Bay Packers
Week 16 Matchup: vs Tennessee Titans
Available in 55%-40% of leagues
I've said it before, but it bears repeating. This is the time of year to have your bench filled with high-end handcuffs. Williams is just that. As the number two running back on the league's highest-scoring offense, Williams would vault to RB1 territory if anything were to happen to Aaron Jones. Williams scored 18 and 21 PPR points in the two games Jones was sidelined this season, and he would be projected to put up similar numbers if Jones is ruled out for week 16.
WR — Emmanuel Sanders — New Orleans Saints
Week 16 Matchup: vs Minnesota Vikings
Available in 60%-58% of leagues
With Drew Brees' return, the upside of every Saints skill player has risen. Those who are thin at receiver could do a lot worse than Sanders, who theoretically becomes Brees' top wideout with Michael Thomas ruled out. Sanders had ripped off four straight double-digit PPR-point performances prior to Brees having his ribs crushed in week 10. New Orleans ends the regular season with what is expected to be a high-scoring affair with the Chiefs, a Vikings secondary that has allowed the third-most fantasy points to WRs, and a Panthers D that isn't much better.
TE — Irv Smith Jr. — Minnesota Vikings
Week 16 Matchup: at New Orleans Saints
Available in 94%-85% of leagues
A foot injury has prevented Kyle Rudolph from practicing for the past two weeks, and the veteran has been ruled out for a second consecutive game. In his absence, Smith Jr. hauled in four catches for 64 yards and a touchdown last week. The talented second-year tight end has posted 14 PPR points in two of his last three games. Minnesota faces a Bears defense in week 15 that has allowed the fourth-most fantasy points to TEs and a Saints team in week 16 that could force the Viking into a pass-heavy game script. Smith Jr. is a top 10 fantasy tight end so long as Rudolph is out.