Player Stock Ticker
Teddy Bridgewater's Accuracy Gives Fantasy Boosts to DJ Moore, Curtis Samuel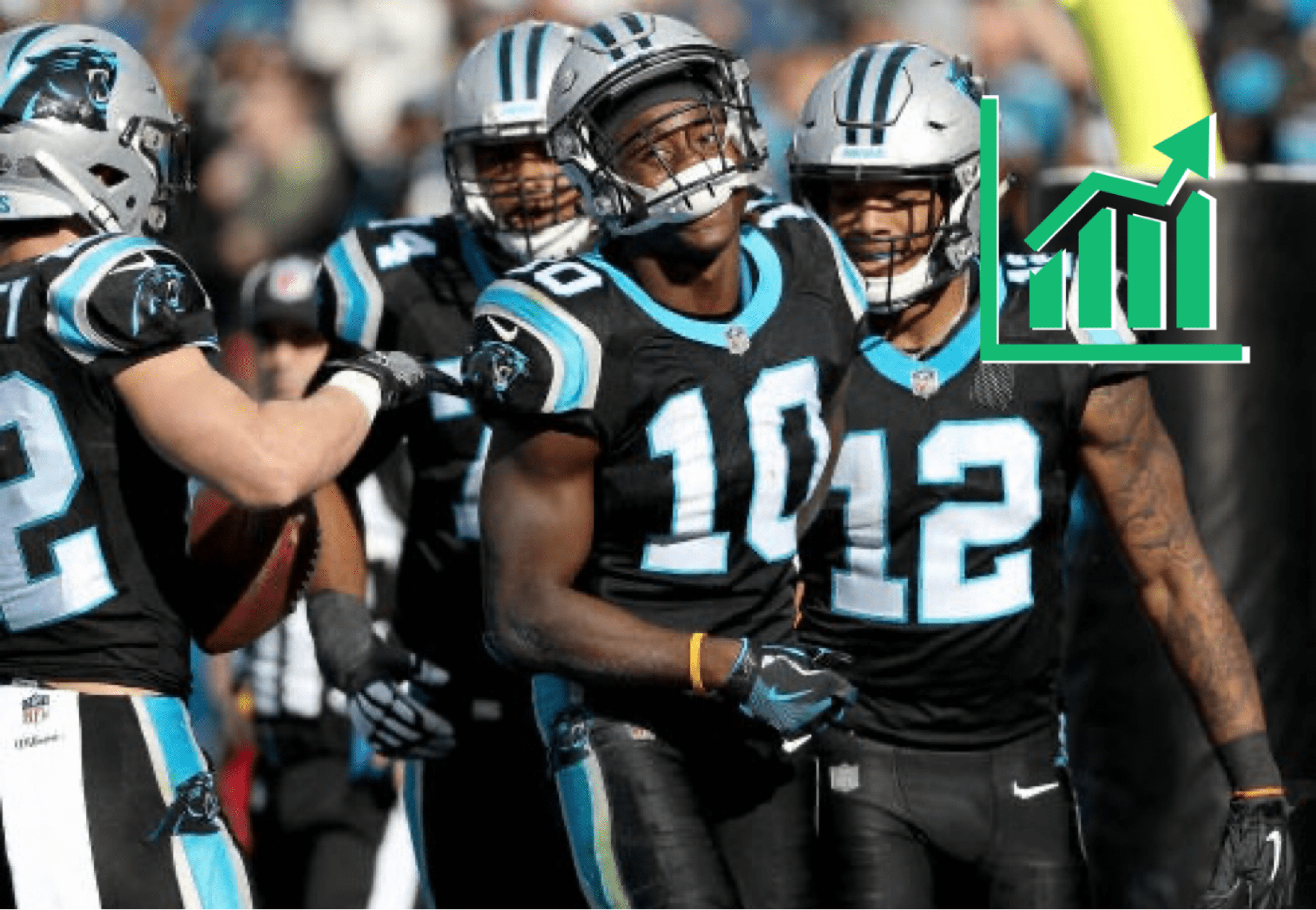 With Teddy Bridgewater taking over for Cam Newton and Kyle Allen in 2020, it's a clear upgrade from what both DJ Moore and Curtis Samuel had to deal with last season. It's not to say that Bridgewater is a better quarterback than Newton in his prime, but he's better than what occurred under center in 2019. Moore was still somehow able to put up crazy stats across the board, corralling 87 of his 135 targets for 1,175 yards and four touchdowns. Meanwhile, Samuel wasn't as lucky, posting 54 receptions for 627 yards and six touchdowns. 
Stay up to date on all the Free Agency Fantasy Fallouts! Bookmark our Fantasy Stock Watch. Even better, consume them in our cleanest format by downloading the Roto Street App.
What will most certainly help both players, and especially Curtis Samuel, is the arrival of young brainiac, Joe Brady. The new Panthers OC will utilize Samuel correctly by moving him all over the line of scrimmage and letting him make plays after the catch — exactly how he thrived at Ohio State.
This will also be propelled by Bridgewater, who was one of the most accurate throwers in the NFL last season, completing roughly 68 percent of his throws, most which were within 10 yards.
When discussing his offense, Brady emphasized one word: pressure.
"The offense that we're looking to have is one that applies pressure. I don't believe defenses are the only ones that apply pressure," Brady said. "We can do that in multiple ways, whether that's formations, whether that's personnel groupings or tempo. It's our job to exploit mismatches and move guys around to get them the matchups that we want."
"Applying pressure, getting your speed in space, making defenses defend every blade of grass and just let your players do what they do best."
As such, Brady loves to keep the same personnel in the game, but package them up differently on nearly every play, which is how Samuel was utilized in college and has yet to be utilized this way in the NFL.
As The Wolf noted in his Brady breakdown, DJ Moore is set to ascend into the fantasy elite.
Pegged as a potential "full-time slot option" as a draft prospect, Moore has instead dominated on the outside at every layer, showing impressive ball-tracking when not being ridiculously over or under-thrown by his QBs. He was also extremely clutch and the Panthers go-to-guy to move the chains, recording the fifth-most receptions that resulted in a first down among wide receivers.
Considering Brady's desire to "get speed in space," Moore should thrive. He racked up the 8th most Yards After Catch (392), and will be in position to compile even more in this scheme. Moore only underwhelmed in the TD department (4), though that was far more a byproduct of his surroundings. He miraculously finished as the WR16 despite the low scoring totals, and truly drips in Top-7 upside under Brady.
So although Bridgewater does not possess the arm strength or balls (not literally) to huck the ball downfield on the regular, both Moore and Samuel are set to explode in this offense that's built on an aerial attack.