Player Stock Ticker
2019 Fantasy Football: Week 8 Start 'Em or Sit 'Em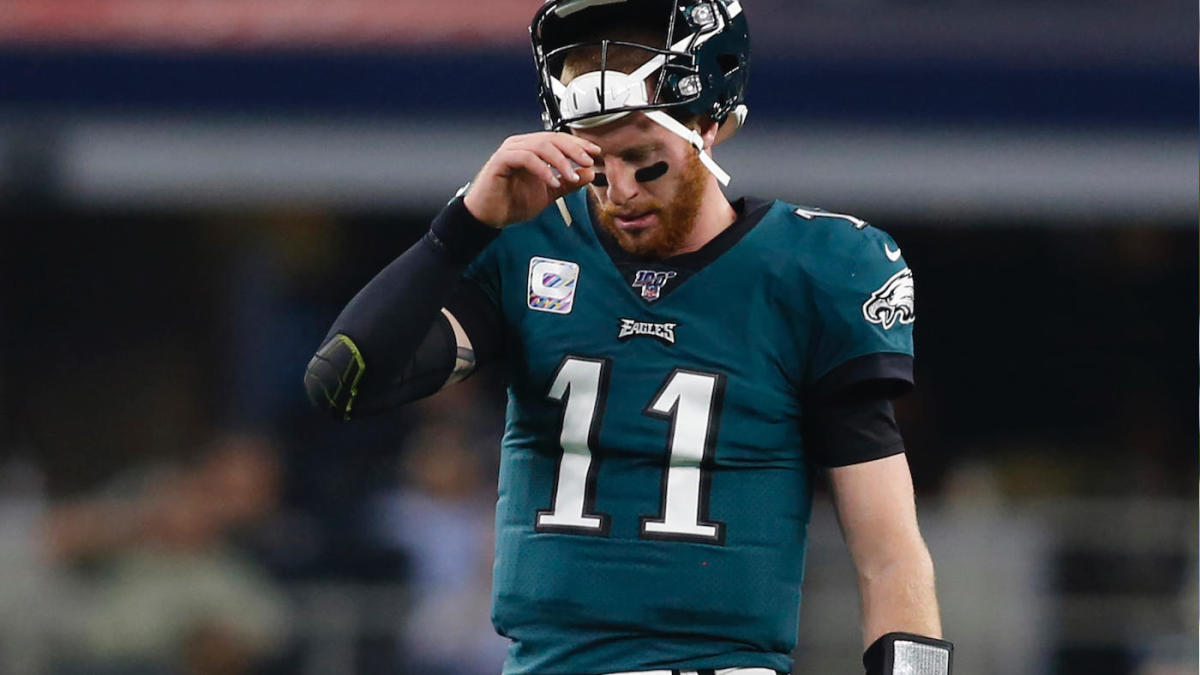 Welcome to Week 8!  The fantasy playoffs are right around the corner.  This season has been anything but predictable.  Through injuries, bye weeks, and unforeseen players (Joe Mixon) deserving permanent bench warming status. Fortunately the position is so deep, but quality quarterbacks are hit particularly hard by injuries and bye weeks this week.  Patrick Mahomes, Dak Prescott, and Lamar Jackson are just a few of the top fantasy quarterbacks out this week.
To get our Stock Watches, Weekly Rankings and Podcast episodes directly on your iPhone, download our brand-new app in the App Store.
With that being said…
Start 'Em
Quarterback:
Matt Stafford vs Giants
For at least the next eight weeks, there is no Kerryon Johnson. The Lions have sought to establish the run and pound the ball into their opponents throats, much to the detriment of Stafford's fantasy production.  Two of the last three weeks, Stafford has scored at least 23 fantasy points and has thrown seven touchdowns to only one interception.
Now that Johnson has been placed on short-term IR, Stafford expects to have to sling the ball more to keep the offense rolling.  With the Giants 22nd ranked defense vs quarterbacks, Stafford is in a prime-position to stay hot and put up another strong fantasy showing.
Honorable Mention: Josh Allen, Jameis Winston
Running Back
Chase Edmonds vs Saints
Wait, what?  The Saints are absolutely stingy against opposing running backs.  The Saints have allowed the fifth fewest points to opposing running backs.  So why would I recommend a backup running back against such a tough matchup?  It's simple… volume is king.
So far, Edmonds has looked like a better pure runner than David Johnson in Kliff Kingsbury's offense and has looked to be the superior back to Johnson most of the season.  Edmonds is also an explosive back, as evidenced by his three long touchdown runs in full duty last week.  Volume and explosive play-making capability is a recipe for fantasy success and I'm placing an order.
Honorable Mention: Austin Ekeler, Sony Michel
Wide Receiver
Juju Smith-Schuster vs Dolphins
This feels blasphemous to even write, but that's the fantasy landscape for 2019.  Miami absolutely bleeds fantasy points to opposing offenses.  While most teams run all over the place on the Dolphins, they still rank 18th vs opposing wide receivers.  Coming off of a bye week, the team has had two weeks to prepare for the Dolphins.  More importantly, Mason Rudolph has had two weeks to prepare.  This passing attack has been a little stagnant as Rudolph has experienced the growing pains of a young quarterback.  Expect that to change this week.
Honorable Mention: Courtland Sutton, Corey Davis
Sit 'Em
Quarterback
Carson Wentz vs Bills
Wentz's on-field play may be good and he has looked good on film for the most part, but his fantasy production is slowly beginning to dwindle.  The Eagles offense has struggled the last two weeks.  Wentz has scored fewer than 13 fantasy points in two of the last three weeks and faces a daunting task against a stingy Buffalo defense.
The Buffalo defense has allowed the third fewest fantasy points to opposing quarterbacks.  Buffalo did allow Ryan Fitzpatrick to sling the ball around the yard on them last week, scoring over 20 fantasy points.  Wentz is so talented that he still has a chance at a good fantasy day.  Still, if there are other, strong streaming options, then it would probably be wise to look elsewhere.
Honorable Mention: Jimmy Garoppolo, Philip Rivers
Running Back
Jordan Howard vs Bills
This is basically echoing the reasons that I recommended not starting Wentz.  Howard has outrushed the entire Chicago Bears offense this season, but the Bills have allowed the eighth fewest points to opposing running backs this season and the Eagles offense, as a whole, is expected to continue to struggle this week.  With Howard still sharing the backfield with Miles Sanders and yielding the pass catching role to Sanders, Howard's ceiling is capped.  That's not something fantasy players want from a flex option.  Howard is best left sitting this week.
Honorable Mention: Frank Gore, Adrian Peterson
Wide Receiver Sits:
Terry McLaurin vs Vikings
This is strange coming off of a four touchdown throttling that Marvin Jones Jr. just laid on the Minnesota secondary.  This isn't about believing that Xavier Rhodes is about to return to his "Rhodes-closed" status.  This is more about the Redskins being a complete abomination from top to bottom.  The Vikings should reek havoc in the trenches and make life incredibly difficult on Case Keenum.  Therefore, this is probably a good week to consider McLaurin a WR3 or a bench candidate.
Honorable Mention: Robby Anderson, Golden Tate