Player Stock Ticker
2018 Fantasy Football: DraftKings NFL Week 3 Picks, Sleepers and Strategies
The Roto Street Journal is back for Week 3 to get you even more money assuming you have been following our picks so far this season. Guys like Patrick Mahomes (41.84) and Melvin Gordon (30.60) were smash hits are were likely responsible for your big pay day. If only Tyreek Hill had caught more than one of Mahomes' six touchdown passes last week, the RSJ would be setting up headquarters somewhere in LA. Regardless, lets get into this weeks picks, and make sure to tune in later this week for the premiere of a new Flex article focusing on long shots under $5k.
*Note: Wanted to throw this out there because I've failed to bring it up in the past. The element of "stacking" is crucial when playing DFS and going for a high score. Stacking, for those who might be unaware, is where you roster multiple guys from one particular game or team. Take Week 2 for example. The Chiefs-Steelers game was the perfect game to target with an implied total of 53 (the highest game total of the week). So stacking the likes of Patrick Mahomes and Tyreek Hill together was a great strategy as well as flooding your lineup with Chiefs/Steelers players like this individual did helping him win the million dollars. Stacking is so essential to tournament success, that 17 of 17 millionaire winners in 2017 used stacking in their lineups. So keep that in mind.
Stacking the @Chiefs helped 'JEREMYHEIN' take down Week 2's @getroman Fantasy Football Millionaire.

Full standings: https://t.co/2ZlXvAbNgY pic.twitter.com/v8LXaS92dC

— DraftKings (@DraftKings) September 17, 2018
QBs:
Patrick Mahomes ($7,000)

After two dominating weeks, Mahomes has entered into the elite QB pricing tier and rightfully so. He welcomes the 49ers to town Sunday who struggled to contain Matthew Stafford's passing attack Week 2. His high touchdown totals and the play calling approach to have him continue to sling it in the red zone are all encouraging.

Cam Newton ($6,000)

Despite a 30 point performance in Week 2, Newton's price dipped down to a mere 6k. He was in catch up mode against Atlanta, and put together multiple touchdown drives after the fact that he was nearly decapitated by a dirty late hit. I have no clue why his salary dropped so low, especially with the fact that the team virtually has no running game. There should be plenty of offense in this contest against the Bengals who have scored 34 points in back to back games.

Matt Ryan ($5,700)

The 2016 NFL MVP really padded his Week 2 numbers by rushing in two touchdowns on the goal line against Carolina. His completion percentage soared to above 80% after an abysmal effort against the Eagles opening night as Ryan trends in the right direction. The Falcons/Saints game has the second highest expected point total (behind KC/SF) of the week, and with Devonta Freeman still out the passing game should be leaned on in this contest.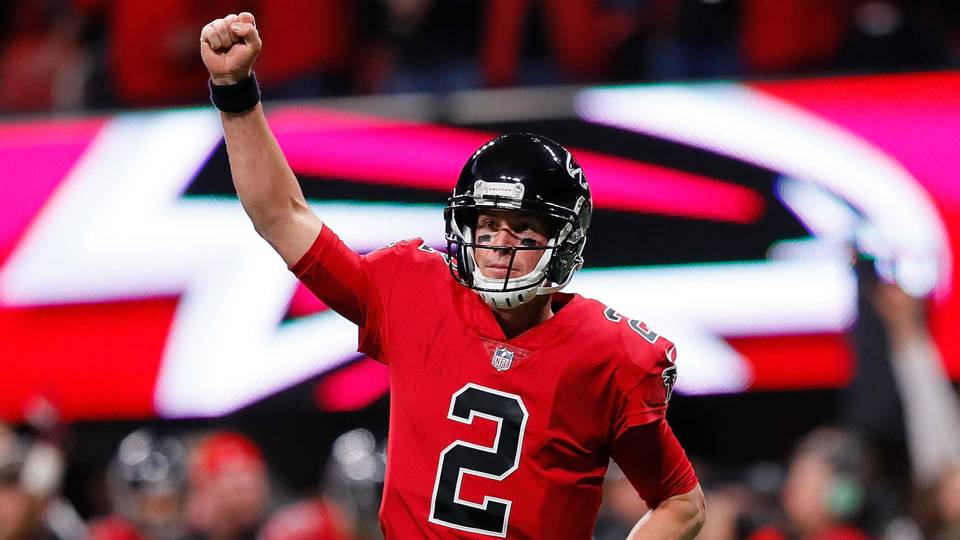 RBs:
Alvin Kamara ($9,500)

After a hefty bump in pricing, Kamara flopped relative to his salary in Week 2 after not finding the end zone. This will be the third week in a row we feature Kamara in this article, as time without Ingram dwindles away. What has my mouth watering, is a match up with the Falcons who we've pointed out before surrender a LOT of passes to opposing running backs. Last week, McCaffrey had 14 catches for 102 yards on the day. In a likely shootout, expect to see a good amount of Kamara.

Jordan Howard ($6,500)

After two unspectacular games, you might be wondering what's up with Jordan Howard. Coach Matt Nagy has said they'd like to get Howard more rushes in the offense, and that game scripts have been a factor in his production. Well, there's no better game script than getting an early lead and running the ball. Chicago faces Arizona who has scored six points in two weeks. Howard should be more involved here, and it's great to see he isn't losing third down work to Tarik Cohen.

Kareem Hunt ($6,000)

While I don't have the historical data on hand, I think it's safe to assume this is the lowest price we've seen Hunt at since Week 1 of 2017. He was consistently in the 8k range after his coming out party in New England and stayed there for majority of the year. Now he's being overshadowed by the cannon arm of Patrick Mahomes. KC has the highest expected team total this week, and I'd feel pretty confident in Hunt to score a touchdown this week. He's still getting between 15-20 carries a game, but we'd love to see more Alex Smith-esque dump offs from Mahomes to showcase Hunt's ability.

Lamar Miller ($5,000)

The sound of his name often leaves a bad to bland taste in your mouth, but Miller operates as a workhorse in Houston's offense. The Texans are also favored at home against the Giants, hinting towards a positive game script for Miller and the run game. Sure Watson and his receivers will have their fun, but this looks like Millers best chance yet to put up some RB1 like numbers.

Corey Clement ($4,300)

Assuming that Jay Ajayi misses Sunday's contest (as of writing this, he's doubtful) Clement stands the most to benefit from the absence. Sproles is also out for a bit longer, meaning it could be Clement and newly signed Josh Adams from the practice squad. Against the Bucs, Ajayi missed basically the entire first half which amounted to Clement seeing 6 carries and 5 catches off 6 targets for 85 total yards and a score. Now as heavy favorites at home against the Colts, Clement should see more action with the return of Carson Wentz to the offense.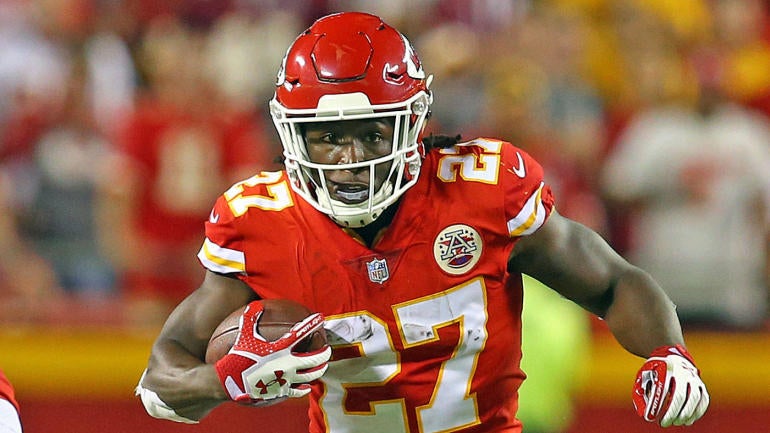 WRs:
Julio Jones ($7,900)

It's not too often that you see Julio priced below 8k given how talented a receiver he is. The encouraging part of his game is the high target numbers, and the fact that Julio has the highest target share in the entire NFL at 42%. Some people will be scared away by the looming shadow coverage from Saints corner Marshon Lattimore, but if Mike Evans can roast the corner then Julio is also capable of putting up big numbers.

TY Hilton ($6,700)

We covered Hilton's rising WR1 stock earlier this week in our Stock Watch. Hilton lines up against an Eagles secondary that has really struggled with containing opposing receivers. First Julio had his day, and then Fitzmagic made it rain on the defending Super Bowl champions. With double digit targets and a touchdown in back to back games, Hilton has been a focal point for Indianapolis and should continue his success in Week 3.

Emmanuel Sanders ($6,400)

You're probably getting sick of seeing Sanders in here, especially after an average Week 2 score compared to his Week 1 bukkake. But trust me here in that Sanders may have the best matchup of any receiver this week in football. The Ravens are likely to use Brandon Carr in shadow coverage against Demaryius Thomas on the outside. This leaves Sanders lined up in the slot against converted safety Tavon Young. Last week against the Bengals, Young was dusted in the slot to the tune of 6-6 for 80 yards and 2 touchdowns. And that's all I have to say about that.
Will Fuller ($5,900)

At this point it's just getting silly. With Deshaun Watson in at QB, Fuller is putting up eye popping numbers as a deep ball threat just consistently performing week in and week out. He seemingly scores a touchdown in every game and is helped by the presence of Hopkins lined up on the other side of the offense drawing attention. He should see Eli Apple in coverage this week which is salivating seeing as Apple's coverage his first two years has been pretty rotten.

Robert Woods ($5,100)

The Rams are likely to actually be tested this week against the Chargers who were picked apart by Mahomes and company Week 1. Woods has been one of three Rams receivers that's targeted heavily by Jared Goff through two contests with nine targets each game. Woods makes the most sense for tournament play as a high ceiling guy with touchdown upside as opposed to the high reception numbers of Kupp or yardage from Cooks.
TEs:
Travis Kelce ($6,700)

I'm giving Kelce the slight edge over Ertz here in the fact that it's Wentz' first game action since his ACL injury, and the Chiefs have a higher projected point total. After his disappearing act Week 1, Kelce exploded in his return with two touchdowns off ten targets. Mahomes is on fire, and now's the time to capitalize on his weapons being featured so heavily.

Evan Engram ($4,300)

Engram saw a lot of action in garbage time against the Cowboys as the Giants were trying to work their way back into the game. While the offensive line hasn't given the team or RB Saquon Barkley much help, the short and intermediate routes by Engram have been popular to move the chains for Eli. Houston was gutted by Gronk in Week 1, opening the door for a solid Engram performance.

Austin Hooper ($2,900)

Despite a 5-59-1 stat line from Week 2, Hooper finds himself south of a 3k salary coming into a projected high scoring game. Lord knows this team has had problems getting Julio the ball in the red zone, so Hooper is a quality play if you're looking to chase team totals and stack the Atlanta offense.
Defense
Minnesota Vikings ($4,300)

The Vikings have a very good defense. They play the Buffalo Bills who are arguably the worst team in the NFL this week at home. For as pricey as they are, there's a real chance they deliver with a stellar performance.

Chicago Bears ($3,500)

The Monsters of the Midway are back thanks to Khalil Mack. This defense is racking up the sacks, and now faces the Cardinals offense that is so inept, it's scored six points in two games.

Houston Texans ($2,800)

Houston flopped in what I thought would be a great spot against Tennessee. I'm willing to double down on them in their home opener against the Giants who have shown to have an offensive line that will crumple like wet paper. There's potential for sacks, and plenty of Eli turnovers.

Dallas Cowboys ($2,200)

I love looking for super cheap defenses to exploit, and the Cowboys look just like that this week. Sure they are playing on the road against Seattle who is playing a "must win game", but did you see their offensive line? They give Wilson no time to throw and he's getting sacked at an absurd pace. Demarcus Lawrence should have a field day with that unit, and I'm hoping to get a few sacks with a potential sack/fumble combo that should easily cover a near minimum defensive salary.
Do you have any early leans? Questions about which guy you should go with this week? Want to yell at me for missing an obvious play? Sound off below or hit me up on Twitter where you can follow for daily news or advice on players.