Hello everybody and welcome back to the second week of NFFC ADP Analysis. This week we're going to be looking at where running backs are currently being drafted and identify some key players that are maybe going too high or too low along with a general analysis of how we should be treating the position. Keep in mind that NFFC drafts are full point PPR leagues so obviously pass catching backs are at a premium here as opposed to guys with hands of stone. I'm going to separate players out a little differently this week than I did last week with QBs because of the volume of players and how they get taken. Instead of separating them out by rank, I'm going to separate them out by round so we can really get a good idea of what the running back pool looks like over several phases of the draft.
Rounds 1-2
Todd Gurley 1
Le'Veon Bell 2
David Johnson 3
Ezekiel Elliott 4
Alvin Kamara 5
Saquon Barkley 7
Kareem Hunt 8
Leonard Fournette 11
Melvin Gordon 12
Dalvin Cook 13
Christian McCaffrey 17
Devonta Freeman 21
LeSean McCoy 22
Joe Mixon 23
Jerick McKinnon 24
So we have a whopping 15 running backs going in the first two rounds of drafts (and this is PPR where wide receivers usually get bumped up a bit in the rankings). It's clear and evident to me that if you want a potential stud or workhorse back, you need to commit early this year. I was on this strategy last year when many were preaching zero RB, I was going the other way and advocating for anywhere from 2-3 running backs in your first three rounds. This year, I would say that you really don't have a choice but to take at least two running backs in your first three rounds or you risk being frozen out of the position altogether. I'm not going to go too deep into the individual positioning of some of the players here (that's for a different article) but I will say my goal with a first or second round running back is to get players who have a realistic chance to score 10 or more touchdowns which means I want centerpiece backs on good offensive teams as much as possible and I don't want timeshare guys or specialists unless there's a very compelling reason. I also want as much stability and as little risk as possible with these early picks.
That all being said, I'm fading guys like Alvin Kamara and Christian McCaffrey here. More so McCaffrey than Kamara as I would probably take Kamara relatively close to where he's being drafted but I have to spend more time comparing the scoring opportunities I expect New Orleans to have vs. the more workhorse roles I expect for Barkley, Hunt, Fournette and Gordon. Either way, I don't think McCaffrey belongs in this class of back. I fully expect the goal line carries in Carolina to go to either Cam Newton or CJ Anderson and I'll also take the under on 150 carries for McCaffrey. He can be useful in a Danny Woodhead type way but that's all he is to me and certainly not somebody I want to anchor my team on. I'd also much rather go for guys like Joe Mixon and Jerick McKinnon in the third round rather than the second, if possible, because both have good upside but both are also very risky and unproven to invest so highly in.
On the flipside, I like taking a boring but steady guy like Melvin Gordon here. He's clearly in the right place at the right time as his talent probably doesn't match his role but as long as he keeps dragging his ass into the end zone, I don't care. I'm also good with taking a guy like LeSean McCoy. I don't think there's a ton of scoring opportunity on that team but he's the whole team and he can still break long runs, which has to count for something. Otherwise the top guys are obviously top guys and should be taken without question or regret.
Rounds 3-4
Jordan Howard 30
Derrick Henry 32
Kenyan Drake 35
Rashaad Penny 36
Derrius Guice 42
Mark Ingram 46
Sony Michel 47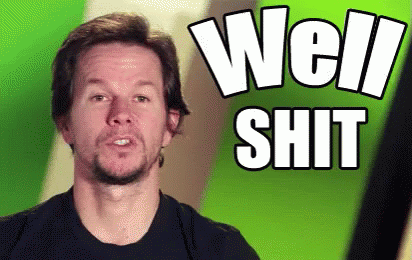 Holy shit the running back drop off is real this year. My love for Jordan Howard is well documented (although I'm not in love with Matt Nagy for his style of play) but after Howard the rest of these guys are extremely hit or miss. Any one of these guys could hit (and obviously Mark Ingram would be higher if not for the month long suspension) but it's also just as likely that any of these guys could suck nuts and ruin your draft. I'm looking to take my top two running back options in the first two rounds so that I can avoid this tier altogether and go after my wide receivers in this area. If I have to pick a guy or two out of these options then I guess I'm rolling with Jordan Howard and Derrius Guice but I don't love it.
Rounds 5-6
Jay Ajayi 50
Ronald Jones 53
Alex Collins 54
Royce Freeman 55
Dion Lewis 58
Tarik Cohen 62
Tevin Coleman 67
This is an area of the draft I can get behind. I'd be very happy to take one or two of these guys in this range as my RB3/4. I think there are some high upside choices here and some guys that I think can break well. I'd be looking to get a guy or two from the top half of this section like Jay Ajayi or Ronald Jones while I'm generally not investing in the lower end guys like Tarik Cohen and Tevin Coleman. I think Ajayi can take over a loose lead back role for the Eagles and while he was over-hyped last year we may be looking at the opposite effect now. Ronald Jones looks to be the most talented back on Tampa Bay by far and it's an offense that may be explosive if things click right. I know Tarik Cohen is a favorite of many others on this site and with new coach Matt Nagy who has used similar weapons to great effect in the past, I understand why. However, I do have my reservations on Cohen. To me he's one of those gimmick guys who can break a game open once in a while but isn't reliable and can't handle a meaningful workload. This leads to games where he has over 100 yards and 2 TDs sprinkled in among four straight weeks of 20 and 30 yard games. Basically, I see him as a better real life player than fantasy player and I'm not jumping on the hype train this early in a draft. Tevin Coleman is just boring and I still think he's less talented than Devonta Freeman. I see no reason to invest in him this high.
Rounds 7-8
Kerryon Johnson 74
Lamar Miller 76
Chris Thompson 77
Carlos Hyde 82
Duke Johnson 87
Nick Chubb 90
Marshawn Lynch 92
Aaron Jones 94
This is where we start hitting the running backs who either have giant question marks or limited upside or extreme timeshares. Basically, these are the crap shoots of which one will potentially win people leagues but the rest will probably kill drafters. I think Lamar Miller really stands out here as a much better bargain than the rest (even though I have been and still remain a D'Onta Foreman truther). Otherwise, drafters clearly don't seem to know what to do with the Cleveland backs. I think the opportunity is there in Cleveland for a player to be good but hell if I know who. I think Nick Chubb has the most talent, Carlos Hyde has the highest salary and Duke Johnson has the most defined role. In PPR I guess I'd go with Johnson while in a standard league I'd probably avoid the situation unless we get clarity or injury as we get closer to the season. Aaron Jones will likely start falling in favor of Jamaal Williams because of his recently announced suspension. I was a Jamaal Williams guy before the suspension and I stand even more firm with that now.
The Rest
Rex Burkhead 97
Marlon Mack 100
Jamaal Williams 101
Isaiah Crowell 107
CJ Anderson 114
D'Onta Foreman 120
Ty Montgomery 125
James White 126
Devontae Booker 127
Giovani Bernard 129
Nyheim Hines 135
Corey Clement 139
Latavius Murray 154
Theo Riddick 156
Austin Ekeler 164
Matt Breida 166
Bilal Powell 167
Doug Martin 168
LeGarrette Blount 177
Chris Carson 186
Peyton Barber 193
Kenneth Dixon 196
Jordan Wilkins 208
TJ Yeldon 211
Javorius Allen 216
Kalen Ballage 222
DeMarco Murray 224
Frank Gore 228
Darren Sproles 243
Spencer Ware 245
This is essentially the second half of the draft (and beyond for many leagues) and where you'll be filling in your bench running backs. Obviously a lot of this section may be determined by who you've taken earlier in the draft, for example you'll want to take D'Onta Foreman if you already took Lamar Miller or Matt Breida if you took Jerick McKinnon. However, there are some stand out players here that I think have a chance for real playing time this year. Isaiah Crowell could very well be the lead back for the Jets as he's shown more than Bilal Powell and he's been toiling on the Browns for the past several years. As a late round back you could definitely do worse than taking a chance on a guy who might be able to hit 200+ carries. I also think CJ Anderson has a legitimate shot at some real carries on the Panthers. As I said earlier, I don't think McCaffrey can be a bell cow or anything close which leaves the Jonathan Stewart role to Anderson who is just a better version of Stewart. It's also worth keeping an eye on DeMarco Murray. Many thought Murray was done after his year in Philly and he went on to put up some real numbers in Tennessee the following couple of years, if he catches on with a team that needs a lead back, there's enough there to hope for some form of rebound. He'll never be a top back again but in the last few rounds of the draft there's no risk. Finally, old man Frank Gore has to be considered. Kenyan Drake is far from a sure thing and Gore just never stops going. I don't think he'll be a big factor but who knows, if Drake sucks or gets hurt, we may find some use out of Gore as a bye week replacement for no actual investment.
***
As it should be clear from looking at the rounds above, running back is not very deep and hits a wall early this year. There are a handful of really good situations that I want to frame my top backs from and a few upside plays later, but really you have to act fast if you want a good back. I said last week that my ideal target range for a QB is rounds 7-10 which works perfectly in line with how I want to draft my RBs. I would ideally start out with two running backs in the first two rounds (definitely two in the first three rounds at least) and plan to fill in my third, if not, fourth back by the time I take a QB. We'll take a look at wide receivers next week which should really fill in the remaining slots. As usual, don't be afraid to holler at me below!