Player Stock Ticker
Breece Hall 2022 Fantasy Outlook: Don't Shy Away From the Talent Because He Plays for the Jets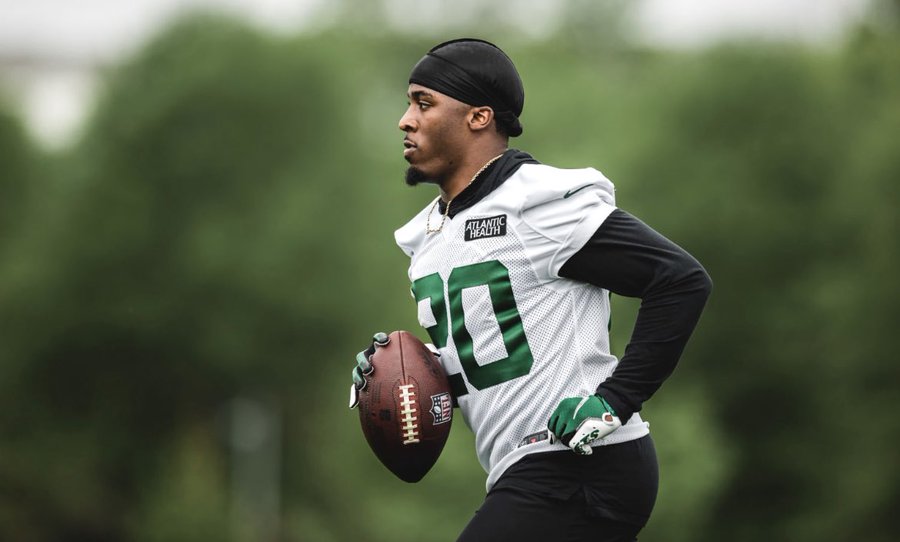 Beware falling into the trap of "the same old Jets." If you do, you could miss out on fantasy's next Jonathan Taylor.
I don't need to tell you how hot of a fantasy prospect Breece Hall is. And in dynasty, what's there to add? Blah blah blah, he's the 1.01, blah blah.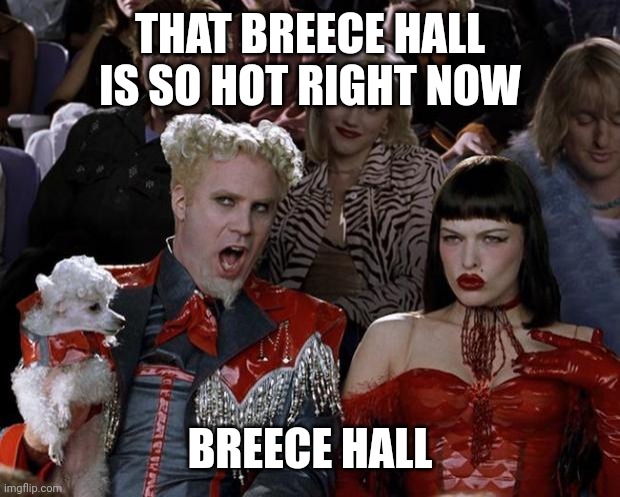 But some people, including our own Nat "The Truth" Jones (scroll to 01:16:07), don't trust any player in a Jets uniform, and they're avoiding Breece in redraft leagues. A lot of it has to do with Zach Wilson's uninspiring rookie season.
This is understandable, but, thinking this way means only two scenarios. You can't be disappointed by passing on an underachieving Jets player, but you can be disappointed by passing on a top-talent RB in a blossoming offense.
HOW CLOSE IS THE SECOND SCENARIO?
When I wrote about Brian Robinson's arrival in Washington, I referenced the Carolina Panthers' tandem of DeAngelo Williams and Jonathan Stewart after Commanders coach Ron Rivera compared the two to Robinson and Antonio Gibson.
At their peak in 2008 and 2009, the Panthers' running back duo was a force to be reckoned with, and Williams produced at the RB4 and RB11 rate, even though he only out-carried Stewart 489-to-405 during those two years.
What I found out was, don't underestimate how bad Panthers quarterback Jake Delhomme was during that time. He only completed 57.7-percent of his passes, with a 23-to-30 TD:INT ratio.
And some of you are worried about Wilson…
Okay, so maybe you're thinking that '08-'09 was a different era of football. Granted, Wilson's 55.6 completion percentage landed him last (33rd) out of qualifying QBs who threw at least 225 passes last season. That would be good enough for 30th in '08, and 26th in '09. In that case, here are some more recent examples:
2020 Denver Broncos
Drew Lock: 57.3 completion percentage (last out 35 qualifiers), 16 TDs, 15 interceptions
Melvin Gordon: RB13 in half-PPR
2019 Cleveland Browns
Baker Mayfield: 59.4 completion percentage (31st of 32 qualifiers), 22 TDs, 21 interceptions
Nick Chubb: RB7
2019 Jacksonville Jaguars
Gardner Minshew: 60.6 completion percentage (29th of 32), 21 TDs, 6 interceptions
Leonard Fournette: RB9
2019 Cincinnati Bengals
Andy Dalton: 59.5 completion percentage (30th of 32), 16 TDs, 14 interceptions
Joe Mixon: RB13
DON'T UNDERESTIMATE HOW BAD OF A SITUATION THE 2021 JETS INHERITED
Last season, Wilson was a rookie quarterback, with a rookie running back, a rookie wide receiver, and a new coaching staff, headed by a rookie head coach, in their first season removed from the Adam Gase era.
That rookie running back, Michael Carter, wasn't considered to be the Jets' workhorse moving forward but was a legitimate part of a "1-2 punch" committee with whatever back the Jets would bring in next.
Instead, he's already considered to be living in Breece's shadow.
And Zach Wilson?
Hey, not every quarterback can hit it off their rookie year like Patrick Mahomes did — oh yeah that's right, Mahomes was relegated to clipboard duties his rookie year.
DON'T UNDERESTIMATE HOW MUCH OFFENSIVE YOUTH HAS BEEN INJECTED INTO THIS TEAM
The Jets' first four picks in 2021 were on offense with:
QB Zach Wilson at pick 2,
OL Alijah Vera-Tucker at pick 14,
WR Elijah Moore at pick 34,
and RB Michael Carter in the 4th round at pick 107.
As if that wasn't enough early-round talent, 2022 saw:
WR Garrett Wilson at pick 10,
RB Breece Hall at pick 36,
and TE Jeremy Ruckert in the 3rd round at pick 101.
The offensive line unit continue to rise, headlined by the Jets nabbing Laken Tomlinson, 49ers Pro Bowl guard and Pro Football Focus' 13th-ranked guard last season.
Combined with the prospect of a healthy Mekhi Becton returning, this offensive line unit could surpass its 13th ranking by PFF.
CHANGE ISN'T ALWAYS EASY…
I've been there. I had a lot of the same trust issues with Lions running backs that told me not to trust D'Andre Swift.
But when it comes to what's constant in this life, change reigns supreme. And you don't want to miss the boat.
The Wolf ranks Breece Hall as the RB19 on his 2022 Rankings And Big Board, but he also knows this:
Sounds like trust issues with Jets players have crept into Wolf's rankings, too.
I get it. There are franchises out there that have made such a habit out of being bad and staying bad that you can't help but laugh.
So laugh, while you still can…