Player Stock Ticker
NFL Week 18 PrizePicks Fantasy Player Prop Picks: Chiefs Highlight the Saturday Slate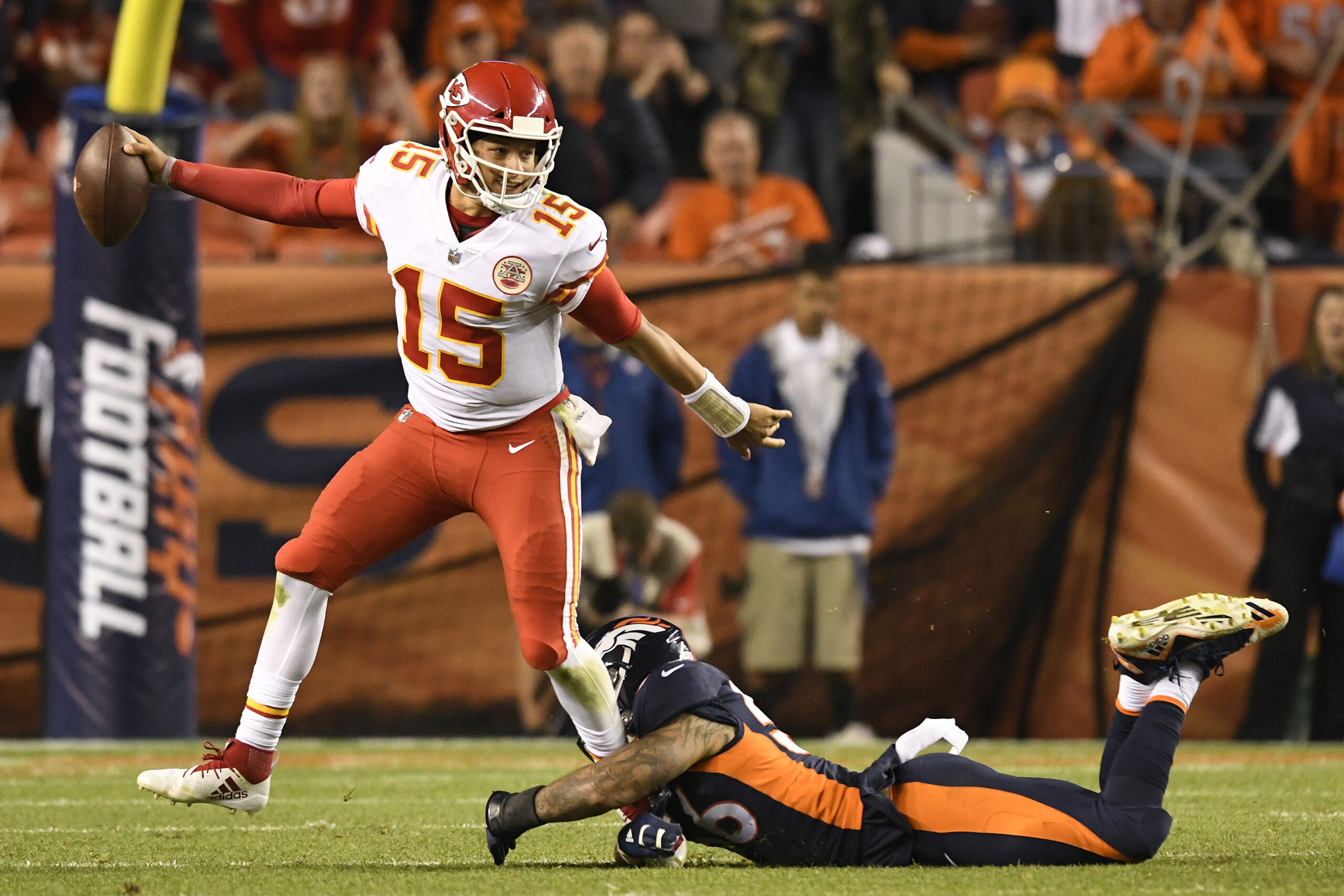 1/9 update: CLICK for our Sunday PrizePicks plays
Welcome to our PrizePicks fantasy props picks! If you've never played, PrizePicks allows users to pick and combine between two to five players to win up to 10x on any entry. PrizePicks designates a player prop or fantasy point total on select players and users need to choose whether that player will go over or under that total. Although the user can combine picks from a variety of sports, this article focuses on the NFL Week 18 Saturday slate. 
Since we partnered with PrizePicks on December 16, I've cashed 15 of 28 entries. Follow us on Instagram for additional posted plays on our Instagram Story throughout the NFL schedule.
After downloading, use promo code RSJ or click this link to get up to a $100 match on your first PrizePicks deposit.
NFL WEEK 18 PRIZEPICKS PLAYS
PATRICK MAHOMES OVER 255.5 PASSING YARDS
This is one of the many reasons why PrizePicks is the best. For comparison, DraftKings Sportsbook lists Patrick Mahomes' passing yards at 273.5 — 18 yards higher than PrizePicks. While the Broncos have a solid pass defense that shut out Mahomes through the air a few weeks ago, the quarterback is firing on all cylinders right now. Mahomes is 8-0 and averages 251.5 passing yards against the Broncos. Expect a bounceback for the Chiefs after losing to the Bengals last week.
DERRICK GORE OVER 22.5 RUSHING YARDS
When Derrick Gore is the Chiefs' RB2, he puts up yardage on the ground. He's hit 37 yards or more over his last three appearances (Week 14, Week 16, Week 17) and has eclipsed 22.5 rushing yards in four of his five active games this season. The Broncos are stout on defense, but Gore should hit this number relatively easily.
BYRON PRINGLE OVER 25.5 RECEIVING YARDS
It's clear Byron Pringle has taken over as the Chiefs' WR2. The speedster has hit this number in three of his last four games and has seen at least four targets in five of his last seven games. In reality, Pringle only needs two receptions to get to the green here.
EZEKIEL ELLIOTT OVER 0.5 TOUCHDOWNS
At the time of publication, PrizePicks has yet to post its props for the Cowboys vs Eagles game due to COVID-19 issues with the Eagles. But, assuming it will post before the first game kicks off, add the over on Ezekiel Elliott to reach the end zone. Zeke is coming off a pathetic outing against the Cardinals and should bounceback against its division rival. Elliott rushed for 95 yards and two touchdowns against the Eagles in Week 3 and should find success again. The star running back already said it's "meaningful" for him to hit the 1,000-yard mark this season and should get the chance with Tony Pollard already ruled out.
If this line is not posted by the 4:30 PM kickoff, I listed additional plays below.
OTHER PLAYS I LIKE
Darrel Williams over 12 fantasy points; Travis Kelce under 0.5 touchdowns; Javonte Williams over 9.5 fantasy points; Ezekiel Elliott rushing yards over
After downloading, use promo code RSJ or click this link to get up to a $100 match on your first PrizePicks deposit.