Player Stock Ticker
Fantasy Football Week 2 Start 'Em or Sit 'Em: Start Mike Williams, Sit Mike Davis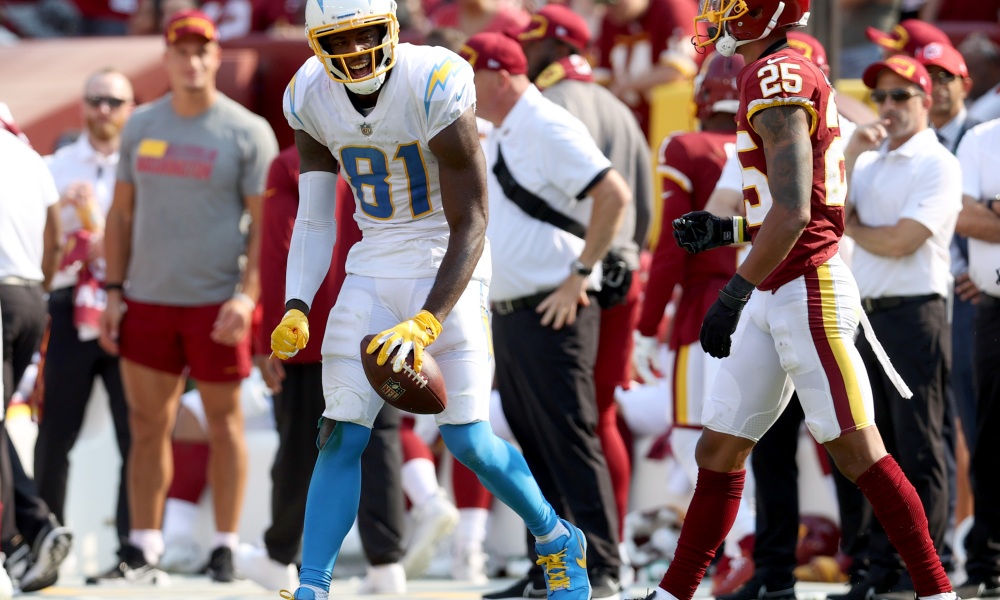 So… uhhh.. yeah. I may have missed out on a few things last week. Overall it was a solid week, about as solid as you could ask for. Week 1 is essentially looking at offseason trends, sifting through insane hype to find truth, and blindly throwing darts at a dartboard.
Hits: Antonio Brown, Tyler Higbee, Kenny Golladay
Whiffs: Joe Burrow, Raheem Mostert, D'Andre Swift, Mike Gesicki
Washes: Sam Darnold, Jonnu Smith
What separates wolves from sheep is their ability to absorb information and adjust their approach to maximize their chances for success. A vital part of that is owning your miscues and pressing on!
Week 2 has got to be better… right? Right!
QUARTERBACKS
START 'EM
Joe Burrow vs Chicago Bears
Pre-conceived notions run really deep. First off, it feels really weird recommending the Bears as a fantasy defense to exploit. Also, it feels weird recommending Burrow after how inefficient and volume-dependent he was in 2020. While still clearly shaking off the rust after recovering from his gruesome knee injury, Burrow still looked effective in Week 1.
Burrow completed 20/27 passes for 261 yards and two touchdowns. More importantly, Ja'Marr Chase and appeared to be in lockstep. That 50-yard beauty to Chase for a touchdown brought back vibes of their deadly LSU connection.
This is 🔥 pic.twitter.com/SkQ4ddEkug

— Roto Street Journal (RSJ) (@RotoStJournal) September 12, 2021
With a relatively modest over/under of 45 points and being 2.5 point underdogs to Chicago, Burrow shouldn't be scripted out of this game.
Cincinnati currently ranks 27th in pace of play, running a play every 29.87 seconds. Likely this will slowly ramp up as the Bengals continue to ease Burrow back into the offense. Seeing as the Bears just let Matthew Stafford and the Lions steamroll them in week one, scoring points should be aplenty for Burrow week two.
Honorable Mention: Matthew Stafford, Jameis Winston
SIT 'EM
Matt Ryan vs Tampa Bay
Did anyone reading this ever watch The Suite Life of Zack and Cody? It was an early-mid 2000's sitcom on Disney Channel. One of the more comical characters on that show was a kind-hearted bellhop named Esteban. His schtick on the show was making it known, very loudly, how much of a disaster a situation was.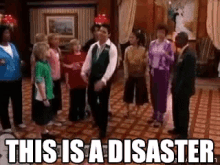 Cue Matt Ryan.
Yeah, I know. Some of you Ryan truthers out there are still defending Ryan and his terrible performance in Week 1. I get it, new coach, new system, no Julio Jones. Please keep going. You're making my point for me!
At this point in his career, Ryan is not Dak Prescott. To be frank, he was never as electric as Prescott. Save the "Prescott's overrated because of the system and those weapons" nonsense. Ryan just got caught with his pants down against what is very likely a bad Eagles team. Why would he rebound strongly against a very good Tampa Bay defense?
Ryan finished his disaster of a day with 164 yards passing while completing only 21 of his 35 passes. He didn't find the end zone, but at least the other team didn't pick him either.
Whoop…dee…doo.
The ONLY thing Ryan has going for him this week is that the Falcons are rightfully HUGE road underdogs (+12.5) against the Buccaneers. With an over/under of 52 you'd think scoring options would be abundant for the Falcons. Look a little closer.
Atlanta's implied total is 19.75 points in this contest. Ryan could play heroics and chuck the ball all over the yard for ridiculous yardage totals. This brings me back to the comparison to Prescott. Ryan is a statue, behind a pitiful offensive line, and the best defensive line in football staring you down.
Ryan's going to end up on his back more often than any of his pass-catchers wind up in the end zone.
Honorable Mention: Derek Carr, Trevor Lawrence
RUNNING BACKS
START 'EM
Melvin Gordon vs Jacksonville Jaguars
So. The Jaguars really did get blown out by the Texans. That's not something that we all collectively dreamed of. Are we sure this isn't another Mandela effect?
So Mark Ingram really did rush the ball 26 times for 85 yards and a score. Phillip Lindsay and David Johnson also managed to score touchdowns.
Well, then that means that Gordon did look spry and quick. Most importantly, he did rip off that 70-yard touchdown run against the Giants last week. Javonte Williams also looked decent in his work. With both splitting the snaps and almost splitting the workload evenly a strong case can be made for Williams to start as well.
With Gordon having more familiarity in the offense and being more utilized in the passing game (three targets vs one for Williams) consider him a safer play this week. Treat this favorable matchup against a horrible Jaguars defense as a low-risk chance to look for indicators that Williams is taking over the backfield.
Honorable Mention: Kareem Hunt, Chase Edmonds
SIT 'EM
Mike Davis vs Tampa Bay Buccaneers
Turn on the game film of the Dallas Cowboys game last week.
Focus on Ezekiel Elliott. When Elliott wasn't swallowed in the backfield immediately upon touching the ball he looked fairly good. He still managed only 39 yards on 13 touches. The Dallas Cowboys offensive line, even without Zack Martin, are leaps and bounds better than that of the Falcons. Elliott is still viewed as a top-caliber running back, unlike Davis.
Looking up at the blurb about Matt Ryan it's fairly clear that the game is going to revolve around passing the ball. While Davis primarily makes his bread catching the ball it is worth looking at how he fared against the Bucs last season as a benchmark. 44 yards on 11 touches is just not cutting it.
Davis MIGHT get enough dump-offs from Ryan to salvage a potential flex-worthy performance. That raises the question: don't you have anyone better to play at flex?
Honorable Mention: Saquon Barkley, James Robinson
WIDE RECEIVERS
START 'EM
Mike Williams vs Dallas Cowboys
I'm not exactly going out on a limb here by recommending a start against the Cowboys. However, with Williams' track record, I'm not exactly playing with house money either. While the Cowboys' defensive deficiencies appear to be exaggerated slightly by the shootout against Tom Brady last week, Dallas did allow 8.3 fantasy points more than league average to WRs last week.
Trevon Diggs should see a lot of Keenan Allen most of the day. Otherwise, Dallas might get completely scorched as Allen drops 150 and two touchdowns. So that leaves the mammoth of a man, Williams, paired up against either Jourdan Lewis or Anthony Brown.
Last week Chris Godwin and Antonio Brown were able to have field days against the Cowboys' secondary, combining for 14 catches yielding 226 yards and two touchdowns. Williams was the apple of Justin Herbert's eye week one, drawing 12 targets. Aside from injury, there's no reason Williams shouldn't ball out against the Cowboys. So, you know, keep your lucky rabbit's foot and four-leaf clovers close at hand.
Honorable Mention: Jakobi Meyers, Tee Higgins
SIT 'EM
Corey Davis vs New England Patriots
This one really hurts my soul. Last week, Davis balled out! Davis caught five of his seven targets for 97 yards and two touchdowns. His preseason chemistry with Zach Wilson carried over. Davis should still be Wilson's primary target this next week. So why am I recommending Davis as a sit?
New England took Miami's passing game completely out of the picture last week. Tua Tagovailoa has much better weapons and is a more polished quarterback than Wilson, who just had his first start last week. After the Jets lost Mechi Becton last week to injury, Wilson had almost no time to throw and found the turf early and often.
New England's pass rush and linebacker play resulted in them giving up 7.1 points below league average to the WR position in Week 1. While Davis should still be the first read for Wilson, how much time is he going to have to get him the ball? With the return of Jamison Crowder, does this muddy the waters even more for Davis this week?
Unless Davis is an absolute need this week, I'd recommend searching for a flex option with more upside this week.
Honorable Mention: Julio Jones, Will Fuller
TIGHT END STREAMERS
Jared Cook vs Dallas Cowboys
Tyler Higbee vs Chicago Bears
Cole Kmet vs Los Angeles Rams