Player Stock Ticker
Kenneth Gainwell is a Fantasy Week 2 Waiver Wire Priority Stash as the Eagles' Pass-Catching RB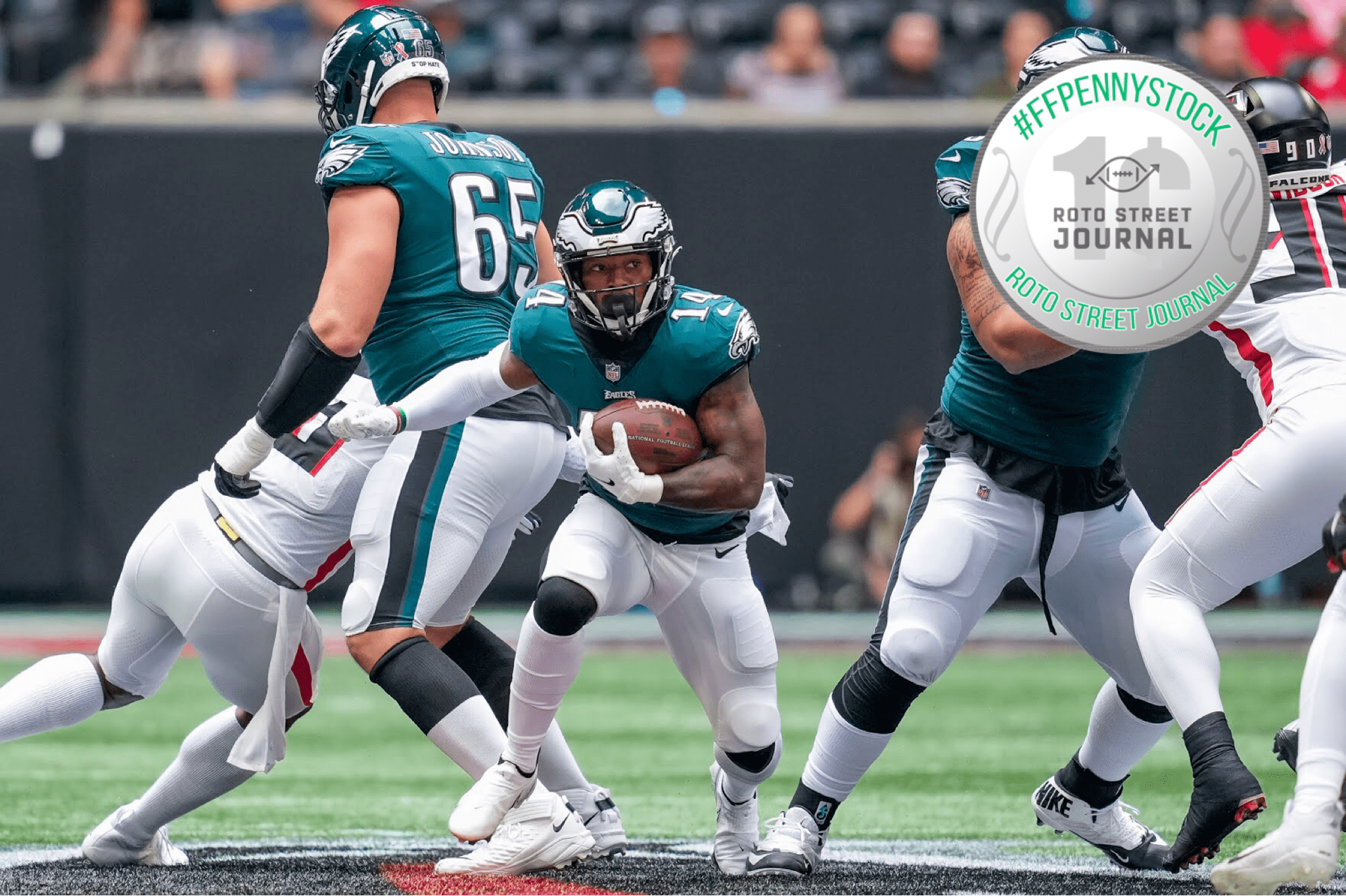 We all thought Boston Scott would be Miles Sanders' primary backup, but it was rookie RB Kenneth Gainwell who owned two-minute and some third-down duties. The rookie with the silky smooth mitts played 25 of the team's 71 offensive snaps (35 percent), which ranked second behind Sanders' 47 snaps and Scott's surprising goose egg. Gainwell saw nine rush attempts, three targets, a red zone carry (touchdown), and only had seven fewer touches than Sanders.
"He's able to do it," Sanders said of Gainwell. "Everybody in our room, between me, him and Boston (Scott) are able to do anything. Routes coming out the backfield, in the slot, we're all capable of doing it. He just showed the most efficient way of doing it in practice.
"That's just easy to him. Like I said, he has the best hands in our RB room, to me, in my opinion. That's his thing — 2-minute drill. That's it."
Although 12 of his 25 snaps came on the team's critical two-minute drive before the half that extended the lead to nine points, it's clear Gainwell has the advantage over Scott — for now. It's always tough to figure out a team's running back committee, but the rookie is a premium Week 2 Waiver Wire stash who could provide standalone RB2 value if Sanders were to get injured.
Kenneth Gainwell with his first NFL TD!

Eagles now have 158 rushing yards
pic.twitter.com/Yf60T82zuB

— John Clark (@JClarkNBCS) September 12, 2021
To gain meaningful snaps, Gainwell had to improve his pass protection, head coach Nick Siriani said. He did just that to jump the reliable Boston Scott on the depth chart.
"So we had to feel comfortable that he was a complete player there before we put him out there," Siriani noted. "Does he still have things to work on? Absolutely. He's going to be the first to tell you he has to work on some things. But he wants some back that he had yesterday, but he had a couple of big-time plays in protection, as well.
"And so that's what he had to show to earn his right out there. And we felt like he did that. And you can see he made a couple of plays for us in that two-minute drive yesterday."
Gainwell jumped up to RB42 (+12 vs ECR) on The Wolf's Rest of Season Fantasy Football Rankings & Big Board.