Player Stock Ticker
Jerry Jeudy 2021 Fantasy Outlook Soars After Broncos Name Teddy Bridgewater QB1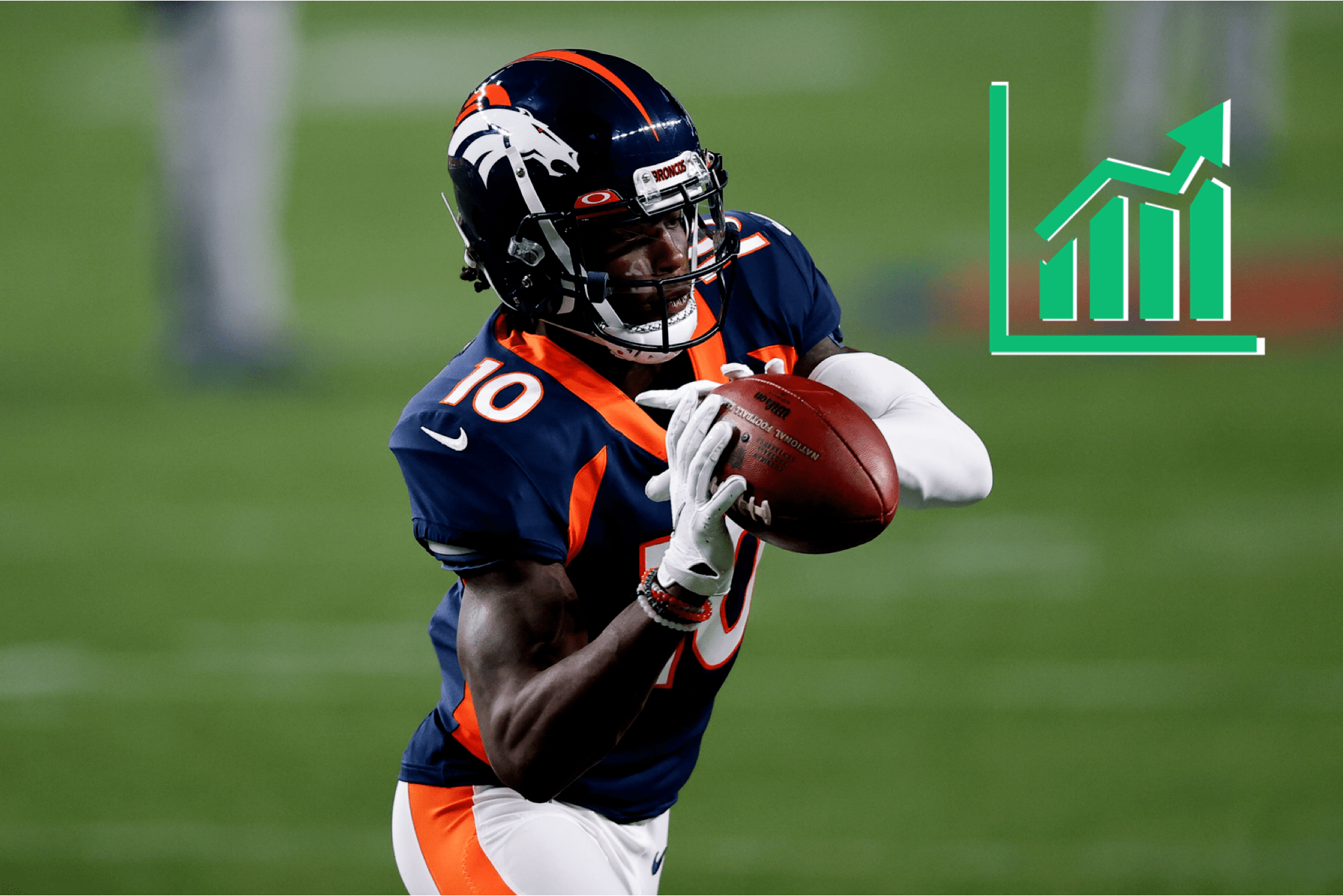 Fantasy players. Come here. Yes, you in the back. Can you keep a secret?
*Whispers* There's a second-year breakout WR flying completely under the radar.
Whether it is hype around his fellow receivers or arguing over who his quarterback will be in 2021, Jerry Jeudy is getting no love. Despite being strapped by Drew Lock's horrendous quarterback play last year, Jeudy still put up high-quality rookie numbers.
Due to Lock's inconsistencies, John Elway brought in Teddy Bridgewater to compete with Lock for the starting job. After a crisp training camp and preseason, Bridgewater was tabbed as the guy to lead the offense.
Is Teddy going to be the QB to bridge Jeudy's play to smoother waters? Or is he a lock to be replaced midseason?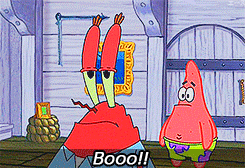 WHAT COULD HAVE BEEN IN 2020
Last season, Jeudy had everything laid out for him to put up monster fantasy numbers as a rookie. Jeudy was targeted 113 times last season but caught a disappointing 52 of them for 856 yards and three touchdowns.
2020 also saw Jeudy ranked sixth in the league in air yards (1,536) and second in unrealized air yards (965). At Alabama Jeudy was consistently a reliable wide receiver. Jeudy finished tied for second in the league in drops (9) with fellow rookie CeeDee Lamb and just one drop behind Diontae Johnson (10).
According to Pro Football Focus, Jeudy was the unluckiest receiver in the league. He had the most uncatchable targets (26) and the highest percentage of targets incomplete because of his quarterback (24%). Ian Hartitz noted that Jeudy paced the NFL in uncatchable deep balls (47%) and was second in uncatchable end zone targets (5).
Hartitz put it best when he said with even semi-catchable targets Jeudy "did nothing other than ball the hell out."
FANTASY BOOST WITH BRIDGEWATER?
There's a career-long narrative circling Bridgewater that he cannot throw the deep ball. That's just not the case.
Since starting a few games in place of an injured Drew Brees in 2019, Bridgewater has been very effective in throwing the ball deep.
Since 2019, Teddy Bridgewater ranks first in yards per attempt (18.7), first in completion percentage (47%) and third in passer rating (121.5) on pass attempts 25-plus air yards.

He has almost twice as many completions (22) than Drew Lock (13) with fewer attempts (51 vs 47) pic.twitter.com/7Yi7GAlGjf

— Andrew Erickson™ (@AndrewErickson_) July 21, 2021
Bridgewater doesn't uncork it deep very often, but when he does, he's effective. In fact, Bridgewater's career yards per attempt (7.3) is higher than Lock's YPA of 6.6.
Last year, Denver QB casserole of Lock, Jeff Driskel, Brett Rypien, and Kendall Hilton combined for a 68.8% catchable target rate — the lowest in the league. Bridgewater, however, represents a clear upgrade in terms of accuracy.
Neither quarterback really will chuck it across the yard. In fact, Jeudy will likely do most of his damage in the short to intermediate range, which plays right into Bridgewater's wheelhouse. Last season, Jeudy abused opposing corners off the line of scrimmage and posted an 87.3% success rate on slant routes.
Jerry Jeudy posted a 75% success rate vs. man coverage in #ReceptionPerception. That was 3rd best among rookies last year and falls at the 87th percentile in RP history. https://t.co/bnSlIKZR1S pic.twitter.com/0hpi5dGQca

— Matt Harmon (@MattHarmon_BYB) August 25, 2021
What made Jeudy such a highly coveted prospect was his pristine route running. According to NFL's Next Gen Stats, Jeudy created 2.7 yards of separation per target. By the end of the year, looking at his reception perception profile, Jeudy has a legitimate claim to be one of the top route runners in the game.
SUMMARY
Last season, despite having pedestrian stats and horrible TD production, Bridgewater sustained three top-25 fantasy WRs with the Panthers. With a mouth-watering tray of receiving ingredients, this could be a potentially delicious aerial pie. Jeudy will have the return of Courtland Sutton as well as KJ Hamler, Noah Fant, and the running back duo of Melvin Gordon and Javonte Williams.
Two quarterbacks supported three top-25 fantasy WRs last season:

1. Steelers QB Ben Roethlisberger
2. New Broncos starting QB Teddy Bridgewater

— Mike Clay (@MikeClayNFL) August 25, 2021
Despite being a bottom third passing attack last season, the Broncos project to be a much-improved offense. Scoring opportunities should be abundant and Jeudy's skillset projects him to be the alpha target in this offense. The Wolf currently ranks Jeudy WR24 (+5 vs ECR) on his 2021 Fantasy Rankings, making him a bargain at his current ADP.