JK Dobbins will have an expanded role in his second season, which will result in rock-solid fantasy RB2 production with the potential of an RB1 season. However, for Dobbins to hit his fantasy ceiling, he will need to further develop his role as a pass-catcher in the Ravens offense.
Luckily for fantasy owners, John Harbaugh and the rest of the staff are working with Dobbins to improve that part of his game, which would ultimately boost his 2021 fantasy outlook.
"He's made strides. It's been one of the main points of emphasis, to involve our running backs in the passing game more going forward here in this offseason," Harbaugh said about Dobbins.
Dobbins proved he was a reliable pass-catcher at Ohio State, where he eclipsed 22 receptions in each of his three seasons. Nevertheless, drops sometimes plagued him in college, highlighted by a critical game-sealing drop on a would-be walk-in touchdown against Clemson in the 2020 College Football Playoff.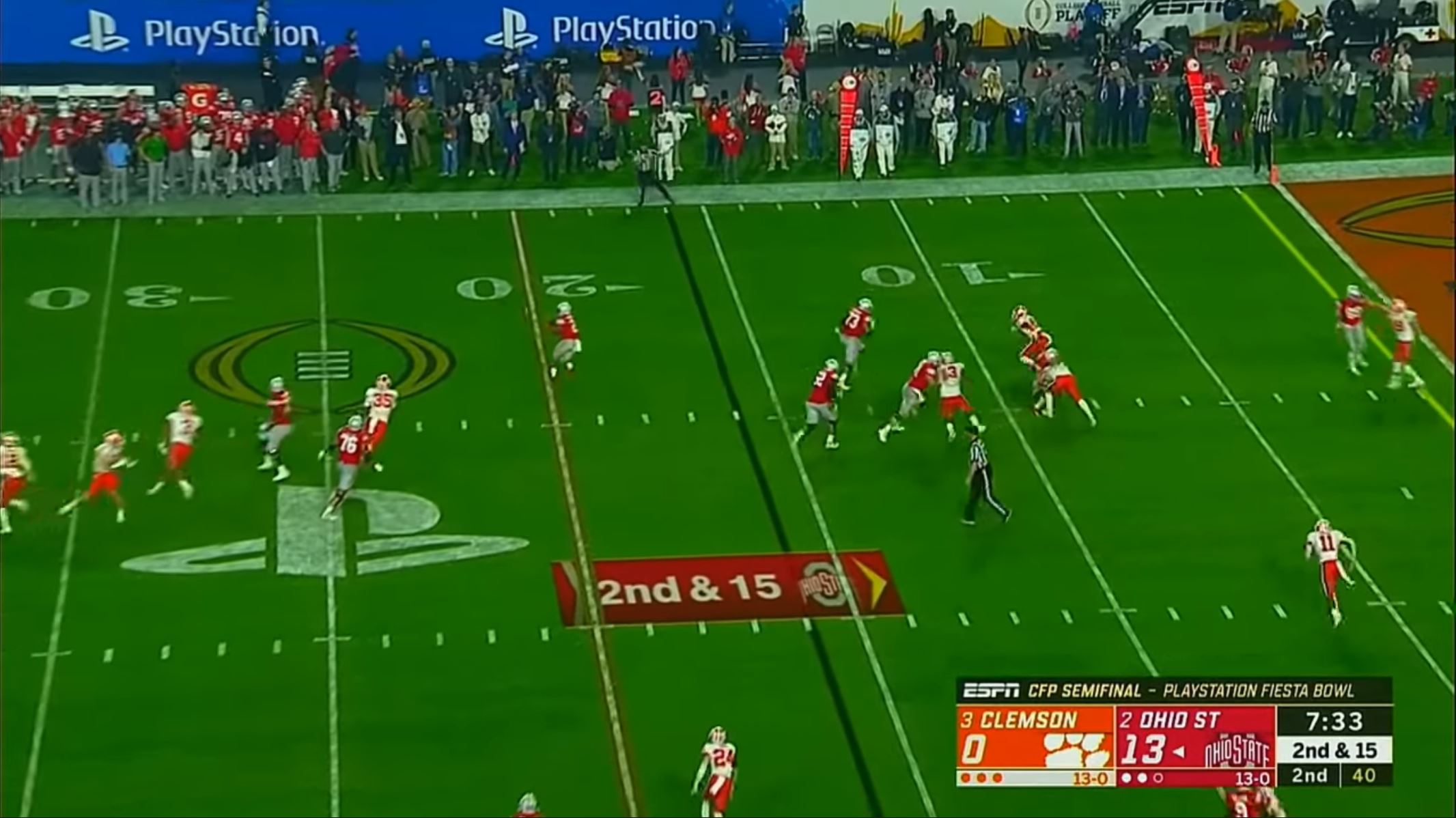 After snagging 18 of his 24 targets as a rookie, Jeff Zrebiec of The Athletic said Dobbins dropped a pass in this year's first open OTA but he did not drop another for the remainder of OTAs.
"J.K. [Dobbins] is obviously going to be a focal point of that and of course, Justice [Hill], and Gus [Edwards] does what he does in the passing game," Harbaugh continued. "I think J.K. and Justice specifically, that's what they should be really good at. That should be a big part of their tool kit. So, they've both done a great job. You mentioned J.K., he had some catches today out there. So, yes – that's something we want to emphasize and continue to improve at."
As noted, Harbaugh said Gus Edwards and Justice Hill could also make a passing game impact, but he's more focused on Dobbins' and Hill's potential on third down, with the former being 100x more critical to fantasy football.
As seen below, it appears Dobbins' hard work in that area has already paid off.
"Shoot, it didn't surprise me," Dobbins said about the viral catch photo. "I've been doing that. I can catch the ball a little bit. I know I had a few mistakes last year, but this year, I've been working on eliminating those mistakes, even the little mistakes. I'm perfecting my craft and making sure I'm ready at all times to catch the ball, do all that stuff. So, it'll be great this year."
SHEESH @Jkdobbins22 pic.twitter.com/VGnzYKFCtX

— Baltimore Ravens (@Ravens) June 8, 2021
Although Lamar Jackson has never been known to check down (only 4.6 percent of his pass attempts between 2018-2019), Dobbins could demonstrate his improvement to Greg Roman, which should result in an increased number of designed passing plays to the running back.
The passing game, in general, should take a step forward after the Ravens added Rashod Bateman and Sammy Watkins on the perimeter. Now, the coaching staff is attempting to make Jackson's life easier by getting the running backs, aka Dobbins, involved in the passing game.
If Dobbins could even hit 35 or 40 receptions, he has a legitimate shot of hitting his RB1 ceiling.
Right now, The Wolf has Dobbins just outside RB1 territory at RB16 on his 2021 Fantasy Football Rankings & Big Board, while the Gus Bus is parked at RB39.