Player Stock Ticker
2020 Daily Fantasy Football: DraftKings NFL Week 15 Picks, Sleepers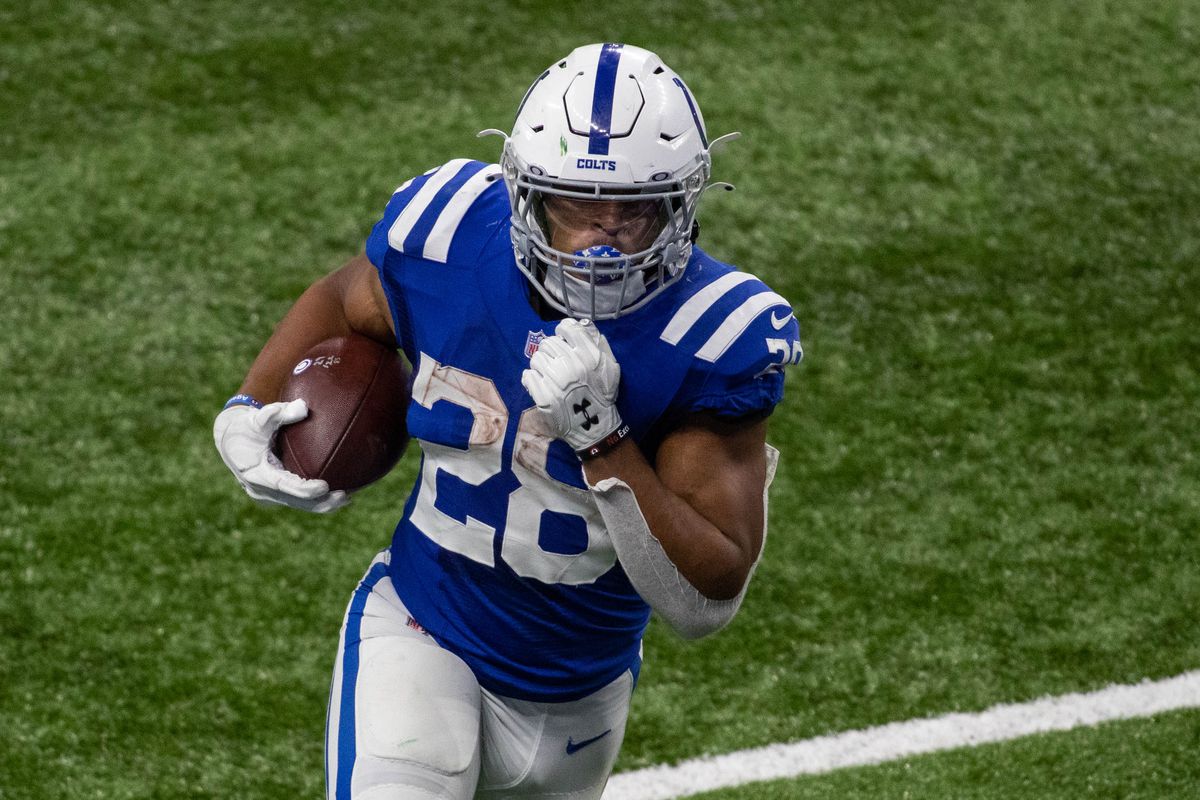 With the return of Saturday Football, our Main Slate has been reduced to just 11 games this week. With fewer options, there's more analysis to do in order to find our best plays for the week. With Week 14's solid performance, we're riding the hot hand and looking to carry that momentum into this Sunday.
Make sure to tune into The Fantasy Tailgate every Sunday at 11 AM EST for last-minute advice as a lot happens between writing this now and Sunday morning.
Anyways, onto the DraftKings NFL Week 15 Picks, Sleepers.
Let's ride.
QUARTERBACKS
Lamar Jackson ($7,500)

We got vintage 2019 MVP Lamar last week against the Browns to the tune of 37 DK points. He broke 100 rushing yards for the first time since Week 6 and really put on a show. This week the Ravens face Jacksonville who has been one of the worst defenses in the league this year. I don't see Baltimore slowing down anytime soon, meaning another big time performance from Lamar and the Ravens' offense.

Tom Brady ($6,600)

TB12 has had some up and down performances this season in Tampa Bay. After a quiet showing against Minnesota, a trip to the dome spells nicely for a bounce-back spot. The Bucs are likely without Ronald Jones (COVID-19) this game, potentially shifting their offense to a more pass-heavy scheme after Brady's season-low 23 attempts in Week 14. He has the weapons to exploit a weaker Falcons secondary.

Taysom Hill ($6,000)

In his four starts this season, Hill has a low DK total of 18.52 fantasy points. He's gotten away from his rushing touchdowns over the last two games but has shown improvement in the passing department. With the Chiefs on tap, we might see him revert back to that running weapon, where Kansas City has struggled to defend the run. Nonetheless, he's still a dual-threat weapon in what should be one of the higher-scoring games on this slate. This is a decent price drop from his last three contests.

Nick Mullens ($5,100)

You wanna get weird? Let's get weird! Aside from how bizarre this tweet/stat is, Mullens has played decently well since taking over the reins from Garoppolo, despite only scoring over 20 DK points just twice. This matchup with Dallas could push Mullens toward his third outing with how bad their defense has looked this year. With pricing this low, it doesn't take that many points for Mullens to reach his value against a struggling team.
RUNNING BACKS
Derrick Henry ($9,500)

Henry went absolutely off last week, which scares me a bit this week but once again, everything lines up perfectly for him. The Titans are a home favorite against a struggling Lions team that now might be without Stafford, tilting the game script even more in Henry's favor. Henry also has a long shot to reach 2,000 yards on the season which I could see the Titans pushing him to get, and now Vegas sharps have started piling on Henry to win MVP odds. Just feed the beast and let him rip like he always does in December.

Alvin Kamara ($7,400)

Kamara hasn't been a popular play with the shift to Taysom Hill at QB, but he finally saw his reception numbers go back up, with 7 catches on 10 targets last week. As we mentioned with Hill above, the Chiefs can be beaten on the ground and Kamara is easily the best weapon on the Saints roster. As long as his receiving numbers stay up like they did last week, Kamara could be a great pivot play with huge upside.

Jonathan Taylor ($7,200)

Few RBs have been playing better than Jonathan Taylor over the last few weeks. Some people (Roto Street Duck) might argue nobody is playing better. He's gone full workhorse mode with 55 carries over the last three games while catching anywhere from 2-4 balls each game. He's running great, and now gets a home matchup with the hideous Texans defense that's been gashed on the ground. Smash spot for Taylor here.

Cam Akers ($6,600)

I waited all season for this breakout and it's finally here. Akers has become the bell-cow in McVay's offense, scoring double digits in three straight games. He ran wild over the Patriots last week and now faces the Jets at home in what should be an easy win for the Rams. Just wait until they start throwing him the ball more. Can't wait.

JK Dobbins ($5,900)

Here's another guy that's been stuck in a committee for too long. He played 62% of the snaps last week which is a great sign moving forward, but the volume still needs to be higher. Dobbins has scored in three straight and now gets the terrible Jags defense at home. With increased usage and a fantastic matchup, it will be hard not to play the dynamic Dobbins this week.

Jeff Wilson ($5,100)

Wilson split snaps with Raheem Mostert last week, but Mostert is in serious doubt to play this week dealing with another ankle injury. With Mostert likely out, Wilson would assume workhorse duties against the Cowboys defense. As we know, the Cowboys have been AWFUL defending the run which happens to be the strength of these hard-nosed 49er teams. The last time Wilson was a feature back, he was bulldozing the Patriots on his way to 112 yards and 3 scores.

Leonard Fournette ($4,500) / LeSean McCoy ($4,000)

The Bucs have placed Ronald Jones on the COVID list this week, meaning one of these guys will assume the starting gig. Fournette was a healthy scratch last week, allowing McCoy to be the backup. While there hasn't been any news on who the guy will be, whoever it is will immediately be in play for their low 4k price tag against the Falcons.
WIDE RECEIVERS
Calvin Ridley ($8,200)

With Julio listed as "week-to-week" it seems he's unlikely to play this week against the Bucs. Ridley has thrived in games where Julio is inactive, becoming the target hog of Atlanta's offense. He hasn't consistently been hitting the 20 point range, but Ridley's floor is super high and the increased targets this week should help. Russell Gage ($4,700) also makes for a nice play in Atlanta's pass-happy offense.

AJ Brown ($7,600)

After a disappointing game in the Titans' high-scoring affair in Cleveland, AJ Brown responded nicely against the Jags, highlighted by a spectacular one-handed touchdown catch. Brown has been unreal for Tennessee's offense and now faces a suspect Lions defense to exploit.

Brandon Aiyuk ($6,300)

Few WRs have been as consistent as Brandon Aiyuk has been over the last few months. Since Week 7 he's scored over 20 points in every game he's played after becoming the target hog in the offense. Although it's certainly helped him that all the other pass-catching weapons have been hurt. Aiyuk remains the lone perimeter weapon facing a Cowboys defense that's allowed the 2nd most points to fantasy receivers.

TY Hilton ($5,500)

It must have been delayed, but TY Hilton's inspirational message from grandma finally worked. He's scored 4 touchdowns in his last three games and is scorching hot at the moment. Hilton also lives to murder the Houston Texans defense, so I LOVE the matchup he's got at home. The Texans have been so bad, and Indy is still fighting for playoff seeding.

Chad Hansen ($4,200)

Deshaun Watson has appeared to have found a new receiving option in Chad Hansen over the last two games. 12 catches on 14 targets for 157 yards is solid production from a guy nobody has likely heard of. The likely return of Brandin Cooks might take some work away from Hansen, but the offense is still looking to replace the lost production from Fuller and Stills. The Colts defense also hasn't been as stingy as they were to begin the season.

Lynn Bowden ($3,600)

Normally I would avoid consideration for a receiver paired with a rookie QB facing Bill Belichick, as it generally doesn't go well for the rookie (see, Justin Herbert). However, in Bowden's, he's all they really have left with the injuries to DeVante Parker, Mike Gesicki, and Jakeem Grant last week. As a result, Bowden stepped up with a 7-82 line on 9 targets. The RB/WR hybrid can be used all over the field for Miami.
TIGHT ENDS
Travis Kelce ($8,000)

Kelce currently leads the NFL in receiving yards. Mahomes definitely wants to have him hold that title at the end of the year and win Offensive Player of the Year, so expect Kelce to keep up his absurd pace right now. The Saints have plenty of talented corners on their roster who will be busy chasing after the speedsters on the outside while Kelce wreaks havoc over the middle.

Logan Thomas ($4,000)

Logan Thomas has finally made the jump within Washington's offense into a bigger role for the passing game. Alex Smith seems unlikely to go for Week 15, meaning Dwayne Haskins is back under center, which could be a good thing for this offense. Haskins has the ability to move the ball downfield, but the more he can work the ball to McLaurin and Thomas, the better off this team will be. Seattle has improved their defense recently compared to the beginning of the year, but it's still not that great.

Cole Kmet ($3,000)

Kemet has been peppered with seven targets in back to back games now after getting the starting nod over Jimmy Graham. Old man Graham still managed to vulture a red zone touchdown which was tilting and Kmet could have had a touchdown of his own if Trubisky had made a better throw. Regardless, he's been used much more in the Bears offense and is trending up while still having a low price tag.
DST
Los Angeles Rams ($4,500)

The Rams and their stout defense led by Aaron Donald face the Jets at home. The price tag is crazy high, but it makes sense given the matchup.

Miami Dolphins ($3,700)

The Patriots offense looked atrocious against the Rams last week and Miami has boasted one of the better defenses this season. With all the sacks and turnovers from Cam Newton recently, Miami is hungry to clinch a playoff spot and knock their divisional rival out of contention. Maybe Stidham makes an appearance, he's a guy that'll also turn it over.

Tampa Bay Buccaneers ($3,000)

While Calvin Ridley generally does well in the absence of Julio Jones, the same cannot be said for Matt Ryan. He's struggled when one of the two sits, and Ryan has been in a funk over the last month and turning the ball over more often.

Washington Football Team ($2,600)

Here's a value play at the defensive spot in what seems like a very questionable spot. Yes, the Seahawks passing game is very scary, but Washington has been on fire defensively and looks like they could definitely give Seattle some fits. That front seven is scary good, and Washington has been able to limit the opposing passing games to very low numbers.