Player Stock Ticker
Salvon Ahmed Fantasy Outlook: Waiver Wire Priority as Dolphins RB1, Upcoming Soft Schedule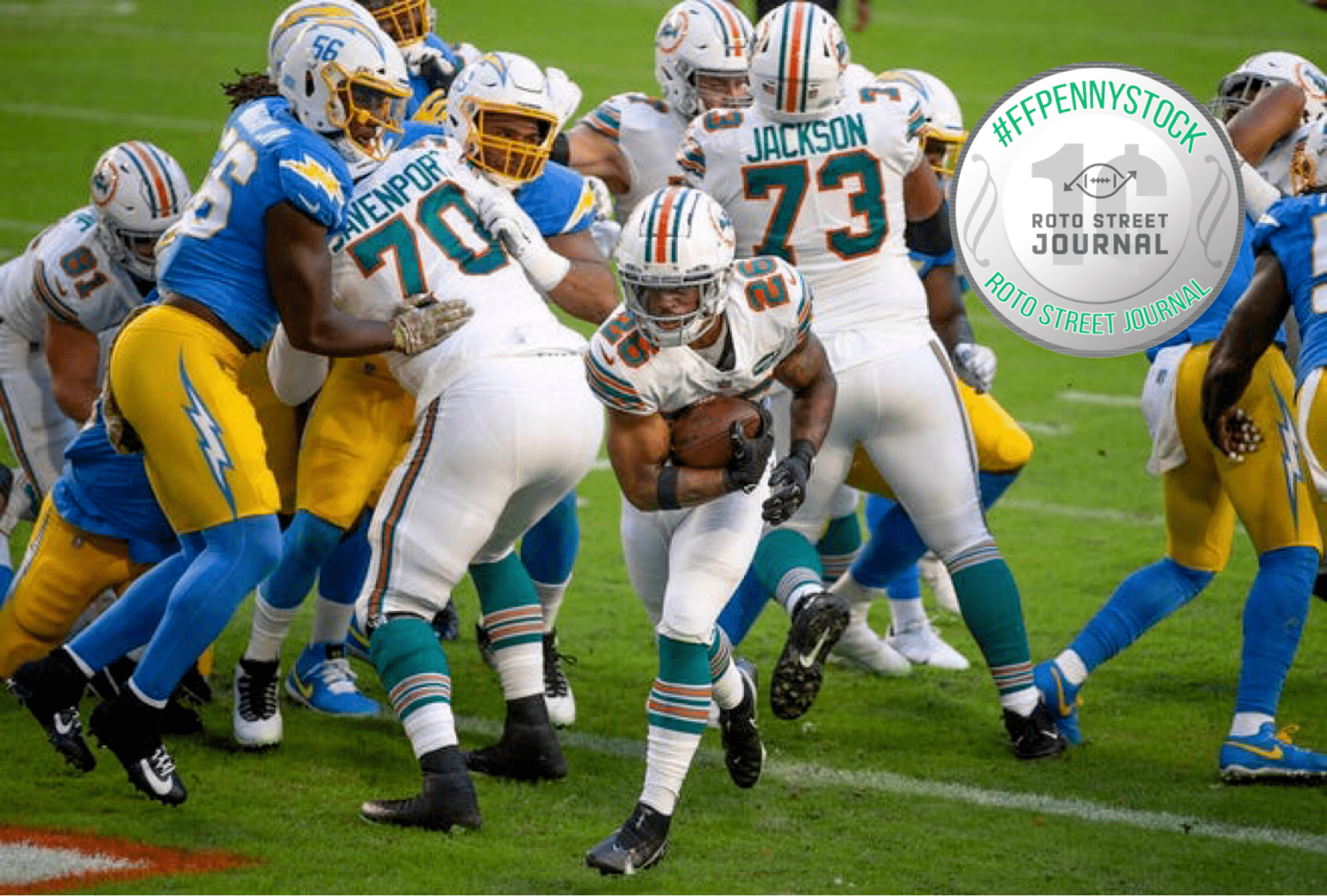 Following the Myles Gaskin injury and subsequent Jordan "The Plodder" Howard release, something called Salvon Ahmed crawled up from the fantasy swamp and dove into the Dolphins' lead running back role.
In a surprising turn of events, the undrafted rookie racked up 85 yards on 21 carries against the Chargers. This accounted for a whopping 84% of the Dolphins carries and 76.6% of the team's rushing yards, all while Ahmed logged 44-of-58 snaps (75%). Meanwhile, newly-acquired DeAndre Washington was next up with a whopping two touches.
In short, this is Ahmed's backfield until further notice. Essentially, until whenever Gaskin, Ahmed's former college teammate at Washington, returns. This makes Ahmed a Week 11 Waiver Wire priority add and a potential stretch run hero until the former returns.
With Ahmed battling DeAndre Washington and Patrick Laird for RB1 supremacy, Dolphins' HC Brian Flores said Ahmed earned the starting role after performing admirably in practice.
"The way you perform in practice will go a long way with how much playing time you get," Flores said. "It's not like we walked in Wednesday and said It's yours. He practiced well Wednesday, Thursday, Friday. We talked to all the backs — everyone at every position — and said, 'hey, this is what the plan is.'"
The rookie formed a 1-2 duo with Gaskin as a member of the Washington Huskies, and even though he was known as the fastest player at UW and one of the fastest in the PAC12, he had a very disappointing NFL Combine, where he clocked in at pedestrian 4.62 in the 40-yard dash. Due to this disappointing combine, he went undrafted.
Although he's bounced in between the Dolphins' scout team and active roster, the Dolphins elevated him to the active roster because of his rushing style that reminded his coaches of Frank Gore.
While he only has two games under his belt, Ahmed looked much faster than his 40-yard time and made quick decisions with the ball in his hands.
"We just treated it like a regular week. That's what it is. It's another game for us and just be ready for anything, and that's how we attack every week, just being ready," Ahmed said after Week 10. "I knew what I'd been coached to do this whole week."
Expect Ahmed to make his Rest of Season Big Board debut this week as one of the top Week 11 Waiver Wire adds.