Player Stock Ticker
NFL Week 9 Player Prop Bets to Hammer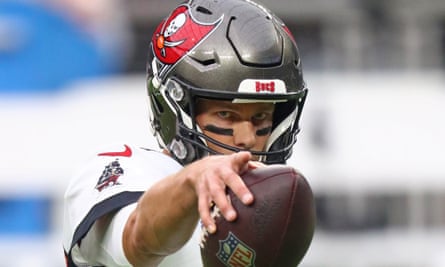 The NFL trade deadline has come and gone and we are on to Week 9. It's sad to say, but we are more than halfway through the 2020 NFL season. While some of you may already be out of contention in your hometown fantasy league, there's no reason you can't turn elsewhere to make back your money. Whether that's Daily Fantasy Football with Kendall and Tino, or here with me, Dom. I've got three player props that you don't want to miss out on! I'm practically giving away free money!
Without further ado, here are my player props for Week 9.
1. Stefon Diggs Over 75.5 Receiving Yards
There's a lot of great matchups in the early timeslot on Sunday, but there's no need to overthink this one. The play is simple—Stefon Diggs over 75.5 receiving yards(-134). The Bills have certainly cooled off a bit, going just 2-2 after their 4-0 start. However, Stefon Diggs remains Josh Allen's primary target downfield leading the team in targets with 79 through eight games. For context, Cole Beasley is second in targets with just 51. Diggs is averaging 86.9 receiving yards per game this year and has surpassed 76 receiving yards in all but three games.
If you didn't already love this total, the Bills are facing off against a Seattle Seahawks defense that has given up a league-worst, 358.7 passing yards per game this year. Allen and Diggs are going to have a field day against this Seattle secondary, so I will be absolutely HAMMERING the over on this pick. If you're not convinced yet because I'm the new guy, that's fair. I will say this, Wolf has Stefon Diggs as WR3 this week given the soft matchup vs Seattle.
2. Justin Herbert Over 270.5 Passing Yards
With only three games to pick from in the afternoon window, I'm going to roll with Justin Herbert going over 270.5 passing yards(-115) as he takes on the Las Vegas Raiders. Since taking over for Tyrod Taylor in Week 2, Justin Herbert has shown that he can hang with the best of the best as he's faced off against some of the game's all-time greats in Tom Brady, Drew Brees, and Patrick Mahomes. Despite the fact that the Chargers have won only one game since Herbert took the reins, the rookie QB has been slinging the ball. In the first 6 NFL games of his career, Herbert is averaging 303.3 passing yards per game after throwing for 311, 330, 290, 264, 347, and 278 yards.
The Raiders' pass defense has been better than in years past; but, that's not really saying much as they still give up a whopping 260.7 passing yards per game. This season the Raiders have allowed Teddy Bridgewater to throw for 269 yards, Drew Brees for 312 yards, Josh Allen for 288 yards, Patrick Mahomes for 340 yards, and  Tom Brady for 369 yards. As a Raider fan, it pains me to make this pick, but that's how I know it's the right play. This week, Wolf has Herbert as QB7 as he's facing a Raider defense that has no pass-rush whatsoever. Look for Herbert to light up the box score and blow by that passing yards total easily as the Raiders will let him sit in the pocket all day long.
3. Tom Brady Over 2.5 Touchdown Passes
We're going to finish off a great Sunday slate with an NFC South showdown as the New Orleans Saints (5-2) visit the Tampa Bay Buccaneers (6-2). There's a lot of different ways we could go here with such a star-studded Sunday Night Football game as Michael Thomas, Antonio Brown, and Chris Godwin are all expected to return. But when it came down to it, my favorite bet for SNF is for Tom Brady to throw for over 2.5 TDs (+135). Wolf has the 43 year old Brady as QB8 this week as he takes on a New Orleans defense that has given up 28.1 points per game this year. On top of the 28.1 ppg that the Saints' defense has given up, they've also allowed the second-most passing TDs in the league this year with 19. The Atlanta Falcons are the only team that has given up more with 20.
When these two teams met in Week 1, Brady was making his debut with the Buccaneers and looked visibly uncomfortable as he threw two interceptions. Since that Week 1 matchup, he's thrown 18 touchdowns to just two interceptions, including connecting with his old pal Rob Gronkowski for a TD in each of the last three games. It's safe to say that Brady and the Buccaneers offense are becoming a well-oiled machine as they are averaging 30.9 points per game. I absolutely love the value we're getting here at (+135) and I will definitely be throwing two units down on it.
You can find all these odds at DraftKings Sportsbook. Good luck everybody! Let's win some money! And, of course, bet responsibly.