Player Stock Ticker
Rob Gronkowski Comes Out of Retirement, Traded to Buccaneers Fantasy Factory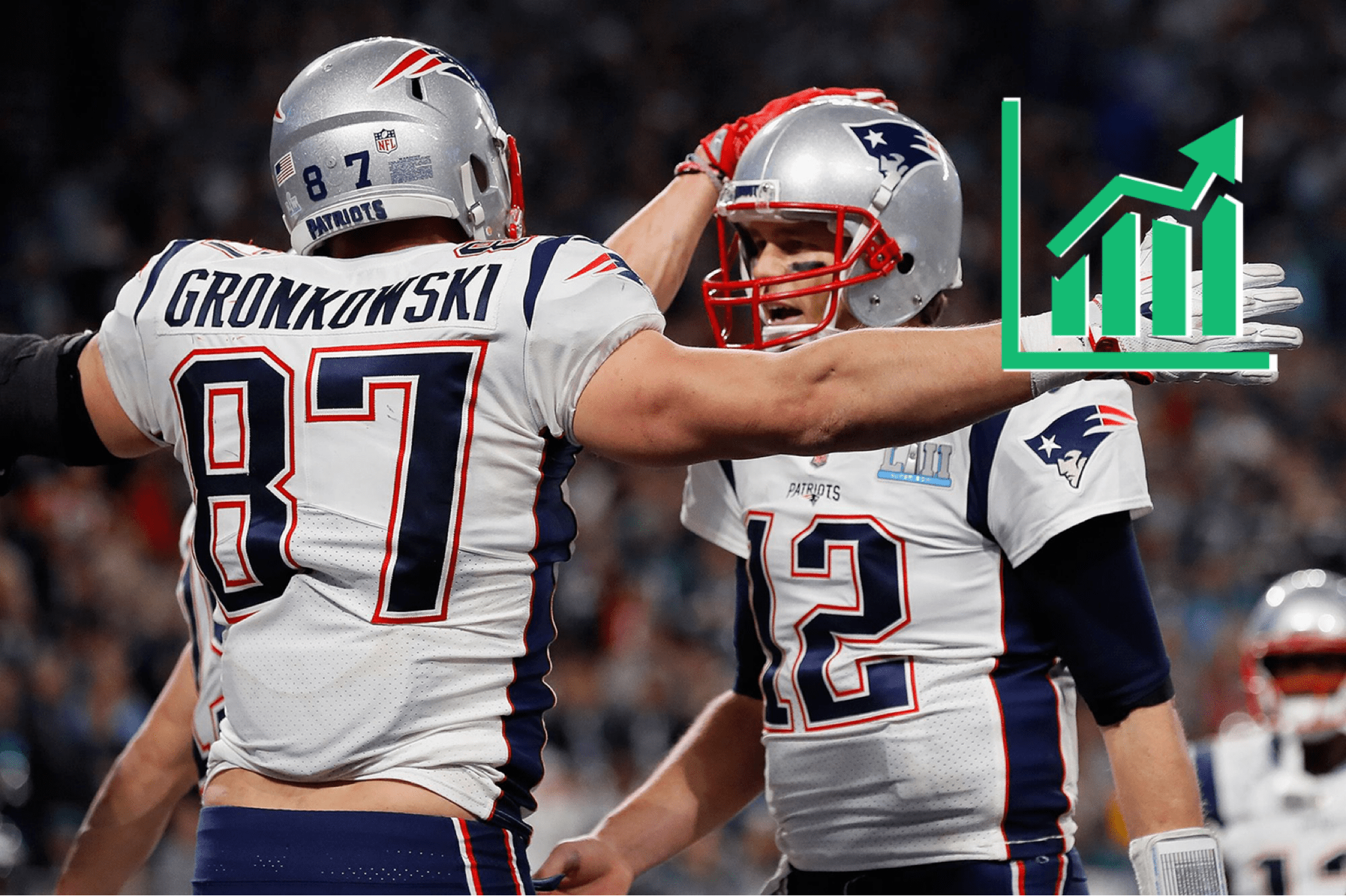 Barstool's Leroy Insider (PFT Commenter) told us a few weeks ago that there was a legitimate possibility of Rob Gronkowski coming out of retirement to join Tom Brady in Tampa Bay. Then, Ian Rapoport took the news right from the ole good boy and announced that the Patriots were indeed in talks to ship the future Hall of Fame tight end to the Bucs. After the dust settled, the Buccaneers added Gronkowski to their potent offense for a measly fourth round pick. 
Hearing a wild rumor that has serious legs. Rob Gronkowski is strongly considering returning to the NFL to play for the Tampa Bay Buccaneers with his old teammate Tom Brady. Has been training in Florida in addition to Wrestlemania. Please credit Leroy woof woof

— NFL Insider Leroy (@LeroyInsider) April 8, 2020
From Gronkowski's fantasy perspective, Leroy, who happens to be well connected to Gronk, says Arians sees Gronk's year-long weight loss as a potential asset to his playing style. He also says that Arians could envision him working out of the slot and out-wide as more of a hybrid, move tight end, rather than the traditional tight end role he played in New England.
Here's another little nugget for #RatSheet, Arians sees Gronks weight loss not as a hindrance but as a possible asset. Could envision him working out of a slot/split-end/wide-out hybrid and occasionally blocking on certain situations woof woof awoo credit me bitch

— NFL Insider Leroy (@LeroyInsider) April 21, 2020
This new style will limit the hits he takes throughout the season, thus, prolonging his career. Mix that in with the year off he took to retool his body, and Tom Brady is looking at a perimeter of Gronk, Mike Evans, and Chris Godwin.
Gronk may not even have to attend tight end meetings with OJ Howard and Cameron Brate if Leroy's report is once again accurate — which makes perfect sense if you think about it.
Overall, Gronkowski's target share will be down compared to what he was used to in New England due to an absurd amount of surrounding talent. However, he'll be in a loose environment with a much needed change of scenery where he should thrive with Arians calling the shots.
The touchdown upside will be high due to his past experience with Brady and defenses being unable to keep their eyes on everyone at once. Even though the targets will be down, he will be used more like a big slot receiver and should feel fresh throughout the season.
It'll come down to the quality of looks compared to the quantity of looks for his fantasy success.
Prior to the acquisition, The Wolf said that Brady had "Top 5 Fantasy Upside" with the Buccaneers, and he'll likely update that article in the near future. Does Brady now have top three fantasy upside? The sky is the limit for Bruce Arians' fantasy factory down in Tampa.