Player Stock Ticker
Roto Street Joe's Fantasy Football Waiver Wire Sneaky Stashes for Week 11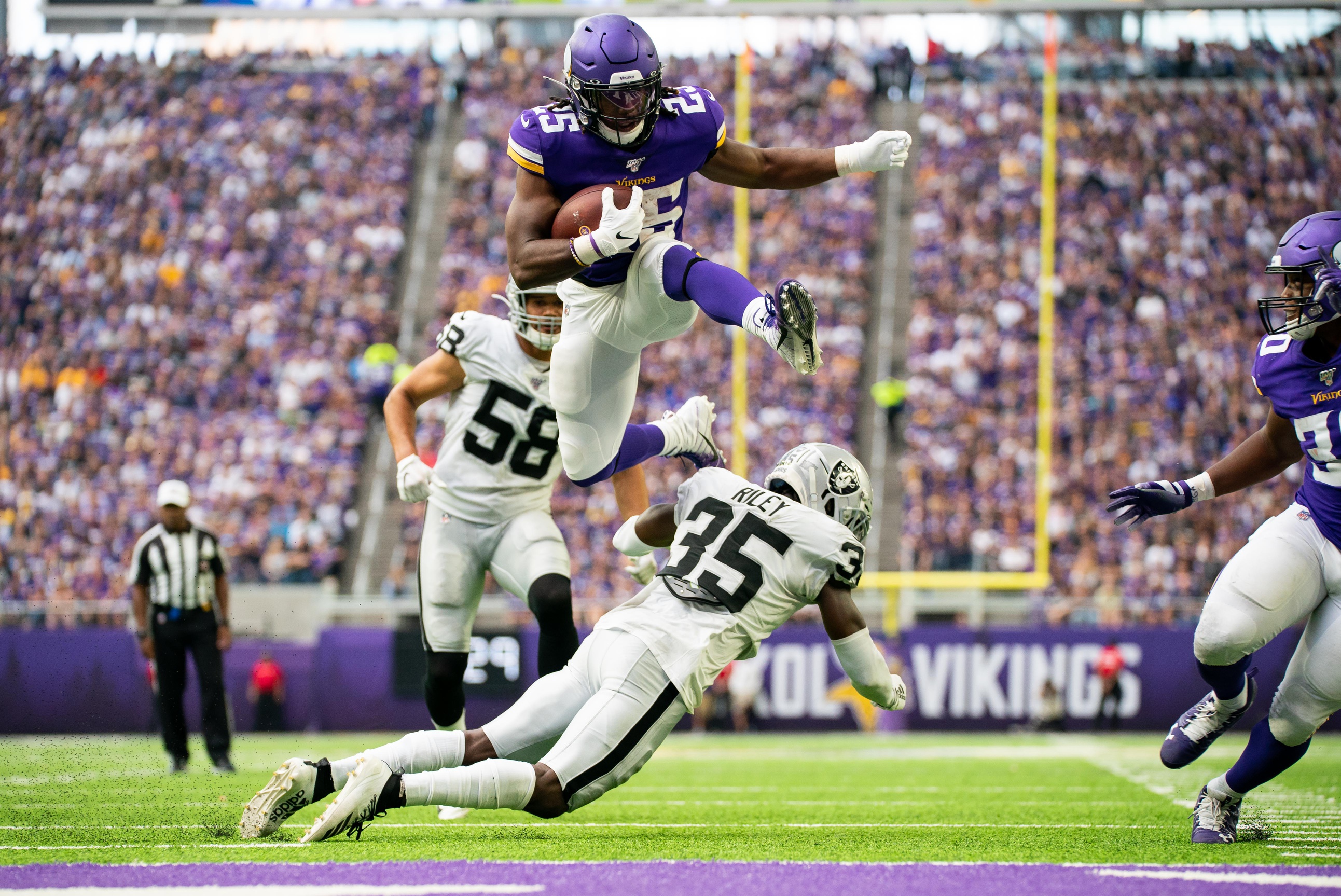 Ah, November football is upon us. Not only to things continuously ramp up from here in fantasy football, but now is the time of year when NFL teams really lean in for that playoff push. At this point in the season, viable weekly streamers are far less likely so just be sitting in your free agent pool. This only amplifies the importance of stashing away fantasy assets, as the pickings are getting slimmer, and the gold rush for any waiver wire hero who emerges will be intense.
For those unfamiliar, the goal of Sneaky Stashes is to get ahead of the waiver wire. By identifying valuable players before they break out, we can avoid dipping into that precious FAAB budget or getting beat out by someone with higher priority on waivers. However your league handles it, we get a leg up by stashing fantasy assets on our bench before they become hot commodities. The players featured below are prospects who either have juicy matchups awaiting them in the weeks ahead, have immense talent that is primed to breakout sooner or later, or possibly a combination of both.
Nonetheless, the guys you'll see on sneaky stashes are players we recommend considering if you have dead weight at the end of your bench.
To get our Stock Watches, Weekly Rankings and Podcast episodes directly on your iPhone, download our brand-new app in the App Store.
Week 11 Byes: Green Bay Packers, New York Giants, Seattle Seahawks, Tennessee Titans
Criteria for sneaky stashes requires players be available in 40% or more of ESPN leagues.
Derrius Guice — Available in 61.8% of leagues 
RB — Washington Redskins
Week 11 Matchup: vs New York Jets
The team activated Guice from injured reserve Wednesday, and the second year player should be ready to roll for Washington's week 11 matchup against the Jets. Whether he'll be thrust back into a starting role or gradually eased into action remains to be seen, but we should receive more clarity on that when the Redskins return to practice next week after their bye. The talented 2018 second round pick showed the skillset of a feature 'back at LSU, and logic would suggest a Washington team going nowhere would want to see what they have in the 22-year-old before entering the offseason. Guice should be owned in all leagues and could be a stretch-run hero if health and opportunity align.
DeVante Parker — Available in 57.7% of leagues 
WR — Miami Dolphins
Week 11 Matchup: vs Buffalo Bills
Don't look now, but Parker is fantasy relevant. The 2015 first round pick has reached the endzone in four of his last five games and has surpassed 50 receiving yards in all but two games this season. With top receiver Preston Williams ruled out for the year with a torn ACL, Parker's target share is set to increase. While the Dolphins' offense isn't much to get excited about, the team figures to be trailing in more games than not, and Ryan Fitzpatrick isn't afraid to take chances and give his receivers opportunities to make plays. After a tough week 11 matchup against the Bills, Miami finishes with a receiver-friendly slate of games versus the Browns, Eagles, Jets, Giants and Bengals.
Jack Doyle/Eric Ebron — Available in 54.3/52.3% of leagues 
TE — Indianapolis Colts 
Week 11 Matchup: vs Jacksonville Jaguars
Did you hear that? It was the sound of another Colts wide receiver getting hurt. Injuries have ravaged what was once an intriguing receiving corp in Indianapolis. With T.Y. Hilton, Devin Funchess and Parris Campbell sidelined, Indy's passing game will have to lean more heavily on a tight end group that some would argue has been underutilized this season. Ebron certainly made his feelings known this week when he kicked in Frank Reich's door, urging his coach to get him more involved in the offense. If both tight ends are available, pick your flavor. Doyle's reliability offers a higher floor, while Ebron's big-play ability provides a higher ceiling. Either option is a viable steamer this Sunday versus Miami and should continue to see a higher rate of targets in weeks after, so long as injuries continue to nag the Colts' receivers.
Cuffing Season
Alexander Mattison — Available in 79.8% of leagues 
RB — Minnesota Vikings
Week 11 Matchup: vs Denver Broncos
Every year there's an unexpected stretch-run hero, and Mattison is one injury away from being just that. If you've followed lead 'back Dalvin Cook throughout his young career, you know his first two NFL seasons were tarnished by injury. Should misfortune strike Cook again, Mattison becomes an instant RB1. The rookie is averaging 4.7 yards per carry, and Minnesota averages the third-most rush attempts per game (32.2). The talent, surrounding talent and coaching is all there for Mattison to be a fantasy stud, we're just waiting for the opportunity.
Tony Pollard — Available in 88% of leagues 
RB — Dallas Cowboys
Week 11 Matchup: at Detroit Lions
Pollard is basically Mattison-light. I say that because Ezekiel Elliott has proven to be extremely durable over his three and a half seasons in the NFL, which suggests the chances of Zeke surrendering the starting job due to injury are much lower than Cook's. Nonetheless, injury could strike any player at any time, and Pollard has played well as a rookie, averaging 4.8 yards per carry behind Dallas' high-profile offensive line. Like Mattison, the talent, surrounding talent and coaching is right for Pollard to be a league-winner should the starting 'back ahead of him go down.