Player Stock Ticker
Roto Street Joe's Fantasy Football Waiver Wire Sneaky Stashes for Week 8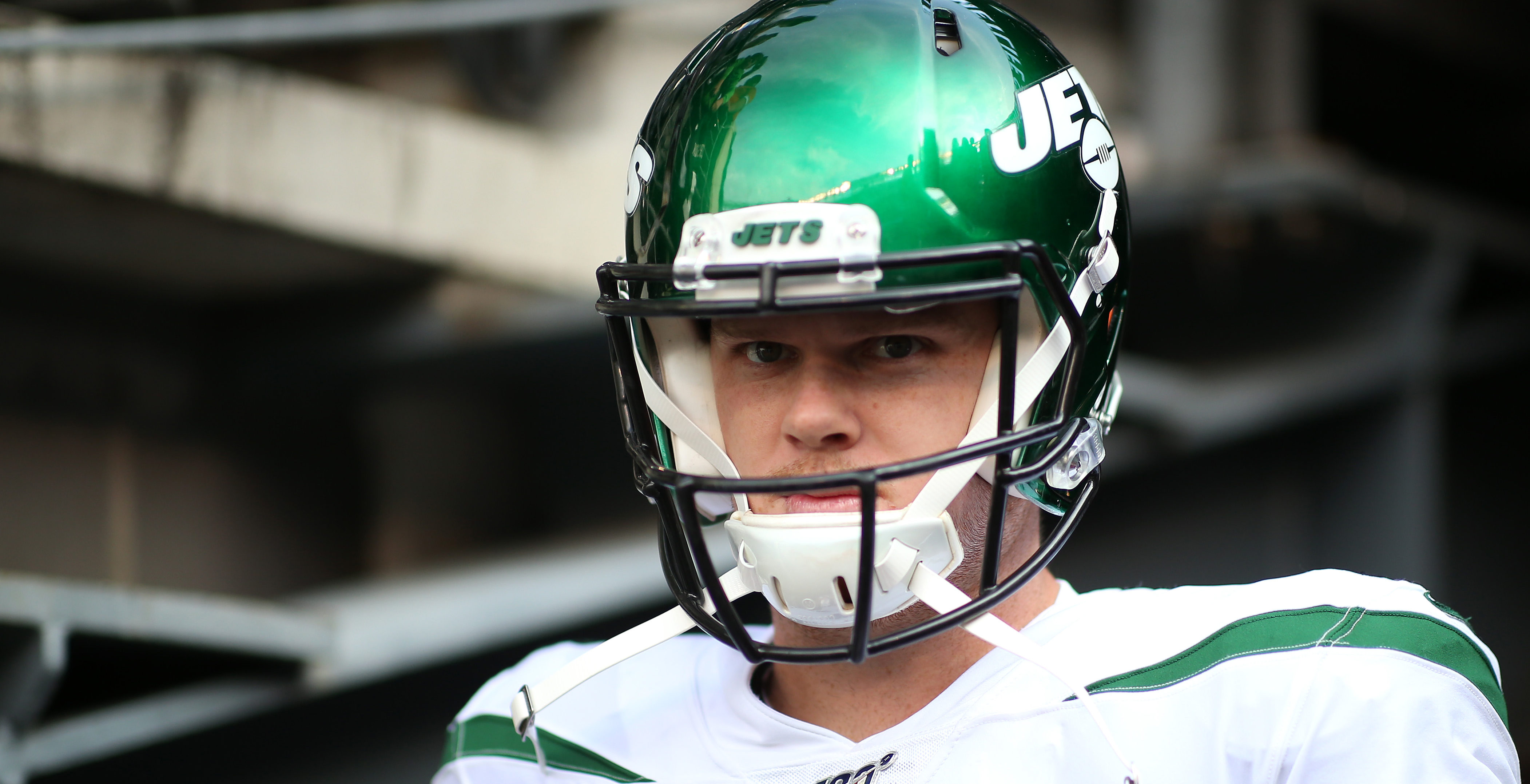 Last week, I suggested scooping up returning talent Hunter Henry and several Bills and Jets, who enjoy favorable schedules moving forward. I hope you took my advice, because they were quickly pounced upon in waivers this week. While the list of stashes isn't quite as bountiful this time around, there are still several valuable assets you'll want to grab sooner rather than later.
For those unfamiliar, the goal of Sneaky Stashes is to get ahead of the waiver wire. By identifying valuable players before they break out, we can avoid dipping into that precious FAAB budget or getting beat out by someone with higher priority on waivers. However your league handles it, we get a leg up by stashing fantasy assets on our bench before they become hot commodities. The players featured below are prospects who either have juicy matchups awaiting them in the weeks ahead, have immense talent that is primed to breakout sooner or later, or possibly a combination of both.
Nonetheless, the guys you'll see on sneaky stashes are players we recommend considering if you have dead weight at the end of your bench.
To get our Stock Watches, Weekly Rankings and Podcast episodes directly on your iPhone, download our brand-new app in the App Store.
Week 8 Byes: Baltimore Ravens & Dallas Cowboys
Criteria for sneaky stashes requires players be available in 40% or more of ESPN leagues.
Sam Darnold — Available in 82.4% of leagues 
QB — New York Jets
Week 8 Matchup: at Jacksonville Jaguars
After a month of mono, Darnold returned to put up 338 yards, 2 touchdowns and 1 INT on 23 of 32 passing versus the Cowboys. Hype built during the offseason around the second-year quarterback taking a step forward, and signs seem to point in that direction following an impressive week 7 performance. From weeks 8-10, the list of quarterbacks who have a bye includes Lamar Jackson, Dak Prescott, Matt Ryan, Jared Goff, Deshaun Watson, Gardner Minshew, Tom Brady and Carson Wentz. Darnold faces the Jaguars, Dolphins and Giants over that span, and his schedule only gets better from there.
Chris Herndon — Available in 79.4% of leagues 
TE — New York Jets
Week 8 Matchup: at Jacksonville Jaguars
There are eight viable weekly starters at tight end this season, and they are as followed: Travis Kelce, George Kittle, Zach Ertz, Evan Engram, Darren Waller, Austin Hooper, Mark Andrews and Hunter Henry. Those who don't have one of those players should be stashing Herndon. While his hamstring injury is undoubtedly frustrating for those who held onto Herndon through his four-game suspension, his potential in an ascending offense with Darnold remains intact. The talented second-year target produced as a rookie and has weekly starter upside when he returns to the field.
Corey Davis — Available in 56% of leagues 
WR — Tennessee Titans
Week 8 Matchup: vs Tampa Bay Buccaneers
Are you done puking? Yes, I realize Davis' fantasy production has been infuriating fantasy owners since the 2017 fifth-overall pick entered the league. No one has been more outspoken about this than RSJ's own Roto Street Wolf. However, with Marcus Mariota leading a pathetic passing attack, I believe Davis should be cut more slack for his statistical shortcomings. Mariota has been benched for Ryan Tannehill, who is far from a world beater, but should be an upgrade for fantasy purposes. In week 8, the Titans face a Buccaneers defense that has given up the most passing yards per game (304.5) and the fewest rushing yards per game (68), which suggests Tennessee will have to take a more pass-heavy approach.
Cuffing Season
Chase Edmonds — Available in 71.1% of leagues 
RB — Arizona Cardinals
Week 8 Matchup: at New Orleans Saints
An ankle injury has made David Johnson's availability Sunday a game-time decision. Head coach Kliff Kingsbury added that if the game had been played on Friday, Johnson would not have been able to go, per Kyle Odegard of the Cardinals official website. Even with Johnson in the lineup, Edmonds has reached the endzone each of the past two weeks and has played 47 offensive snaps during that span. The second-year 'back has average 6.7 yards per carry this season and 9.5 yards per catch. Edmonds becomes a top 15 fantasy running back should Johnson be sidelined for any amount of time.
Alexander Mattison — Available in 82% of leagues 
RB — Minnesota Vikings
Week 8 Matchup: vs Washington Redskins
When it comes to Mattison, I'm not afraid to be redundant. Every week I place him on this list and cite reasons such as his individual talent, the Vikings effective, run-heavy scheme, and the fact the Dalvin Cook has missed significant time with injuries each of his first two seasons in the NFL. Mattison is fantasy football's most valuable handcuff. RSJ's own CJay wrote a piece detailing why the rookie should be owned in every league this week.