Player Stock Ticker
2019 Fantasy Football: Week 1 Start 'Em or Sit 'Em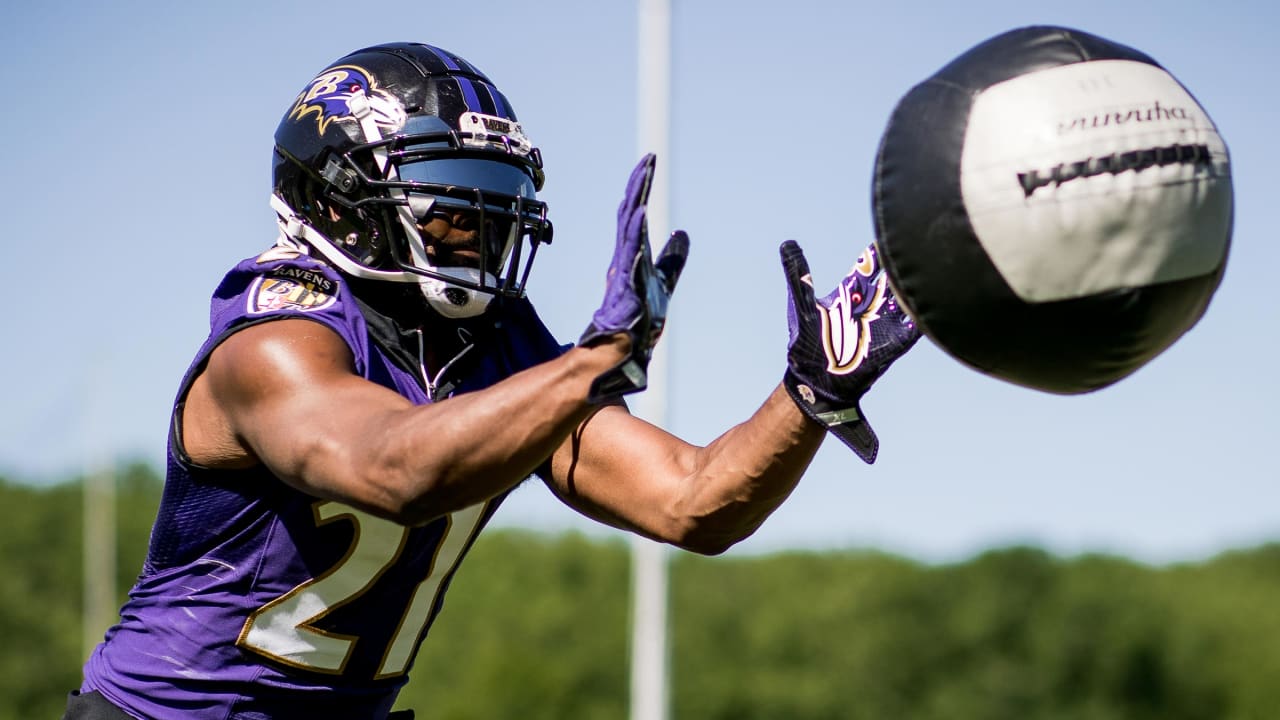 Everyone… we made it.  Week 1 is here!  Let's all pour one out for the return of NFL and fantasy football!  Now I know Week 1 is sort of a crap shoot.  It's largely based upon last years data which isn't always accurate.  Say you were streaming defenses Week 1 of 2017.  A popular streaming option would be… whoever was playing the Rams, right?  Well that would have been the Colts defense and boy would that have been a MISTAKE!  Not only because… well… the Colts defense was abysmal that season, but also because the Rams hired some random offensive guru named Sean McVay as their head coach.  We all know how that turned out.
I know, I know.  Not everyone is McVay and rapid single season turnarounds don't happen very often.  The overlying point is… take everything with a grain of salt.  Weird things happen in Week 1 and obvious Start 'Em and Sit 'Em calls aren't always so obvious.  Now let's crack on then shall we!
After you read this, check out The Wolf's Week 1 Rankings to help you make further lineup decisions.
Start 'Em
Quarterback:
Dak Prescott vs Giants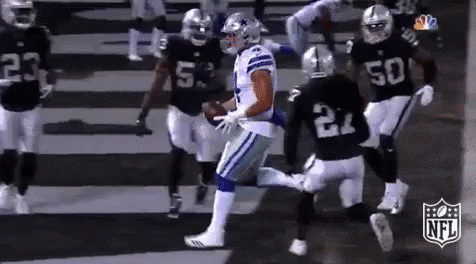 Maybe not the sexiest of picks, I agree.  But if you followed the fantasy wolf philosophy you waited on quarterback.  Dak Prescott was going in the mid-to-late 12th round.  Now that just seems absolutely asinine.  Prescott has never finished outside of a QB1 and is being drafted as the 15th overall quarterback.
You may not have heard, but Ezekiel Elliott has signed his six year mega extension and you should really consider coming out from under that rock you've been living under.  Prescott and the offense thrive when Zeke is gashing through defenses like a bull in a china shop.  Not to mention the Giants got rid of everyone of worth in their secondary.  No more Landon Collins or Eli Apple.  In fact, last season, the Giants' Defense-adjusted Value Over Average (DVOA) ranked 22nd in the league.  Now they're subtracting their biggest advantage in their respectable secondary.  Yeah fire Prescott up everywhere.  Especially with Amari Cooper returning healthy from his offseason foot issue and a retooled offense.  Prescott is going to crush in Week 1.
Honorable Mentions: Matt Ryan and Lamar Jackson
Running Back:
Mark Ingram vs Dolphins
Mark Ingram is now leading the backfield of the run heaviest offense in all of football.  Last season the Ravens rushed the ball 547 times for 2,441 yards.  Some creature known as Gus Edwards emerged after preseason darling Alex Collins was cut halfway through the season.  Enter Ingram.
Ingram may be 29 years old but he is a very young 29 with not a lot of tread on the tires.  Ingram is facing a Dolphins defense that has absolutely nothing to play for this season.  Combine that with the fact that the Dolphins had the second to last ranked rush defense last season.  They gave up a putrid 2,325 yards and 17 touchdowns.  Between Ingram and Jackson, the Dolphins will have no answers for this offense.  Expect a heavy volume of carries for Ingram with juicy fantasy points to follow.
Honorable Mention: Kerryon Johnson, Austin Ekeler
Wide Receiver:
Dede Westbrook vs Chiefs
Fire up the Dede hype train!  The love continues into Week 1.  Nobody is going to accuse the Chiefs of having a stout defense.  Pair that with the fact that the Jaguars are likely going to be trailing early and are going to have to throw early and often.
New Jaguars quarterback Nick Foles and Westbrook have an instant connection.  Foles loves peppering the slot and Westbrook is a very skilled route runner and explosive play maker.  This is a bit of a risky call but the gamescript should set up Westbrook to get peppered with targets.  Fire Westbrook up as your flex and watch the spark that will lead to his breakout season.
Honorable Mention: Will Fuller, Robert Woods
Sit 'Em
Quarterback
Jared Goff vs Panthers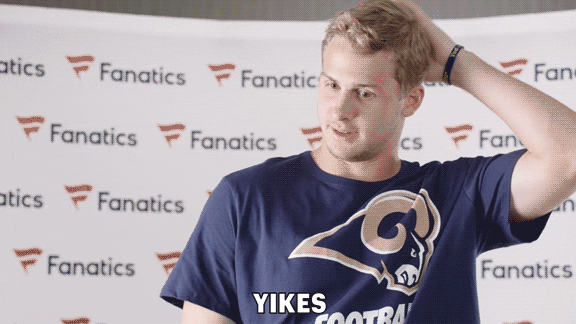 This might be a bit of a bold call.  Carolina's defense is respectable, but the Rams are one of the two best offenses in the league.  Points are guaranteed to be scored in this matchup.  So why am I saying to sit Goff?  Simply because his ECR is QB12 and he is on the road.
The Rams aren't quite the same team on the road as they are at home, but what team is really?  On the road, the Rams threw for around 100 yards less and scored 12 less TDs with six more interceptions.  Goff is still a safe floor option, but people like Kirk Cousins might have a higher ceiling in a potential shootout with the Falcons.
Running Back:
Derrius Guice vs Philadelphia
To some this will be a "duh" moment.  After coach Jay Gruden came out and said the carries would pretty much go through him, Guice looks like an appealing play.  Still, Guice is likely going to be eased into the offense and the Redskins don't have many other offensive weapons to brag about.  That's why the Redskins are heavy underdogs to the Eagles and Guice could likely be phased out of the offense early.
Last year, in losses, Adrian Peterson averaged just over 30 yards per game and he is still a member of the team as well.  If any Redskin back is worth starting consideration this week, its pass catching specialist Chris Thompson.  Guice is best served riding the fantasy pine for one more week at least.
Wide Receiver:
Tyler Boyd vs Seattle
There is no AJ Green to pair with Boyd for the foreseeable future.  Boyd was still serviceable, but without Green to take the focus of the pass offense off of him, Boyd wasn't the same.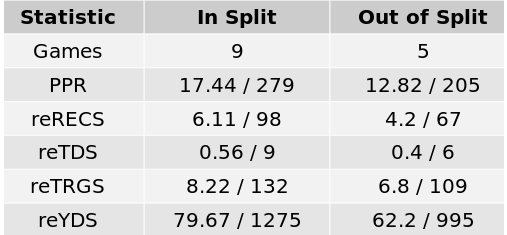 Seattle has also added pass rushing specialist Jadeveon Clowney to their already dangerous defense.  The Bengals offensive line is most politely described as having more holes in it than swiss cheese.  Andy Dalton is going to be running for his life and either checking down to Joe Mixon, throwing the ball away, or spending a lot of time on his back.  Either way, Boyd holds a lot of risk Week 1 and is best left on the bench if better options exist.
Week 1 is going to be exciting wolves!  Keep up to date with all of our stuff here at the Roto Street Journal and let us help pave your way to fantasy greatness this season.