Player Stock Ticker
2018 Fantasy Football: FanDuel NFL Week 2 Picks, Sleepers and Strategy
Welcome back to Fanduel Picks Week 1,  the right place for the latest and greatest daily fantasy sports information. And while that may be a bold statement, our Week 1 results support such an extravagant claim. Let's start with the highest scoring FanDuel player, Ryan Fitzpatrick, who not only scored 42.3 points but also sported less than 2% ownership. That's how you separate yourself. Oh, and did I mention suggesting the three highest scoring running backs in Alvin Kamara (38.6), James Conner (31.7), and the always underrated Joe Mixon (24.3). Finally, the highest scoring tight end (Rob Gronkowski, 19.8) and the second highest scoring defense (Baltimore Ravens DST, 17) for our weekly timeslot also made appearances as well. All in all, a great around day for you weekly subscribers. But this is a new week and a what have you done for me lately business, so there's no rest for the wary. As a note, these picks are based on Sunday only leagues, so players on Thursday, Sunday night, and Monday night will be ignored.
Quarterbacks
Alex Smith, QB, Washington Redskins ($7,100) – Yeah, I could go back to the obvious well and suggest the highest priced QB Drew Brees in the Superdome against the lowly Cleveland Browns. But you know what, the high priced running backs reallllllly intrigue me this week with their volume potential, so lets save some money. Alex Smith gets a tantalizing home matchup against the Indianapolis Colts swiss cheese defense on Sunday. Smith performed admirably in his Redskisn debut, throwing for 255 yards and two scores, showing that chain moving efficiency he has become known for. I expect an even better game this week against a much more pathetic secondary.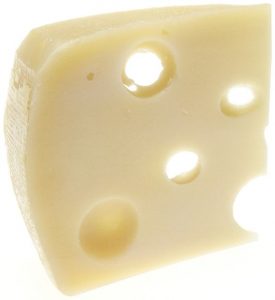 Tyrod Taylor, QB, Cleveland Browns ($6,600) – While I will not go back to the Brees well again, I most certainly will go back to the against-the-Saints-defense well again. Tyrod Taylor, the quarterback of the Stream Team and this week's top streamer, enjoys a juicy road matchup against a hapless Saints secondary that just allowed 450+ yards of total offense and 5 total touchdowns to Ryan Fitzpatrick. While not efficient Week 1, Taylor still put up 24.58 FanDuel point against the Steelers by throwing for 197 yards and 1 touchdown, and adding 77 yards and another score with his legs. The Browns are 8 point underdogs this Sunday and should be playing from behind, so look for Taylor to be throwing and making plays with his legs all day long.
Running Back
Alvin Kamara, RB, New Orleans Saints ($9,000) – Highest scoring back Week 1 with more versatility than peanut butter? Sign me up! Alvin Kamara ran wild on the Buccaneers Week 1, totaling 141 yards on just 17 touches (9 receptions) and 3 touchdowns. The Saints have the second highest projected team total Week 2 at just under 29 points and should be playing from in front. AKA, real high Kamara usage.
Todd Gurley, RB, Los Angeles Rams ($8,900) – Speaking of real high usage, Todd Gurley and the LA Rams open as a 13 point home favorite against the lowly Arizona Cardinals. With the highest projected point total at 29 points, Gurley should see more than the 23 touches he saw Week 1 in a matchup with a much more positive game script.
Melvin Gordon, RB, Los Angeles Chargers ($8,200) – Speaking of positive game scripts (these transitions are effortless at this point), the Chargers opened as a touchdown road favorite against the downtrodden Bills. Melvin Gordon received 24 touches (9 receptions on 13 targets) and totaled 166 yards Week 1, so look for a similar high floor, endless ceiling Week 2.
Dalvin Cook, RB, Minnesota Vikings ($6,500) – Speaking of high floor and endless ceiling (now it is just getting silly), Dalvin Cook and the Minnesota Vikings travel to Green Bay, where the Pack currently sit as a mere 1 point home favorite. Clock management and possession will be the key to this game, so look for Minnesota to try and control the game on the ground in Lambeau, utilizing Cook in both running and pass catching roles.
James White, RB, New England Patriots ($5,900) – Arguably the best and feistiest defense in the NFL, the New England Patriots travel to Jacksonville in a rematch of the 2017 AFC Championship Game. Belichick and McDaniels know the strong suit of the Jags tenacious defense (their secondary), so look for repeat FanDueler James White to be the recipient of multiple dump-offs and screen passes in an effort to stall and thwart the high flying Jacksonville defense.
Wide Receiver
Antonio Brown, WR, Pittsburgh Steelers ($8,900) – Mismatch alert! The under the radar stack play this week is the Pittsburgh Steelers, as the Steelers face the Chiefs poor secondary at home in the highest projected game total this week at 52.5 points. And take a wild guess which Steeler would hold the most value in such a contest? Oh, and to make that question easier let us assume America's least favorite holdout Le'Veon Bell does not play Week 2. Antonio Brown caught 9 of a whopping 16 targets and scored once Week 1, so look for him to burn the Kansas City secondary early and often Sunday.
DeAndre Hopkins, WR, Houston Texans ($8,400) – Kenny Stills torched the Tennessee Titans defense Week 1 for 106 yards and 2 scores. Kenny. Stills. DeAndre Hopkins toenails have more skills than Stills, so look for DeShaun Watson to continue peppering his favorite toy.
Emmanuel Sanders, WR, Denver Broncos ($6,800) -The WR2 connection for Case Keenum is real, and it is spectacular. Just like his rapport in 2017 with Vikings WR Adam Thielen, Emmanuel Sanders and Keenum hooked up 10 times on 11 targets for 135 yards and a touchdown. The Raiders boast a less than ideal defense, so this flourishing connection should continue to develop Sunday at Mile High.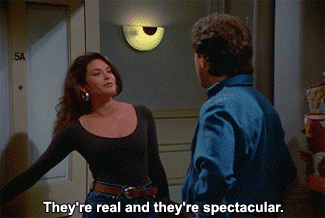 Quincy Enunwa, WR, New York Jets ($5,000) – Quincy Enunwa out targeted Robby Anderson Week 1 ten to one, and this could be a relationship rookie quarterback Sam Darold will look to foster in his young career. With Enunwa getting a positive matchup Week 2 against Dolphins corner Bobby McCain, look for Enunwa to match his 6/63/1 line from Week 1, with the potential for much more. At the price of $5,000, it is like stealing candy from a baby.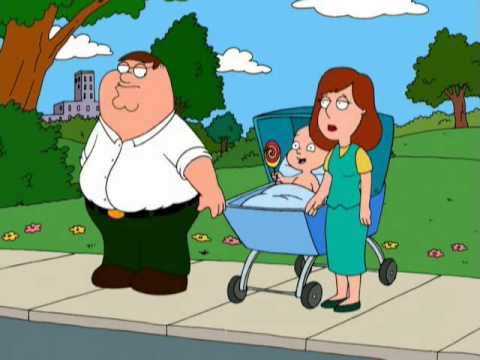 Ryan Grant, WR, Indianapolis Colts ($4,500) – Somehow going unnoticed in fantasy leagues, and one of my favorite Starts Week 2, Ryan Grant should find plenty of open field against the Washington Redskins. The game script for the Colts favors the pass as the Colts project as a 6 point road dog, and with Andrew Luck looking every bit like the Andrew Luck of old, I would assume he will be slanginnnnn' all day long. TY Hilton should receive the Josh Norman treatment, with Grant receiving more opportunities.
Tight End
Zach Ertz, TE, Philadelphia Eagles ($6,500) – Zach Ertz led all Eagles in targets and yards in Week 1, but could only catch just 5 of 10 targets. Very un-Ertzian for lack of a better term. Look for Nick Foles' top dog to feast Week 2 against an overmatched Bucs defense.
Jared Cook, TE, Oakland Raiders ($5,000) – The Broncos just allowed something called Will Dissly to rack up 105 yards and a score Week 1. Jared Cook just led all Raiders in targets (12), receptions (9), and yards (180). For his price, he is more than a bargain.
Ian Thomas, TE, Carolina Panthers ($4,000) – In my DraftKings playing days, I would always check to see if I could double up on tight ends while utilizing the Flex spot in efforts to save some cash. And here we may have our first crack at it with Ian Thomas checking in at a measly $4,000. The price is almost too good to be true. Surely to take over the large majority of tight ends reps that will be left vacant due to Greg Olsen's injury, Thomas is a high upside play Week 2.
Defense
Los Angeles Chargers DST ($4,400) – Another week, another defense against the Buffalo Bills inept offense. Sure, we do not have the pleasure of facing Nathan Peterman, unfortunately. However, the Los Angeles Chargers DST will face rookie quarterback Josh Allen, who went a paltry 6/15 for 74 yards in relief of said Peterman. At just under 18 points, the Bills have the second lowest projected point total.
New York Jets DST ($3,700) – I never thought I would mention this next team in this section. Maybe against them each and every week, but not as the team to start. But results are results, and the New York Jets DST went on the road and shut down Matt Stafford and the Lions last Monday night, forcing five turnovers, scoring twice, and putting up and eye-popping and FanDuel leading 26 points. And Week 2's matchup gets much easier against a putrid Dolphins offense that allowed the Tennessee Titans DST to score 11 FanDuel points last week.
And that's a wrap for Fanduel Week 2 analysis. Remember to always look at the matchups and Vegas totals, which are always telling, and do not be afraid to admit they know more than you, because they usually do. Until next time, good luck and don't forget to tip me 10% of your earnings. Thanks in advance.
To contact me with any questions or general fantasy football discussion, please email me at redsocker45@gmail.com or tweet me ‪@AJGamballer‪.