Hello everybody and welcome to a new offseason of fantasy football strategy! As I did last summer, I will be bringing you some strategy articles for auctions and best ball leagues in the coming weeks along with my full projections and dollar values. However, to kick things off while we still have some time before preseason football, we're going to be doing a position by position analysis of NFFC ADPs. This week we'll look at quarterbacks and you can keep your eyes out for running backs early next week (before the holiday). I chose to look at NFFC ADPs because their data is based off of real drafts for money so I think it gives us the most accurate information over mock drafts with no motivation to pick intelligently.
First 5
Aaron Rodgers 33
Deshaun Watson 48
Russell Wilson 56
Tom Brady 60
Carson Wentz 65
I'm going to assume we're talking about a standard 12 team league when discussing players (obviously make adjustments for league size if that doesn't apply to you). Based on how the first 5 QB are going, Aaron Rodgers looks like a 3rd rounder while the rest of these guys are being taken sometime between the end of round 4 and the start of round 6. It should go without saying that one of the typical mantras at RotoStreetJournal is that we don't take a QB early. My general philosophy is that I want the best value wherever possible and if that happens to be a QB then so be it. However, I don't expect that I will end up with any of these players on my roster based on their current ADPs. For the premium price that these players are going, can you name one of them that doesn't have a question mark surrounding them?
Aaron Rodgers is coming back from an injury and is without the aging Jordy Nelson who has been a security blanket of sorts in the past. He gets Jimmy Graham but he's also aging and Rodgers has clicked less with tight ends than most other QBs tend to. Rodgers would still be my top pick at QB, but not in round 3.
Deshaun Watson gets way too much love. We have a very small sample of unsustainable play from him last year and he's a mobile QB coming off a second knee injury with really only one top weapon in DeAndre Hopkins. I still think he can be a Cam Newton type player but I'd much rather wait until later in the draft and take the aforementioned Newton (who actually has the track record) than gamble here this early. Bold statement – If Deshaun Watson ends this season as the #2 QB or better in fantasy, I will never write another article in my life. That's how convinced I am that he has negative regression coming.
Russell Wilson and Tom Brady are probably the best "bargains" of this group as they face the least amount of questions but there are still some there. Wilson lost a lot of his targets with Paul Richardson and Jimmy Graham departing and "supposedly" the Seahawks are going to run more with Rashaad Penny. Brady has lost Brandin Cooks and Julian Edelman is out for a bit after PED use. Additionally, there has been a lot of uncharacteristic drama circling the Patriots this offseason which just makes me feel uneasy about players like Rob Gronkowski as well. I think both of these players will be fine and if you just have to take a QB early, these are the guys I'd target (preferably in round 6 if possible).
Carson Wentz looked like an MVP and a surefire top 2 fantasy QB coming into this season until he got hurt late in the season. Whenever you have a late season injury, it always reasonable to expect a slow first month of the next season (if he's able to get healthy at all by then). Too much risk here for me as a top 5 QB option.
The Rest of the Top 10
Cam Newton 71
Drew Brees 72
Kirk Cousins 80
Matt Stafford 84
Jimmy Garoppolo 88
This is probably the tier that I want to live in for my QB selections this year unless I'm just scooping up bargains at other positions and decide to go late with it. You can snag these guys at the very end of round 6 through the start of round 8 and really I think round 7 is a good sweet spot for your QB after grabbing 3 RB and 3 WR the first six rounds (or an elite tight end). In particular, I think a case can be made for each of Cam Newton, Drew Brees or Jimmy Garoppolo to be a top 3 QB by season's end and that's why I want to live in this tier. Cousins and Stafford are just guys, neither will kill you but they don't offer much upside either and I'd rather just wait until the next group of guys for similar production than grab one of them. Newton, in particular, is my favorite choice here. He has put up top 3 QB seasons twice in the past three years, and he gets Greg Olsen back from what was basically a lost season. Brees is not what he once was but with Mark Ingram suspended for a bit and an almost certain touchdown fallback in order for Alvin Kamara, it wouldn't be unheard of for Brees to get some of those TD back that he lost to the running game last year. Otherwise, Brees is probably the most steady option at the whole position and that's worth something when you can get him in round 7. I'm not as much of a Garoppolo believer as many others seem to be and I'd like him much better coming a round or two later than where he's going right now (I think this is another case of overvaluing based on a few good games like Watson). However, I recognize that Garoppolo could just be the real deal like Rodgers was when he finally got a chance to take over after Brett Favre. I don't think Garoppolo has the weapons like Rodgers had but he has a great offensive minded coach so I can support anybody who wants to roll the dice there.
11-20 Also Known As… Meh
Ben Roethlisberger 89
Philip Rivers 95
Matt Ryan 101
Jared Goff 105
Pat Mahomes 106
Jameis Winston 109
Andrew Luck 112
Marcus Mariota 113
Derek Carr 116
Alex Smith 117
Here we have a few guys taken around rounds 8 or 9 then the rest fall in around 10-12. Full disclosure, one of these players is going to be a top 5 QB this year. In fact, it wouldn't be a total shock if two of these guys ended up in the top 5. The problem is guessing which ones. Last year I was all in on Marcus Mariota and Jameis Winston as my "guys" and they sucked harder than Jenna Jameson. Had I been in on Carson Wentz and Alex Smith, however…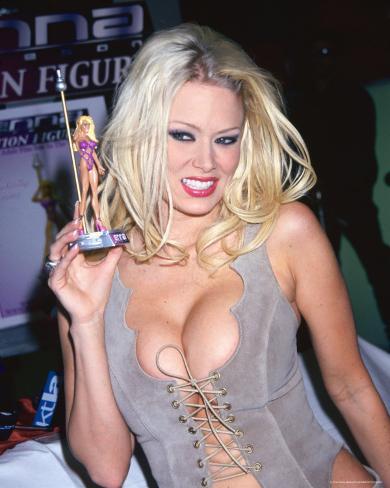 And this is where the struggle is. It is a perfectly viable and reasonable strategy to draft two of these guys and hope you hit while being ready to drop one for an emerging waiver wire QB. I recognize that you can have great success here but just keep in mind that you can also spend the majority of the year chasing the golden goose while getting bent over every week because you can't get consistent QB play. That being said, if you want to gamble here you can and if you want to just take a high floor, low ceiling guy here you can do that too. Perhaps the best option would be to take one steady no upside guy and one crap shoot and see how that goes. The steady guys are obviously Rivers, Ryan and Smith. The best upside guys (in my mind) are Luck, Mariota and Carr (although I think Goff can come close to a repeat and don't sleep on Winston when his ADP inevitably drops now because of suspension).
The Final 10
Dak Prescott 123
Mitchell Trubisky 130
Eli Manning 135
Blake Bortles 141
Andy Dalton 144
Case Keenum 146
Ryan Tannehill 168
Tyrod Taylor 183
Joe Flacco 212
Baker Mayfield 214
There really isn't much I want to say about this group. You can make the case that Dak Prescott should really be part of the previous group and I'm okay with that (although I don't particularly love his TD potential with Allen Hurns as his #1). You may also be able to make a case for Eli Manning if you believe it was all Ben McAdoo's fault that he's been trash the past few years, which I think is probably about half correct. Otherwise, the rest of these guys shouldn't even be drafted really. If they're your first QB, then you're doing this wrong. If they're your second QB then you'd just be better off leaving them on the waiver wire and taking a flyer on a RB or WR. You'll be able to get one of these guys for your bye week later. Obviously it's different if you're in a two QB league or a best ball league, but we're assuming it's standard here.
***
Okay, that's it for the QB positional analysis. Long story short, I want my QB somewhere between rounds 7-10 this year as I think that's the area that offers the most value and upside. Either way, whatever your personal view and strategy, use this ADP information to help inform your decisions and carve out your game plan going into your drafts. As usual, don't be afraid to holler at me in the message board below!