Player Stock Ticker
The Wolf's All-In Fantasy Football Team (Pre-Training Camp, FFBDPod 21)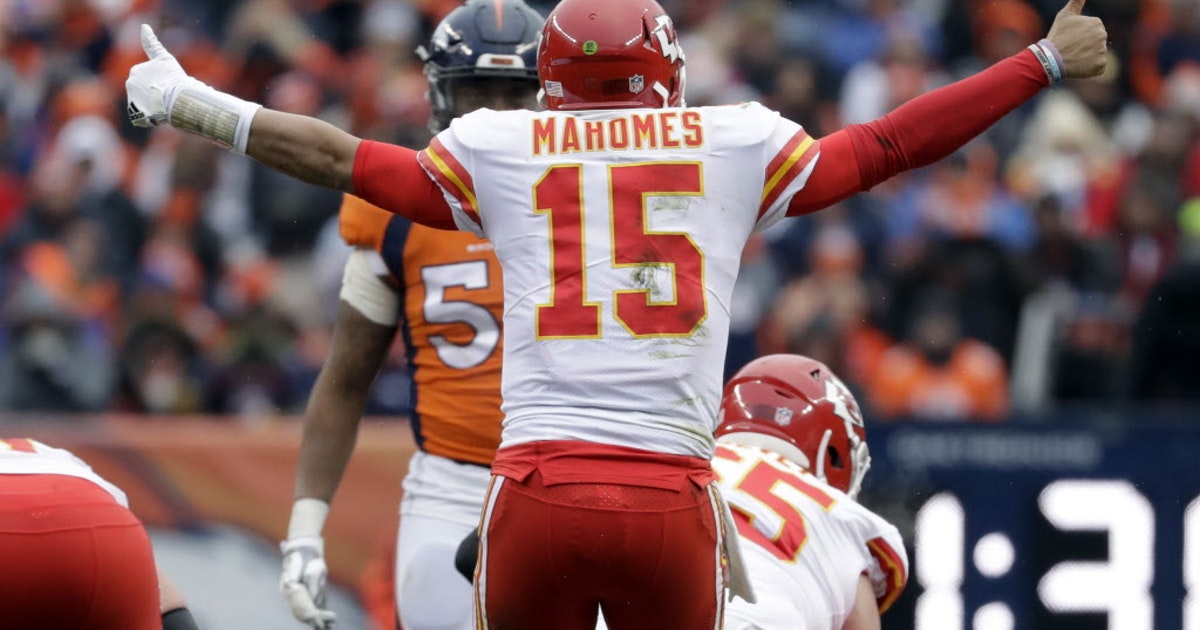 FFBDPod 21:




The Wolf's "All-In"




Fantasy Football Team 




(Pre-Training Camp)
The 2018 "All-In" Fantasy Football Team:
You look down at Pocket Aces, slide all your chips across the table, and smugly declare, "All-In."
Episode 21 is dedicated to all of 2018's Fantasy Football Players who fill us with the same kind of exhilaration and confidence. The guys we're willing to bet the house on without a second thought. The guys we absolutely need on our teams… and would feel disgusted to see rostered by our rivals.
Most often, these players are the screaming bargains who are going rounds later than they deserve. Sometimes, they're priced appropriately but are just drip in so much upside we need to have them.
In 2016, David Johnson was our No.1 "All-In"  candidate, as we screamed from mountain tops that he needed to go 2nd overall after his explosive rookie finish. Last year, Tyreek Hill was the guy we couldn't stop raving about.
Now, we're giving you a whole team.
We separate the "All-In Team" by draft slot, breaking down Early Round, Middle Round, and Late Round guys we must have, covering multiple options at all positions.
Plus, we return with a "Stock Tip of the Day" with one of fantasy's most important strategies: waiting to draft your QB. Find out why the "Stock Market" approach to fantasy makes waiting on QB a necessity, not an option… and who to target in those later rounds.
Just to make sure you can confidently execute Waiting on a QB, we drop another Fantasy Stock Profile on our favorite QB Bargain of 2018… and possibly the biggest steal in all of fantasy this season.
Between a host of "All-In" Players, a necessary Fantasy Strategy, and a key Stock Profile, Episode 21 can't be missed. Keep following our lead block as we pave your way to Fantasy Football Titles in 2018.
Why waiting on a QB isn't an option… it's a necessity (and who to target in those later rounds)

What makes Patrick Mahomes a potential "Cheat Code" at his current price? 

Why Jerick McKinnon is a bonafide RB1 in 2018, and how his Round 3 price could bring you a championship.

Why you should be going All-In on Josh Gordon and JuJu Smith Schuster in Round 4 (and as WR2s?!) 

Why Jay Ajayi is set to rebound massively, and provide insane value in Round 4 and beyond

Which pack of middle-round WRs is The Wolf going "All-In" on to fill his WR3 spot, because at least one will be a WR1 in 2018. 

Which "Unsexy" Round 7-9 RBs will be, at minimum, solid flex plays this season


Why (after Mahomes) Mitch Trubisky is the last-round dart throw who'll be your QB1 this season

 Cameron Meredith should be going 5+ rounds earlier than his current price because…


Why you need to know Nyhiem Hines for your last round, and how he could just be 2018's Alvin Kamara
Thanks for Listening! 
To share your thoughts or get on air:
​
To help out the show:
​
Leave an honest review on iTunes. Your ratings and reviews really help and we read each one.
​
Don't use any of the apps above?
Join "The Wolfpack" to get every new episode and "show notes" sent straight to your inbox!
About the Show
Just like the real game, fantasy football is truly a game of inches. From that crucial waiver wire pick-up, to the right draft-day selection in Round 9, fantasy titles are won with those hard-nosed, unsung, fullback-esque moves. That's where the astutely researched, undeniably bold, and unfathomably genius opinions of our very-own Wolf and Truth come in. Gritty. Dirty. Always pushing the pile. Gain that crucial yard with the Fantasy Fullback Dive.
Visit the Fantasy Fullback Dive homepage here