Player Stock Ticker
Fantasy Football Wolves Mike Wright and Scott Barrett Dissect the 2018 NFL Draft (FFBDPod 14-17)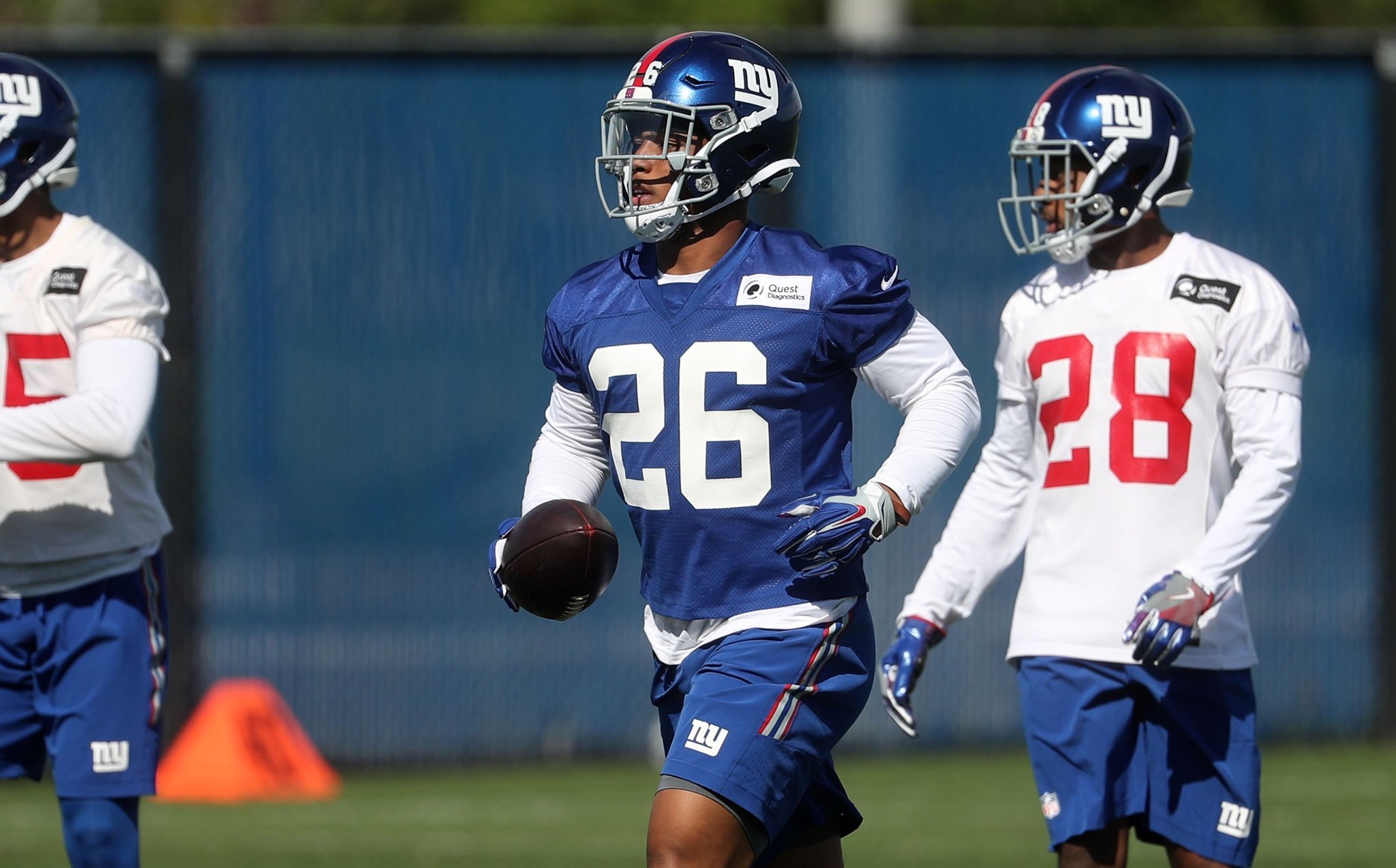 The NFL Draft always brings massive fantasy football implications, and you can't find more comprehensive coverage than the FFBDPod's first ever Four-Pack Podcast Series.
Most exciting? We debut our 2018 Fantasy Wolves series by welcoming two of the industry's most cavernous fantasy minds to shred apart this year's draft class:
Fantasy Footballer's Mike Wright(@FFHitman) and PFF's Scott Barrett (@ScottBarrettDFB).
Only the the boldest, most independent-minded yet well-reasoned experts are invited into the Fantasy Wolves Den, and you couldn't ask for better fits than these two beasts.
In Episodes 15 & 16, Mike and then Scott go through the same grueling interview to dig up their takes and evidence on the 2018 NFL Draft's biggest storylines, primarily centered around this loaded 2018 Rookie RB Class.
We start at the top with Saquon Barkley, with differing opinions from all three experts on just how high he belongs. From there, we hit on every relevant rookie, including: agreements on Rashaad Penny, debates on Derrius Guice, wildly swinging takes on Sony Michel, plus what Ronald Jones, Royce Freeman, Nick Chubb, Kerryon Johnson, and even Nyheim Hines will be bringing to their respective teams and fantasy owners in 2018.
Beyond the rookies, we ask both Wright and Barrett to dig their teeth into the major veteran implications. Who are the biggest risers and fallers following the draft, and why? Each Wolf offers new takes and fresh perspective on this crucial, but often overlooked question, yielding a huge list of names and in-depth analysis on guys like Christian McCaffrey, Jay Ajayi, JuJu Smith-Schuster and many more that all fantasy owners must consider.
If these interviews are the meat of this Four-Pack, they're sandwiched between two very strong standalone pieces of bread in Episode 14 and 17. The Wolf and Truth begin the series by digging deep into our 2018 "Gut Reaction" Rookie RB Rankings. Countless talented backs landed in the juiciest "Value Hole" Openings, and more than one now offers Legit RB1 Upside. We broke down which ones to be targeting, versus avoiding, as we lump them into tiers and analyze all the moving parts around each one.
We also debut two new segments in Episode 14: The Fantasy Stock Tip & Stock Profile of the Week. First, the Wolf shares the secret strategy he thinks will bring the most titles in 2018, titled Building a Stable of Horses. From maximizing your flex to analyzing the market supply & demand at the RB position, The Wolf believes achieving a weekly Three Horse Attack is THE number one way to win a title in 2018. You'll learn more about this, as well as why Todd Gurley is our highest-graded fantasy player, all in a jam-packed opening episode.
​
Then, we package together all the incredible insight and takes with an absolute fire finale in Episode 17. The Wolf digs into the most important lessons learned and ranking reconsiderations prompted by his tangos with two of the industry's best. Moreover, some takes already need refreshing (fantasy football is truly a never-sleeping stock market!), particularly after CJ Anderson signed with Carolina, and Mark Ingram was hit a four-game suspension. We cover all the breaking news and the surrounding implications in our debuting Fantasy Stock Watch segment.
Meanwhile, we revisit all the Veteran Riser and Faller takes and cover all the necessary names left to discuss. Many veterans benefited immensely, cementing their Usage after their teams bypassed rookie talent injections… while others saw their value plummet as their depth chart throne grew far shakier, if not usurped altogether. You can't miss all these crucial implications and takes, as well as Saquon Barkley's Stock Profile to highlight why he belongs in the Top Five overall.
With endless, invaluable NFL Draft takes from two of the industry's brightest and boldest minds, as well as information-packed standalone bookends, this first-ever"Four Pack Episode" is truly can't miss fantasy listening. Tune in and Sound Off now!