Player Stock Ticker
The Fantasy Fullback Dive | Episode 60: Ultimate NFL Playoffs Fantasy Football Preview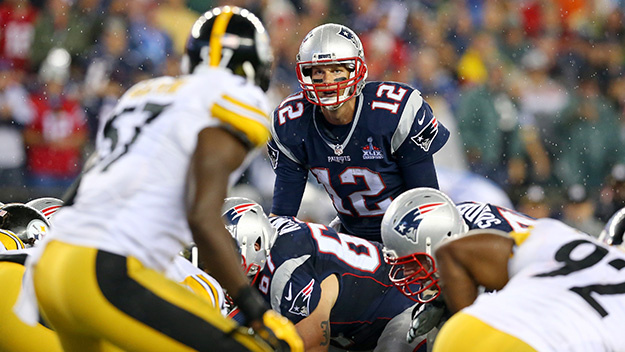 About Us: Why "Fantasy Fullback Dive?"
Just like the real game, fantasy football is truly a game of inches. From that crucial waiver wire pick-up, to the right draft-day selection in Round 9, fantasy titles are won with those hard-nosed, unsung, fullback-esque moves.  That's where the astutely researched, undeniably bold, and unfathomably genius opinions of our very-own Wolf and Truth come in. Gritty. Dirty. Always pushing the pile. Gain that crucial yard with the Fantasy Fullback Dive.
The Fantasy Fullback Dive | Episode 60

Just because the regular season is over does NOT mean the fantasy fun needs to end. Increase the stakes and excitement of the best four weeks in sports with NFL Playoffs Fantasy Football. The Wolf and Truth break down the different variations of Playoff Leagues before telling you our favorite set up. We then preview need-to-know strategy, which involves a very deep dive into our Playoff Predictions (including our Superbowl winners). To prepare you even more, we breakdown our Experts Mock Draft. Who went No.1? Who were the steals of the draft? Reaches? If you want to extend your fantasy season, you can't miss this episode, so tune in now!
SUBSCRIBE, DOWNLOAD, RATE AND REVIEW ON iTUNES
SUBSCRIBE, DOWNLOAD, RATE AND REVIEW ON STITCHER
Want to advertise on The Fantasy Fullback Dive? Shoot us an email at admin@rotostreetjournal.com.