In a week with inactives popping up all over the place, fantasy creatures are crawling out of sewers everywhere, leaving a slimy trail of fantasy upside in their wake.
Below are options under 10% owned and/or under $4000 on DraftKings who could be that "Penny Stock Plug In" who explodes and wins you the week (or $$):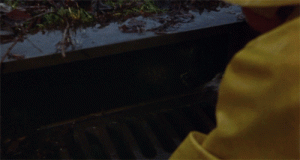 Week 16 Dart Throws and Hail Mary's
Running Backs:
Jonathan Stewart (RB – CAR, 54%, $3.7k) 
Carolina and Cam Newton have been on fire, and the porous Tampa Bay defense will only serve as gasoline. Stewart may be nothing special himself, but he'll find himself with favorable boxes and in plenty of scoring chances. He should find the end zone at least once, and is definitely in play for a 2+ TD day, which would make him a fantastic value under $4k. He's the higher floor alternative to Bibbs and Penny.
Elijaah Penny (RB – ARI, 8%, $3k)
Kerwynn Williams returned to a limited practice on Friday, but remains genuinely questionable against the Giants. Given how soft of a matchup this is (3rd most FPs to RBs), Elijhaa Penny (8% owned, $3k DKings) is a stream with some real appeal. The 6'2″, 234 pound hammer has already been seeing goalline looks and the Cardinals should find themselves in the red zone plenty against this abysmal defense. Now stir in an additional 15+ carries against this soft front, and Penny has some real ceiling.
Kapri Bibbs (RB – WAS, 3%, $3.5k)
Samaje Perine left Thursday's practice with a groin injury, and hasn't been seen from yet. His absence (along with legitimately 6 other Redskins RBs on the IR), opens the door for a creature named Kapri Bibbs (3%, $3.5k) to see every-down work. Bibbs already looked slated for the "Chris Thompson" receiving back role after a 4-catch, 47 yard, TD day. Every down work would make him even more usable, if not a decent upside play, even with a tough matchup versus Denver. There is risk that the 'Skins get completely swallowed up, but Bibbs also has the "Revenge Game" Narrative in his corner. Bibbs himself stated:
"They took me foregranted for three years," Bibbs said. "For them to trade me and put me out there for the world, I want to show them they made a huge mistake."
With a potential 20 touches coming his way, this bottom barrel play could pan out huge. Expect dump off city to yield 5-6 catches, while Bibbs plods to 40-50 yards on his 10+ carries.
Wide Receivers
Kendall Wright (WR – CHI,10%, $3.8K)
With 11 and 13 targets over his last two games, Wright has emphatically reemerged as the top target in Chicago. Perfect, because he now squares off with the Browns… no real explanation needed here. They've quit while the Bears continue grooming Mitch Trubisky, a perfect ratio for some fantasy cooking.
Chris Godwin (WR – TB, 1%, $3K)
Desean Jackson has been ruled out for Sunday, while OJ Howard is on the IR, which thrusts Chris Godwin (1% owned, $3k) into the streaming radar. He saw 10 targets last time he earned a start, ultimately hauling in 5 catches for 68 yards. Godwin earned praise all summer as a dominant camp performer, drips in speed, and could make for an intriguing desperation throw-in or Draft Kings Dart Throw.
Roger Lewis (WR – NYG, 1%, $3.4K)
With Sterling Shepard likely occupying Patrick Peterson and Tavarres King ruled out, Roger Lewis (1% owned, $3.4k DKings) actually makes an intriguing play. We've long preached about streaming against Arizona's second corner, and Lewis has seen 11 and 10 looks in back-to-back weeks. A higher floor Hail Mary.
Tight Ends
Antonio Gates (TE – LAC, 21%, $2.5K)
Nothing better than a true "lowest priced" option that carries very real upside. Gates will be the lone and featured seam-stretcher in Week 16, perhaps the second to last time he'll ever say this (besides next week). For what he lacks in athleticism, Gates makes up for in football savvy and chemistry with Philip Rivers. The matchup versus the Jets certainly doesn't require much more than this, and Gates should find at least one touchdown. Fire him up everywhere.
Cameron Brate (TE – TB, 61%, $3.4K)
Cameron Brate reemerges for DraftKings consideration just so he can catch 1 ball for 12 yards and enfuriate you one last time. In all seriousness, with the Dirk Koetter TE volume all to himself, Brate is a solid end zone bet. He's been far better with Jameis Winston at QB.
Who's your favorite Week 16 DraftKings Dart Throw? Are these lunacy or genius? Sound off below, or hit The Wolf up on Twitter or Snapchat now!