It's no secret that most of us here at the Roto Street Journal LOVE Game of Thrones. With the latest season just wrapped up in time for football to dominate Sunday's again, I'd like to keep a little GoT in everyone's life for the time being. Here, we'll look at two different categories of players. Your "Dragons" have the fiery hot matchups and aren't your typical powerhouse names like David Johnson or Antonio Brown. Then there's the "White Walkers," meaning the ice cold plays that you desperately want to avoid starting.
Dragons/Starts
Quarterbacks
Derek Carr (OAK)
The Raiders and the Titans have the highest Over/Under total this week at 51.5 points. Expecting a shootout, Carr should be a magnificent play on the road surrounded by weapons Amari Cooper and Michael Crabtree. With both defenses in this game being suspect, that allows Carr and the Raiders offense to move the ball all game long.
Others: Marcus Mariota (TEN), Carson Palmer (ARI), Carson Wentz (PHI)
Running Backs
Todd Gurley (LAR)
I know what you're thinking. Todd Gurley?! Ewwww he's gross! Hear me out. Our guy The Wolf has documented how nice Gurley has looked and performed in new head coach Sean McVay's offense. He's the best option the team has on offense with Jared Goff still developing. Gurley has the benefit of facing a putrid Colts run defense that is just downright awful. If you remember LeGarrette Blount carving them up in the AFC Championship a few years back, you should know that anyone can do it. Plus, with Scott Tolzien starting for the Colts, the Rams should be in full control of this game and will lean on Gurley to keep the clock running.
Bilal Powell (NYJ)
Similar to Gurley, I can hear you exclaiming, "someone from the JETS?!" Yes, that is correct. Powell is such a big part of the Jets offense that even when opponents key in on him he still produces. He was a top 5 fantasy scorer to close out the 2016 season as his volume totals were off the charts. A heavy workload and passing game usage will add up in a game featuring two below average teams. If the Jets are going to try and be competitive, then the offense will have to run through Powell.
Others: Isaiah Crowell (CLE), Christian McCaffrey (CAR), Dalvin Cook (MIN), James White (NE)
Wide Receivers
Doug Baldwin (SEA)
Baldwin has a GREAT matchup here in Week 1. In last year's NFC title game and Divisional round, we saw just how bad the Packers defense was despite all the injuries. Still, Baldwin is a great receiver and is Wilson's clear No. 1 target through the air. Playing on the road against Aaron Rodgers will force the Seahawks to keep up, so Dougie Fresh should look to abuse this secondary and put up some big numbers.
Adam Thielen (MIN)
I love Thielen this season after the recent moves by the Vikings offense. In 2016, Stefon Diggs was a wizard out of the slot when healthy and catching short routes from Captain Checkdown, Sam Bradford. Now Diggs is being moved outwide and Thielen will be operating in the slot. Thielen had a fantastic close to his 2016 season, and this move to the middle should only benefit him going forward. Add in the matchup against the bad Saints defense and Thielen becomes someone you can plug into the end of your starting lineup and feel comfortable about it.
Others: Terrelle Pryor (WAS), Kelvin Benjamin (CAR), Larry Fitzgerald (ARI), Chris Hogan (NE)
Tight Ends
Zach Ertz (PHI)
Despite The Truth's perpetual hatred of Ertz, I'm all in this year on the Eagles' tight end. The departure of Jordan Matthews was huge for his stock, as it allows Ertz to be the primary middle of the field/slot weapon while Alshon Jeffery operates outside. The Eagles allowed Wentz to throw A TON last year as a rookie, and with no featured back listed, Philly should be throwing plenty again. Ertz is likely to be a target hog for the Eagles, and I'm on-board against a defense with one lockdown corner (likely shadowing Jeffery).
Others: Hunter Henry (LAC), Charles Clay (BUF)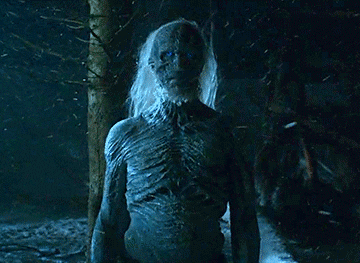 White Walkers/Sits
Quarterbacks
Drew Brees (NO)
Now obviously I'm not saying you should sit Brees in your lineup this week. He's going to be a fixture week in and week out. I'm saying not to expect the numbers you've grown accustomed to seeing from Brees. The Vikings have a VERY good defense and are opening the season at home on Monday Night Football. If you don't think that new stadium is going to be rocking and deafening then you know less than Jon Snow. This game could very well be the Vikings regular season Super Bowl. Brees could struggle here.
Others: Dak Prescott (DAL), Philip Rivers (LAC)
Running Backs
Lamar Miller (HOU)
The Jaguars have a sneaky good up-and-coming defense and Miller has done nothing to prove this preseason that's he's going to be a force in 2017. The opportunity is there, but Miller refuses to take advantage of his scenario. The Texans might look to expand Tom Savage's passing ability here in the opener, but I expect a low scoring game with two below-average quarterbacks at the helm.
Leonard Fournette (JAC)
On the other side of the ball, we have Fournette stepping into the Jaguars starting running back spot. Now, the Texans have one of the best defenses in the NFL and especially their front seven with JJ Watt and Jadeveon Clowney coming off the edges. They're talked about like Denver or Seattle, but Houston is probably just as good, if not better. Week 1 on the road in Houston — coming off an emotional tragedy to rally behind — is one rough start for Fournette and the Jaguars.
Others: Mark Ingram (NO), Joe Mixon (CIN)
Wide Receivers
Dez Bryant (DAL)
Dez put up some god awful stat lines last year against the Giants — a total of two receptions for 18 yards. Just terrible. For this game, Ezekiel Elliott is able to play before his suspension kicks in, so I would expect Dallas to get every ounce they can from him. The Giants have a very good defense and appear to have Dez's number. Stash him away for the week.
DeAndre Hopkins (HOU)
As mentioned above with Miller, the Jaguars have an underrated defense, especially in the secondary. Tom Savage is currently the starter for the Texans, so I don't know how much you can really trust in him to get Hopkins the ball right away. Savage lowers Hopkins' stock enough already, but drawing Jalen Ramsey only makes it worse for Hopkins in Week 1.
Others: Golden Tate (DET), TY Hilton (IND)
Tight Ends
Martellus Bennett (GB)
Packers tight ends haven't had the best success when it comes to fantasy, so Bennett's outlook against the Seahawks in Week 1 is one to avoid. Rodgers has so many weapons between Nelson, Adams, Cobb and Montgomery, that it might take some for Bennett to develop chemistry with his All-Pro quarterback.
Others: Jack Doyle (IND)
Do you agree with Jimbo? Or is he clueless? Let him know at @theJMcGuinness.