Player Stock Ticker
Daily Fantasy Stock Report: Julio Jones will play Week 16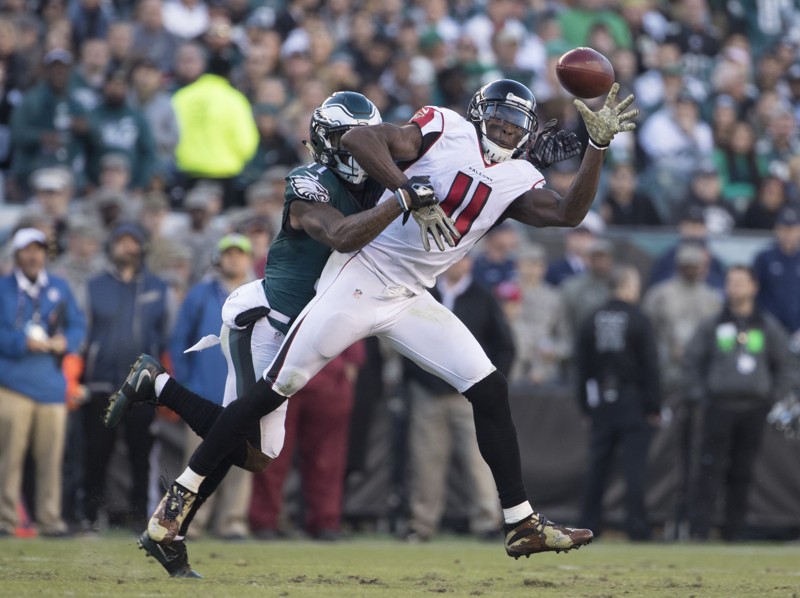 Everyday we compile the most important fantasy football links of the day for you to stay up-to-date and ahead of your fantasy opponents… This is your number one place for beat writer blabber, injury news, transaction tracking, and fantasy analysis from the experts who taught us a thing or two.  Don't forget to follow us on Twitter @RotostreetJ and subscribe to the Fantasy Stock Report Podcast.
Falcons coach Dan Quinn said Julio Jones (toe) will play Saturday. https://t.co/iaxeZje2cH pic.twitter.com/HOEthpRdrc

— vaughn mcclure (@vxmcclure23) December 22, 2016
The Falcons have been handling their star receiver with kid gloves and it looks like Julio Jones (toe) will be just about 100% for Saturday's game against the Panthers. As mentioned in our Week 16 PPR Rankings, Jones will be a Top-5 play this week with a limited 'Scarecrow' floor since the Falcons reiterated throughout the week that he would not play until he could explode out of his stance. Don't forget that Jones went for 300 yards and a touchdown on 12 receptions against the Panthers in their Week 4 matchup. Oh, how time flies.
Gruden doesn't sound very optimistic about Reed for Saturday.

— Mike Jones (@MikeJonesWaPo) December 22, 2016
Jordan Reed continued to look like shit on Monday night before getting ejected against the Panthers for throwing a punch. Since injuring his shoulder on Thanksgiving, Reed has been in-and-out of the lineup and when he's been in the lineup, he's been a 'Scarecrow' that has been murdering fantasy teams. Even if he ends up playing, do not fall for the trap. Sit him on the bench. If Reed is declared out, Vernon Davis would be a solid streamer option against the Bears.
Lamar Miller did not practice in the portion open to the media for the 2nd day in a row. He "tweaked" his ankle at the end of Sunday's game.

— Sarah Barshop (@sarahbarshop) December 22, 2016
What was thought as just an ankle tweak at the time, has now turned into a potential nightmare for Lamar Miller owners. We told you that Miller promised to play this week, but it doesn't look like it's trending that way. It might be time to look at a potential streamer at your RB2 slot if Miller misses this week's game against the Bengals.
Vontaze Burfict, Clint Boling, Tyler Eifert and Tyler Kroft did not practice. Jeremy Hill and A.J Green were limited.

— Katherine Terrell (@Kat_Terrell) December 22, 2016
We told you yesterday that A.J. Green is expected to play this weekend, so that's not the news here. The bigger news is that Tyler Eifert is actually in danger of missing Week 16 with a back injury — a possible flareup of what caused him to miss a some time earlier this year. Eifert is ranked as our No. 7 tight end of Week 16 but you should assemble a backup plan by Saturday morning before their matchup against the Texans.
Quick Hits
Melvin Gordon (knee, hip) has yet to practice and is not likely to play Week 16
The touchdown-dependent Donte Moncrief will be good to go for Week 16, but he's a borderline WR3
Theo Riddick (wrist) sat out another practice and it looks like his fantasy season is over
Greg Olsen (ankle) did not practice but he's still expected to play this weekend
Old man Adrian Peterson (knee, groin) was absent from practice and who knows/ cares if he plays at this point