Can you smell that? No? Take another whiff – try hard enough and you'll catch the faint smell of burning metal as people across the country are overheating their hard drives, all working tirelessly with the same goal in mind – have the perfect fantasy football draft! Over the next few weeks millions of people are going to spend hours upon hours compiling everything they can on running back rotations, ADPs, what sleepers to reach for and which ones to ignore – people will forget to pick up their kids from camp, jobs will be lost, texts from loved ones and lovers will go unanswered – all in an attempt to draft the perfect team.  And like any masterpiece of architecture, the first few pieces are the most important and if you're foundation is fucked, then so are you.
A couple things you might not have known from the 2015 season: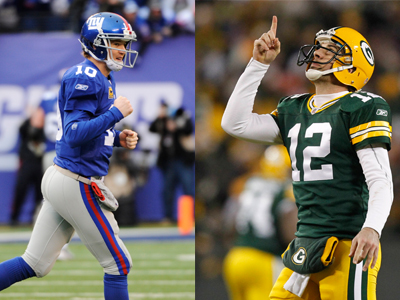 Aaron Rodgers' ADP was 10 – finished the year with 286 fantasy points (standard ESPN)
Eli Manning's ADP was 78 – finished the year with 278 fantasy points
Assume a 12 team league – you would lose 8 points on the entire season by waiting 5 rounds to draft your QB – 8 points, or .66 points per game!
I know I rambled to start, so to make sure my point isn't being overlooked, that means don't ever take a QB in the first round, or the second round, or the third round, honestly I hate you if you take a QB before the 6th – and that includes Cam Newton! It's tempting, like a 3 at last call; except this time the awkward morning after is going to last all season.  Just look at the numbers – fuck Cam Newton, he's not putting up 400 points again – the No. 2 QB was Tom Brady (335 fantasy points) and the No. 12 QB was Ryan Fitzpatrick (272 FP) – you're talking about a difference of just 63 or just 5.25 points a game.  I know, we've all lost heartbreakers by less than 5 points before – but reaching for a QB is not how you make those points up.
The difference between the No. 1 RB (Devonta Freeman) and No. 12 RB (Frank Gore) was 83 points or 6.91 FP a game – and you need to start at least 2 of those.  With more and more teams going to two-back offenses, finding a stud runner is more important than ever – missing out on an AP, Todd Gurley, David Johnson type for 8 extra points from the QB spot isn't just asinine, it's irresponsible as a GM.  There were seven 1,000 yard rushers last year and only three that went over 1,100 yards. There were 22 1,000 yard receivers last year and only six went over 1,400 yards. In comparison, there were 12 QBs who threw for 4,000 or more yards and another five that topped 3,800 yards.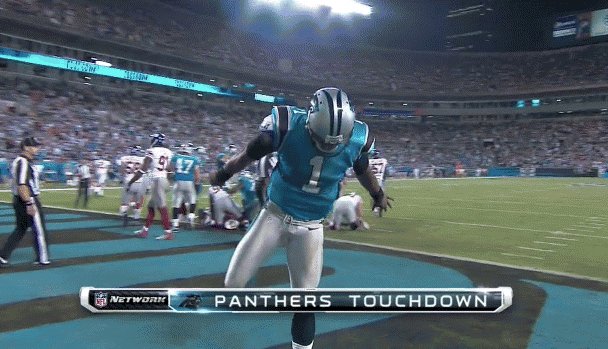 Quick math…
12 teams, two starting RBs per team = 24 starting RBs – only seven RBs who broke 1,000 yds = only 29% of starting RB spots broke 1,000 yards in 2015
12 teams, two starting WRs per team, 1 starting Flex per team (PPR is the new standard, you want a flex WR) = 36 starting WR – 22 WR who broke 1,000 yds = 61% of starting WR/Flex spots broke 1,000 yards in 2015
12 teams, one starting QB per team = 12 starting QBs – 17 QBs broke 3800 yards = 141% of starting QBs topped 3,800 yards in 2015!
I get it, it's fun to have sexy names on your roster, but it's more fun to have sexy numbers.  Always remember "fill the skill" – lock in all 5 (2 RB/2 WR/1 Flex) of your skill positions before you even consider a QB, and if you can sneak in a Gronk/Eifert/Reed at TE grab one of them too.  Your buddy in the office might brag the Monday after the draft about grabbing Cam 7th overall, but give it a couple weeks and then ask him how much fun having to start Arian Foster is.
Just remember, always "fill the skill"!