Time is ticking on your fantasy football season as we head into Week 11. You're either riding high or in the middle of the pack looking for a playoff push, and with injuries piling up, a waiver wire add could make or break weeks toward the end of the regular season.
As I said last week, at least you don't need a winning team to have a standout or sleeper fantasy player. With Thursday Night Football in the books, and the significant injuries it produced, teams might already be thinking of replacements for Joe Burrow (wrist) and Mark Andrews (fibula, ankle) who will miss the remainder of the season. Quarterbacks such as Jordan Love and Josh Dobbs start looking increasingly yummy, and snagging Daniel Bellinger and Tyler Conklin could be in play.
I used to write a weekly Start Em, Sit Em with Sleepers and Busts at another publication, but have brought my talents to RSJ and am revamping the launch of that series. Let's be honest, do you really need to be told to start C.J. Stroud who has more than 800 passing yards in his last two games against a porous Cardinals defense? Or to sit Matthew Stafford in a divisional showdown with Seattle, who he has never reached the 20-point plateau against in his Rams career?
Last week we saw Arizona running back James Conner, Commanders wide receiver Jahan Dotson, Seahawks wide receiver Tyler Lockett, Houston tight end Dalton Schultz, Denver quarterback Russell Wilson and Arizona tight end Trey McBride make the list.
James Conner: 16 rushes, 73 yards (return from injured reserve).
Jahan Dotson: 0 catches (2 targets).
Tyler Lockett: 8 catches (10 targets), 92 yards, one touchdown.
Dalton Schultz: 4 catches (6 targets), 71 yards.
Russell Wilson: 24-for-29, 192 passing yards, two touchdowns.
Trey McBride: 8 catches (9 targets), 131 yards.
More than 20 points in PPR for a Cardinals tight end? Only five missed passes and an insane end zone grab thanks to Wilson? PLUS an upset victory in prime time, yeah we're cooking. We're still looking for diamonds in the rough – and this week is no different.
Darrell Henderson Week 11 Fantasy Outlook vs Seattle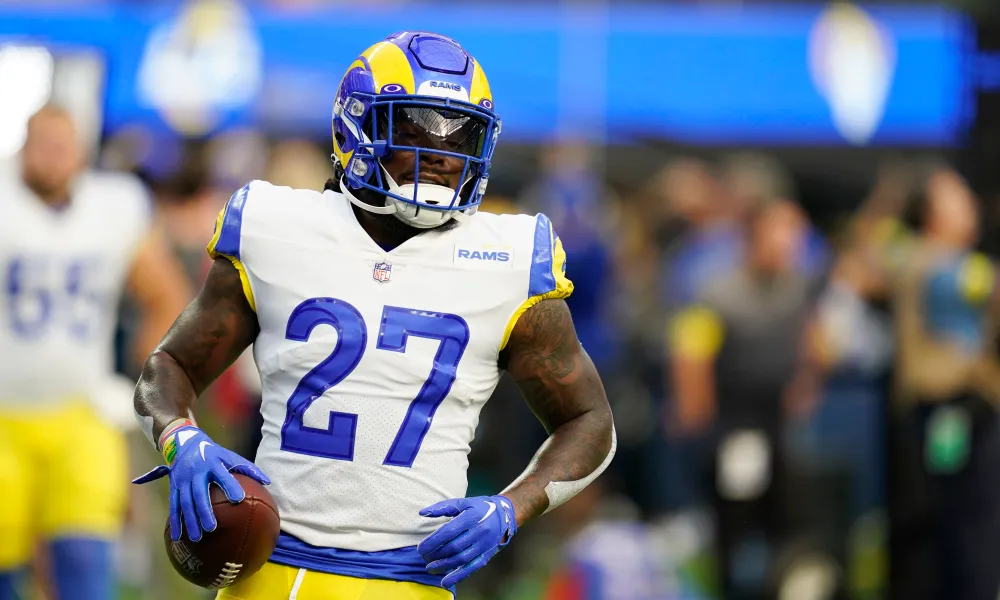 Darrell Henderson may not be a starter after this week, as Kyren Williams (ankle) would be eligible to be activated from IR. However, since he's still in the backfield, and gets a juicy matchup with the Seahawks this week, he's worth a look.
Seattle is surrendering the 5th most fantasy points to RBs on the season, and they've been particularly atrocious as of late. Over their last two games, the Seahawks allowed multiple Ravens and Commanders RBs to score 14+ Half PPR FPs:
Matthew Stafford's poor fantasy history against the Seahawks, he is going to need to rely on the backfield. Henderson isn't used in the passing game much, but he's a phenomenal protector; should he be needed as an option, he has shown he can produce chunk plays.
In Week 8 at Dallas, Henderson tallied 54 yards on three catches, and a trick play with Royce Freeman as a decoy could be just what the doctor ordered.
Jordan Love Week 11 Fantasy Outlook vs Los Angeles Chargers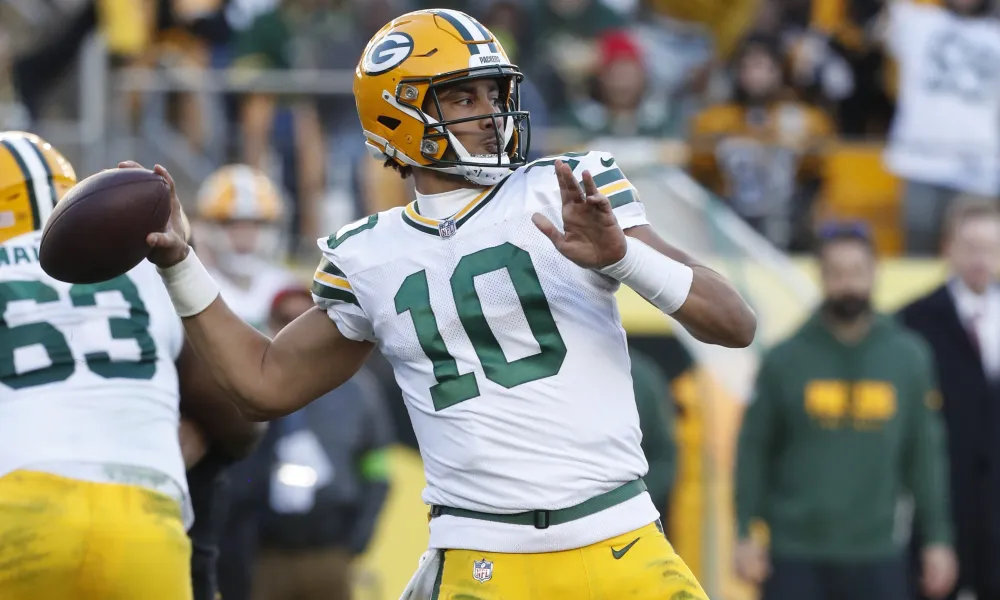 On paper, the Chargers' defense looks elite. They're certainly making paper as the highest-paid unit int the NFL.
But, on the field, they look like two dollar signs proceeded by an at symbol. The Chargers have given up the second most FPs to signal-callers, including an NFL-worst 315.7 YPG.
I'll go ahead and go on record saying Love will have his highest passing totals of the season for the second week in a row. He could easily eclipse at least 290 (although let's aim for a 300-yard game) now that he has Christian Watson, Romeo Doubs, Jayden Reed, Aaron Jones and A.J. Dillon all healthy. 
The only quarterbacks who failed to score at least 23 Fantasy points against the Chargers this season are Aidan O'Connell, Tyson Bagent and Zach Wilson. Just take two seconds to evaluate those names.
As bad as his real-life play has been, Love has been OK in fantasy; in fact, he opened the season with three straight 20+ FP efforts, at times looking like the second coming. He can easily return to those heights, with the upside for a season-high in scoring.
Love has no excuse. He is started in only 25% of leagues (CBSSports), and that number should be doubled.
Jakobi Meyers Week 11 Fantasy Outlook at Miami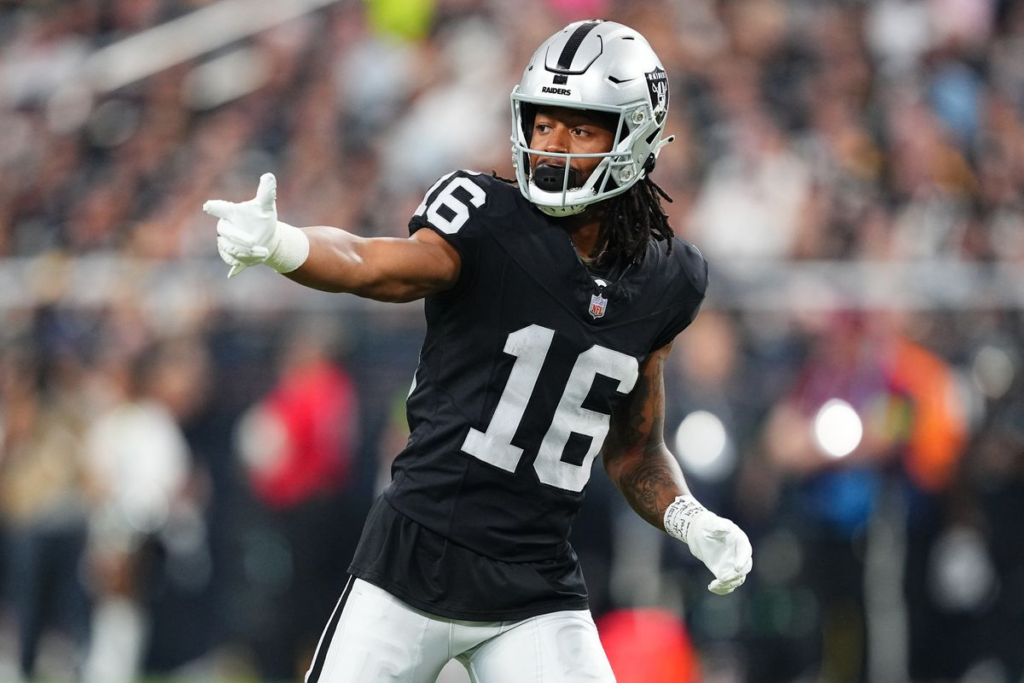 I'm going against most analysts this week in bringing up Jakobi Meyers. Do I think he's big-play or touchdown-dependent? Sure do. But being an avid Dolphins fan, Miami tends to allow head-scratching plays and garbage time points when up big.
Coming off a bye, the Miami secondary is rested and is pretty much healthy. This does pose a concern. Yet, Davante Adams will likely see Jalen Ramsey. In theory, that puts Xavien Howard or a safety on Meyers.
Jevon Holland could pose the biggest lockdown (in my opinion) should he be guarding Meyers, but if it's Howard, he hasn't been as good since his 10-interception season. It's frustrating to watch Howard at times with how much he plays off the ball, and unless you watch him weekly like I do, that's a pattern unforeseen.
Meyers has five touchdowns this season, but none across his past three games, or from a QB besides Jimmy G. Simply put: Meyers is long overdue. I'd feel better if Aidan O'Connell wasn't the quarterback, but CBSSports shows Meyers started (as of Friday night) in 50% of leagues. I'm not the only one rolling out this sleeper.
Tyler Conklin Week 11 Fantasy Outlook at Buffalo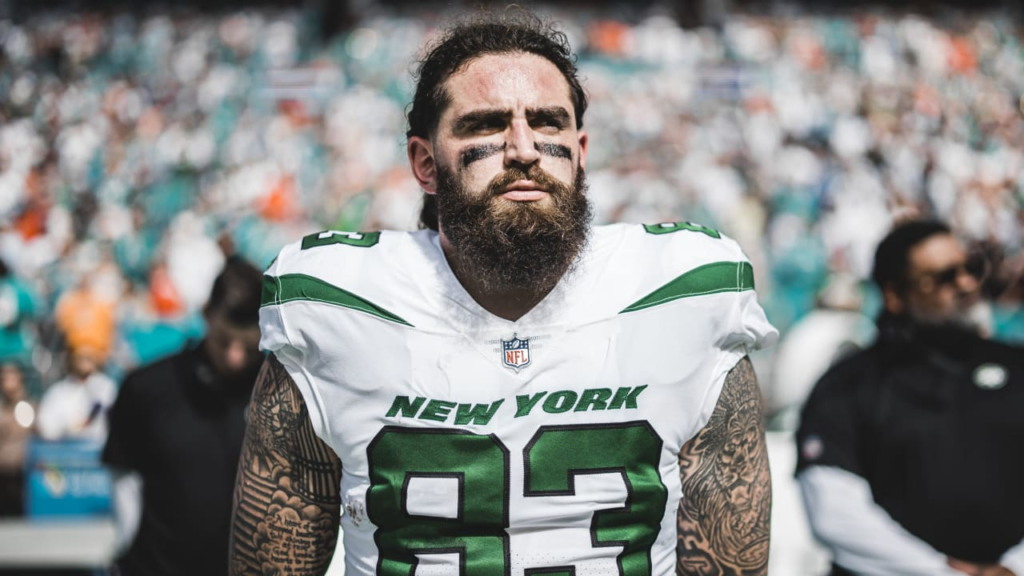 Tyler Conklin hasn't dropped a ball in two games, catching all 13 targets for 136 yards. He's second to Garrett Wilson (elbow), who will be coming into Sunday's game at less than 100%.
Can Allen Lazard or Xavier Gipson really fill a top-target role? Unlikely.
Instead, Conklin should again operate as the clear No.2 option, at minimum. He's logged two solid fantasy outings in back-to-back weeks, posting 6 rec for 66 yds in Week 9, which he then topped for 7 rec and 70 yards last week.
Buffalo is struggling, and the injuries are piling up. Divisional matchups are usually funky, and New York is going for an uncharacteristic sweep of the Bills after winning in prime time during Week 1.
The Bills have a new offensive coordinator, and with less than one week to work with him, their offense may see less time on the field than usual, opening the door for more opportunities for Conklin and the Jets' offense.
Rashee Rice Week 11 Fantasy Outlook @ Philadelphia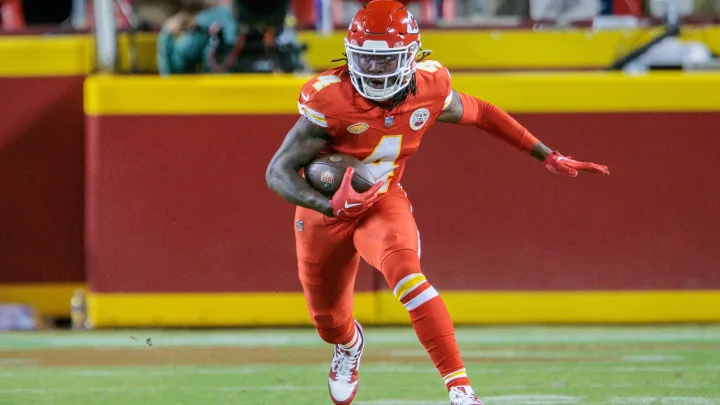 Alright, I'm giving Rashee Rice his second appearance on my sleepers. The last time he saw the light of day here, he scored a touchdown, and I believe he'll do it two times in a row for me.
The Chiefs are coming off their bye week and face the worst passing defense in the league. Yes, Philadelphia. No team has surrendered more FPs to WRs. In fact, they have allowed at least one WR to hit 20+ Half-PPR FPs in three straight weeks.
Meanwhile, Rice had three scores in five games before the bye week and is STILL favored in key third downs and the red zone. Hopefully, the bye week helped deliver the message to Patrick Mahomes and Andy Reid that they should make Rice their No. 1 receiver.
Rice has consistently made the most plays in this WR corps, but has been held back by a lack of playing time. Rice has only played 44% of the snaps this year, with a season-high of 65% (Week 7)
Still, he remains involved when in. Rice has logged two or more targets in every game in his career, with 5+ looks in over half of his games.
What if, out of the Bye, Reid decides to give Rice a full-time role? Certainly, no other WR here has stepped up enough to warrant otherwise. Rice is started in 35% of leagues to this point. Feed and ye shall receive.
It's not always runaway matchups that produce quality sleeper candidates on a weekly basis. Remembering to think of teams chasing points, lopsided run and rush defenses and depth chart movement are all key factors to look at when attempting to gain an edge in fantasy football.
Have a player Kayla should analyze in the coming weeks? Reach out to RSJ.