Before we find ourselves partaking in the proverbial ritual of bellyaching about injuries, let's take a moment to put things into proper perspective. We have real, relevant NFL and fantasy football to grace our weekends, and that's a blessing that's worth the slogs of spring and summer sports.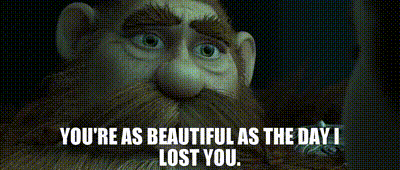 Week one brought us the emergence of dynasty darling Puka Nacua, the biggest flop from Joe Burrow and the Bengals offense, and two tragic torn Achilles'.
Now that we have a semblance of sample size, let's dive into WR/CB matchups to exploit and avoid.
FAVORABLE WR MATCHUPS
Nico Collins vs. Indianapolis Colts secondary
Yes, yes. I saw the Houston Texans offense last week. CJ Stroud proved he was, in fact, fallible. Points were left on the table. According to Pro Football Reference, the Houston Texans scored 15.24 points vs. expectation.
He posted a 40.8% success rate throwing the rock but did manage to complete 63.6% of his passes and amassed a respectable yardage total (242). He also passed the ball 44 times, which means plenty of opportunities to go around. There was plenty to like about Stroud after his first NFL start.
Buried in the excessive yuck-fest that was the 25-9 dillywopping at the hands of the Baltimore Ravens was the fact that Collins earned 28.2% (10th) of the targets and produced an impressive 2.05 Y/RR (18th). According to PFF, the Indianapolis Colts are ranked 29th in perimeter-coverage grade and allowed a catch on 79.6% of targets.
Collins was targeted on 31% of his routes and scored 0.4 fantasy points per route. With Robert Woods drawing double teams away from Collins, he should see ample volume and is a reasonable bet to find paydirt this weekend.
Jahan Dotson vs. Denver Broncos secondary
Patrick Surtain is expected to be Terry McLaurin's shadow this weekend, leaving the rising sophomore sensation with a juicy matchup to exploit.
Guess what? Last week, Dotson led McLaurin in targets, receptions, and yards.
Dotson was targeted on 20% of his routes, which led all Washington wide receivers, and he ran a route on 89.7% of the team's dropbacks. He scored a respectable 0.38 fantasy points per route run in an underwhelming first game of the season.
Projected to see a healthy dose of Damarri Mathis, who last week was targeted on 17.3% of his defended routes and gave up 0.50 FP/RR.
Sam Howell didn't look quite as impressive as Stroud in week one, but he still managed to move the ball and secure the win. Dotson is a high-upside flex play that could make fantasy managers look like geniuses.
Honorable Mention: Amari Cooper vs. Pittsburgh Steelers secondary, Zay Flowers vs. Cincinnati Bengals secondary
WR MATCHUPS TO AVOID
George Pickens vs. Cleveland Browns secondary
Is Diontae Johnson playing? Nope. Is Kenny Pickett one of those upper-echelon, matchup-proof QBs? Absolutely not.
This is not an indictment on Pickens. He is a very good NFL wide receiver… but he will have his hands full with a healthy dose of Denzel Ward, who just gave Ja'Marr Chase a hard time. Even if Burrow looked atrocious and it was raining, Ward presents a physical matchup nightmare for Pickens.
Even with the San Francisco 49ers turning the Steelers over their knees, a pass-heavy game script couldn't salvage a good fantasy day for Pickens. He saw seven targets and caught five for 36 yards, but the Steelers looked completely out of sorts from the opening bell.
It's entirely possible the Steelers just got punked, and they will rebound nicely in week two. Without evidence of the Steelers' offense not being a mess, you're relying on Pickens to come down with a touchdown to salvage your fantasy day.
Michael Gallup vs. New York Jets secondary
Sauce Gardner is really good you guys. PFF does not project Sauce to shadow Lamb either. In fact, Gallup is projected to face Sauce on 24 of his projected 58 routes. While Sauce is clearly the top dog in the Jets potent secondary, DJ Reed presents a nightmare matchup in his own right.
Aside from one season, Gallup has not been all that reliable as a wide receiver for the Cowboys. He has not posted a Y/RR total greater than 1.37 in any season except his outlier 2019 campaign, where he produced 2.16 Y/RR.
Since tearing his ACL in 2021, Gallup has not had a single game with more than 65 receiving yards. In week one, Gallup was targeted on only 16.6% of his routes. That number is likely skewed because Dallas took the New York Giants out to the woodshed with their defense and didn't need to score many points.
What incentive do fantasy managers have to start Gallup in a game with an over/under of 38.5 points? Especially when Reed and Sauce allow 0.76 and 0.65 yards per snap in coverage?
At this point in his career, I'd say Gallup is closer to a roster clogger than a fantasy contributor. Do not start him week two.
Honorable mention: Drake London vs. Jaire Alexander (Green Bay Packers), Michael Pittman Jr. vs. Houston Texans secondary