Updated 9/17: Aaron Jones & Christian Watson OUT, D'Onta Foreman Healthy Scratch, & more Week 2 News Updates
Week 1 of NFL action is in the books. As the GOAT Belichick would say: We're on to Week 2… of fantasy football. Whether you won or lost, learn what you need to, bury the tape, and then get prepared for domination with The Wolf's 2023 Week 2 Fantasy Football Rankings and Tiers!
All that matters is getting that Week 2 win. Use our Fantasy Football Week 2 Rankings and Tiers to see who The Wolf is higher and lower on, who he considers Must-Starts and Must-Sits, and so much more.
Plus, where do prime Week 2 Waiver Wire pickups like Puka Nacua, Kyren Williams, and Josh Kelley fit into The Wolf's Week 2 Fantasy Football Rankings?
BROADCAST NOTE: We have TWO times to get your Fantasy Week 2 Sit/Starts answered, LIVE on YouTube. First, our Weekly Preview show goes LIVE @ 7pm WEDNESDAY, 9/13 this week only (open-house night for The Wolf at school!)
Then, our Fantasy Football Rankings Week 2 Sit / Start show is at @ 10:45 am EST! All on YouTube – check in for all your questions & the latest Week 2 News!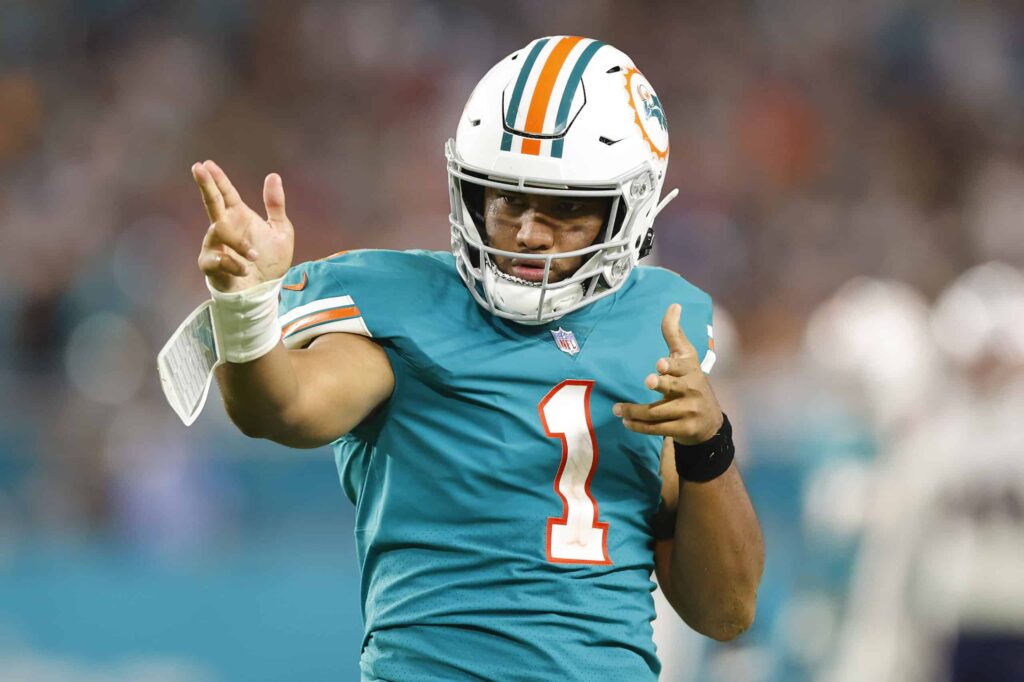 Get the final word on all Actives and Inactives, plus who you should start and sit, during our two LIVE Fantasy Tailgates for Week 2! First, we go LIVE Wednesday, 9/13 at 7:00pm ET (new time for just this week).
Then, we're back Sunday at 10:45 am ET for our Fantasy Football Rankings Sit / Start show. Tune in @ 10:45 am EST on YouTube (or Facebook Live if you're old)