Updated: Sunday 12/18
Lights? Hung. Ugly Sweaters? Worn. Trees? Chopped down and decorated. Egg nog and holiday vibes? Flowing. Indeed, it's the most wonderful time of the year: Week 15, the 2022 Fantasy Football Playoffs.
Perhaps you've dominated all season. Or maybe, after a horrific start, you clawed your way in with some heroic waiver wire pickups. Regardless of your path, you've made it. Everyone's back to 0-0, and the stakes couldn't be higher: win or go home. Make sure the Holiday Season stays full of cheer by using The Wolf's Week 15 Fantasy Football Rankings & Tiers.
Plus, get all your who do I start fantasy questions answered on our two LIVE streams (re: tailgates): Thursday @ 6:45pm ET & SATURDAY @ 11:00am – LIVE at Old Planters Brewing for anyone local (or streaming on YouTube or Facebook Live) Plus, always hit me up @RotoStreetWolf.
Lastly, these Week 15 Fantasy Football Rankings will be updated on a rolling basis throughout the week. As a Scoring Reminder, they are based on 1/2 PPR, 4 Pt Passing TD Scoring.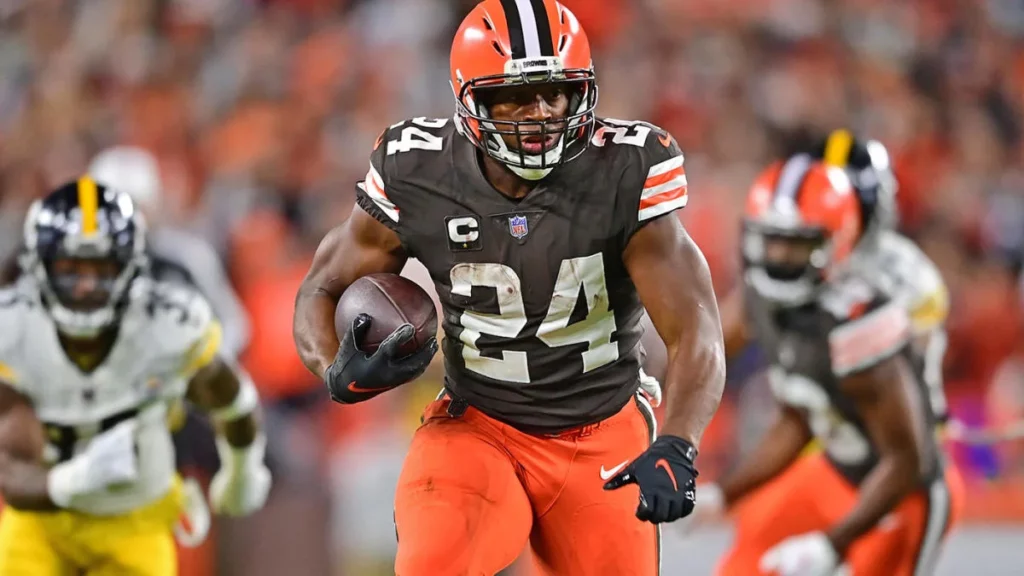 We are SO excited to be LIVE IN PERSON again! Come down to Old Planters Brewing in Beverly, MA this Saturday, December 17th @ 11am for our LIVE Fantasy Football Playoffs & Craft Beer Kickoff! Come to our in-person Sit/Start show and have some beers with The Wolf, CJay, and the rest of the RSJ crew! We'll also stream all the action YouTube or Facebook Live).
Get the final word on all Actives and Inactives, plus who you should start and sit, during our two LIVE Fantasy Tailgates for Week 15 Fantasy Football Playoffs! First, we go LIVE Thursday, 12/15 @ 6:45pm!
Then, we're back Saturday, 12/17 at 11 am ET for our Week 15 Fantasy Football Rankings Sit / Start