"Be afraid. Be very afraid" The Fly (1986)
Do you like scary movies? (Scream 1996) I do too. While watching our favorite scary movies, we have all screamed these phrases: "Run!!!" "Don't go upstairs!" "Don't trust your best friend!" "Don't say you'll be right back!" Why don't these characters get it? Fear creeps in, and they make unwise decisions.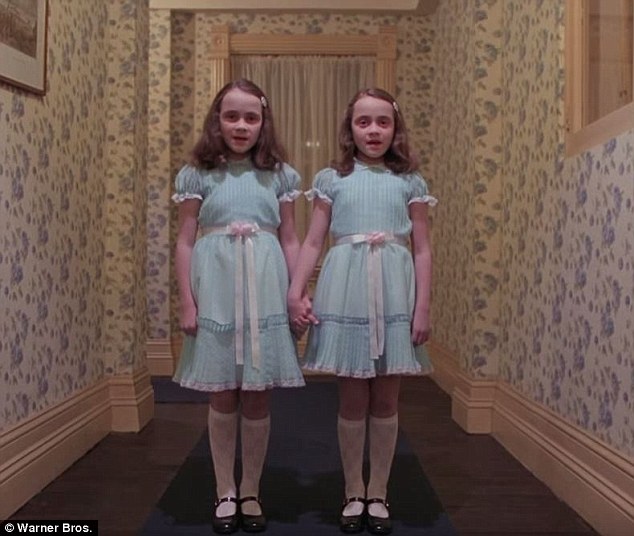 We are rooting for them, and we hope for them to say, "Nope, not doing that!" Or, "I'm gonna leave home." You know? Rational decisions, and we want to make those in fantasy too.
Here are three running backs that I'm saying, "Nope, won't do it. Can't do it. NOT DOING IT!" based on their current 2022 fantasy football ADP and The Wolf's 2022 Fantasy Football Rankings.
NAJEE HARRIS
Current ADP: Underdog 10.4, FFPC 8.7, NFFC 7
Najee Harris averaged 17.7 PPR points and finished as RB3 last season. We all go a little mad sometimes (Psycho 1960), but with numbers like that, why on Earth am I fading him?
It's opportunity cost and in-game ceiling. Drafters are taking Harris around Ja'Marr Chase and Austin Ekeler. Ekeler and Chase outscored Harris last year and had better ceiling games. Harris' ceiling was 29.6 points against Cleveland in Week 17. Ekeler and Chase both had two games over Harris' ceiling, and Chase dropped a 55.6 burner in Week 17. Therefore, the Chase manager most likely knocked out the Harris manager.   
The great Evan Silva of Establish the Run agrees. "Harris averaged a meager 3.91 yards per carry while ranking a lowly 34th in Football Outsiders Success Rate and 20th in Sports Info Solutions's broken tackle rate (10%). Just four of Harris' 307 carries exceeded 20 yards."
Explosive plays alter head-to-head matches in fantasy, and with Harris lacking them, I am fading him at his current ADP. The Wolf is aligned with the Underdog Fantasy ADP, ranking Harris No. 10 overall on his 2022 Fantasy Football Rankings.
SAQUON BARKLEY
Current ADP: Underdog 18.2, FFPC 16.7, NFFC 14.3
Saquon Barkley averaged 11.4 PPR points per game after being drafted within the first three rounds last year. He was hitting his stride in Weeks three and four last year, scoring 21.4 and 29.6 points. Groovy. (Evil Dead II) However, he suffered an ankle injury in Week five that kept him out until Week 11.
Barkley is known for his breakaway speed and three-down skill set. According to Pro Football Focus, Barkley only had five runs of over 15 yards last season and they gave him a 49.2-percentile receiving grade last year. They gave him a 59.1 percent overall player rating, so why is he getting steamed up draft boards?
The answer is simple: Brian Daboll. I get it. The fantasy community assumes that Daboll will crush it as the new Giants' head coach. But, let's not assume anything. He is a first-time head coach, and Mike Kafka is a first-time offensive coordinator. There may be growing pains that fantasy managers are overlooking.
Barkley could smash this season, but give me Joe Mixon, Aaron Jones, and Mike Evans over Barkley all day. I'm on the opposite side of The Wolf, who is very high on Barkley and ranks him 15th overall, is three spots in front of the current best ball drafters.
EZEKIEL ELLIOTT
Current ADP: Underdog 40, FFPC 37.7, NFFC 44.7
Ezekiel Elliot averaged 14.8 PPR points and finished as the RB7 last year. So, his fourth-round ADP is a steal, right? The answer is no because I want to invest in ascending assets, and Zeke showed a decline last year that looked deeper than his PCL injury.
Silva wrote: "Zeke had career lows in yards per target (4.4) and yards per catch (6.1) and gained over 10 yards on just 16 of his 237 carries (7%). Zeke's 6.8% broken tackle rate (Sports Info Solutions) severely underwhelmed, while his 25.4 percent Elusive Rating (Pro Football Focus) registered a whopping 48 points below teammate Tony Pollard's (73.4%)."
Zeke checks in at RB16 and 37 overall on his 2022 Rankings. Zeke's decreased ADP is alluring, but so were the little girls from The Shining that wanted us to come play with them. (The Shining 1980). Not all invitations are ones we want to accept. I say let's fade Zeke at cost and draft Tony Pollard.
Which big name running backs are you fading in 2022?