Isaiah Spiller was considered by many to be the RB1 of the 2022 class throughout the 2021 college football season. After Spiller sat out of the 40-yard-dash at the combine and ran a 4.63 40 at the Texas A&M Pro Day, he saw his draft stock plummet.
In the fourth round of the NFL Draft, Spiller was selected by the Los Angeles Chargers to complement their do-it-all RB Austin Ekeler. Over the past three seasons, the Chargers have used two fourths and a sixth-round pick to help out Ekeler in the backfield, but they have yet to find their guy. At 6-foot 217 pounds, Spiller has the ideal size for an NFL running back and was a three-year bell-cow for the Aggies where he was awarded first and second-team All-SEC honors during his time at College Station.
TALENT
For all the hate Spiller gets for not having elite linear speed, he's one of the most elusive runners in the draft class. Over the past two seasons, Spiller posted 100 forced missed tackles per PFF and had an elite 5.5 yards per carry throughout his career. Spiller is uber-talented when he hits the open field and his knowledge to run in any NFL rushing scheme gives him a leg up on many other backs in the class.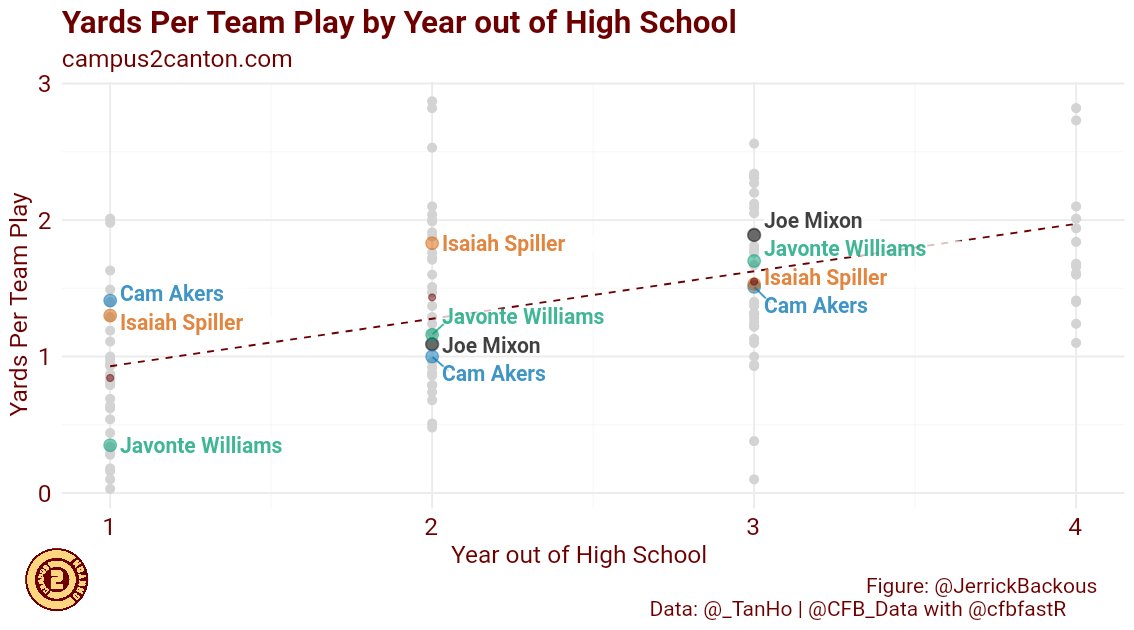 Along with his rushing ability, Spiller has an elite set of hands compared to the other prospects in the draft class. He proved that by catching 74 receptions during his three-year career.
The Athletic's Dane Brugler listed Spiller's pass-catching ability as one of his many strengths. Brugler said, "He is an average athlete and his pass protection must continue to improve, but his ability as a pass-catcher alone should keep him playing on Sundays for a long time. Overall, Spiller needs to be more consistent with his pad level and blocking, but he has outstanding footwork, patience, and vision and ties it all together to maximize each carry. He has all the tools to develop into a three-down NFL starter."
4TH ROUND DRAFT CAPITAL
Since 2012, Michael Carter, Tony Pollard, Nyheim Hines, Chase Edmonds, Tarik Cohen, Marlon Mack, Jamaal Williams, James White, Devonta Freeman, and Lamar Miller have all posted RB3 seasons or better in their career, with four posting at least one RB1 season in PPR formats. Draft capital doesn't mean everything, however, major sustained success for day three running backs is rare.
DYNASTY OUTLOOK
Spiller has the chance to make an immediate impact on the field for the Chargers but won't see significant time unless Ekeler goes down with an injury — which is likely with Ekeler missing seven games over the last two seasons.
AEkeler will be 27 to start the NFL season and has two years left on his contract. Spiller could see some goal-line work and fill in for the starter in one of the best offenses in the NFL. As a potential three-down running back, Spiller has long-term dynasty value and should be drafted in the second round of all formats this offseason.
RSJ RANKINGS SUMMARY
The Wolf's 2022 Fantasy Rankings & Big Board – 132 OVR (+35 vs ECR), RB41 (+14)
The Wolf's Dynasty Rankings – 92 OVR (+27), RB30 (+10)
The Wolf's 2022 Rookie Rankings – 29 OVR (-12)