Player Stock Ticker
NFL Divisional Round PrizePicks Fantasy Player Prop Picks: A Patrick Mahomes Free Square Kicks off the Sunday Slate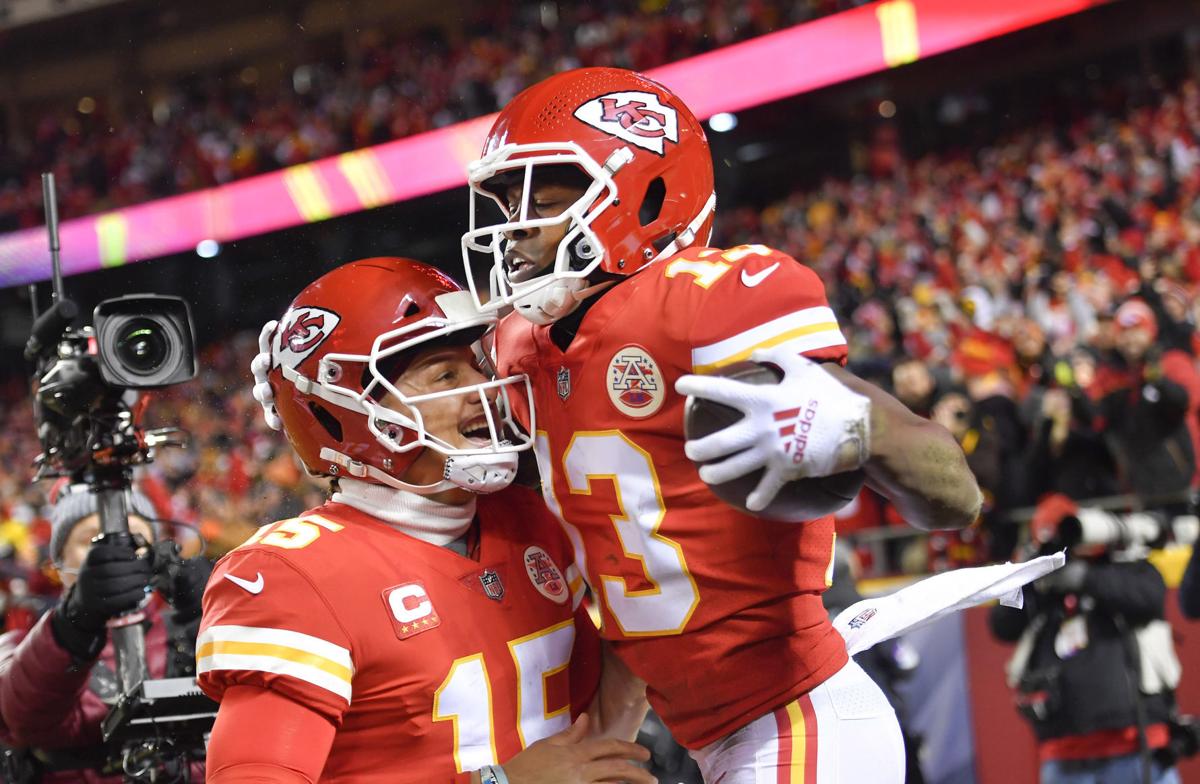 Welcome to our PrizePicks fantasy props picks! If you've never played, PrizePicks allows users to pick and combine between two to five players to win up to 10x on any entry. PrizePicks designates a player prop or fantasy point total on select players and users need to choose whether that player will go over or under that total. Although the user can combine picks from a variety of sports, this article focuses on the NFL Divisional Round.
Follow us on Instagram for additional posted plays on our Instagram Story throughout the NFL Divisional Round.
After downloading the app, use promo code RSJ or click this link to get up to a $100 match on your first PrizePicks deposit.
NFL DIVISIONAL ROUND PRIZEPICKS PLAYS
3:00 p.m. (ET) No. 4 Los Angeles Rams at No. 2 Tampa Bay Buccaneers
6:30 p.m. (ET) No. 3 Buffalo Bills at No. 2 Kansas City Chiefs
PATRICK MAHOMES OVER 0.5 PASSING YARDS
I know I'm taking a giant risk with the over here, but it's a risk I'm willing to take. Assuming Patrick Mahomes does not get hurt walking towards the huddle, the guys over at PrizePicks are giving you a FREE SQUARE to jumpstart your play.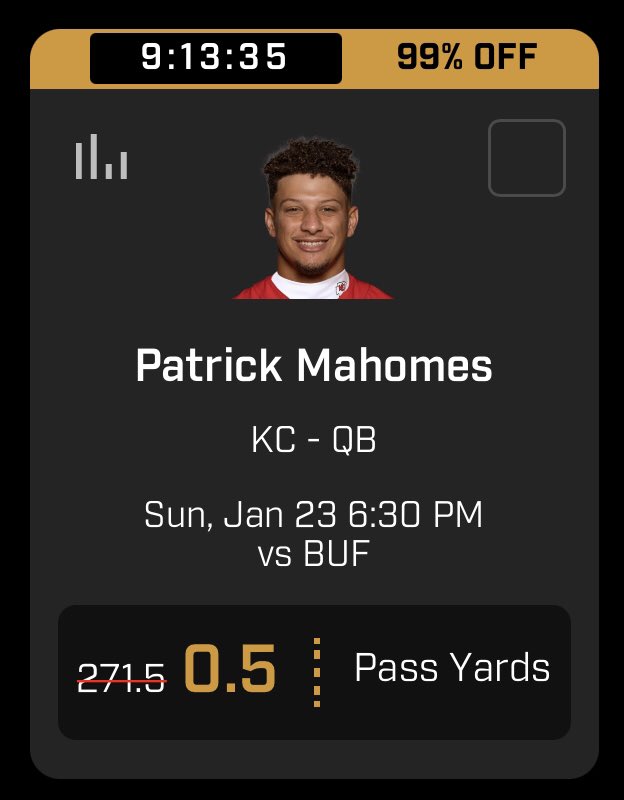 BYRON PRINGLE OVER 30.5 RECEIVING YARDS
Byron Pringle has been on fire as of late, hitting the over here in four straight games. However, his receiving total has not really changed. Mahomes trusts Pringle and he continues to do damage across from Tyreek Hill. With Hill's heel looking healthy again, expect the Bills to roll coverage away from Pringle. As long as Pringle's line hovers around 30 yards, I'm taking it every time.
CAM AKERS OVER 45.5 RUSHING YARDS
Cam Akers is back and maybe better than ever after rupturing his Achilles just six months ago. It took him a game to shake the rust off, but Akers battered and gashed the Cardinals to the tune of 95 total yards on 18 touches last week. Most importantly, Sean McVay trusts Akers to carry the load, as he out-carried Sony Michel 17 to 13. Tampa Bay still has a talented front-seven, but they've been susceptible as of late, allowing 118 rushing yards per game over their last three games.
LEONARD FOURNETTE OVER 0.5 TOUCHDOWNS
Playoff Lenny returns to the lineup today to give the Bucs' running game a boost against a talented Rams' defensive line. Although he has not played since December 19, Fournette has six touchdowns in the last five games that he's played and gets a Rams defense that's allowed 18 rushing touchdowns this season. The yardage might not be there today, but expect Lenny to punch one in on the goal line to give him some confidence after missing a number of weeks with a hamstring injury.
OTHER PLAYS I LIKE
Gabriel Davis over 27.5 receiving yards; Stefon Diggs over 5.5 receptions; Devin Singletary over 0.5 touchdowns; Matthew Stafford over 0.5 interceptions; Patrick Mahomes over 21.5 rushing yards; Travis Kelce over 15.5 fantasy points
After downloading the app, use promo code RSJ or click this link to get up to a $100 match on your first PrizePicks deposit.