James Conner put on a SHOW in Week 9. Anyone that had the misfortune of facing off against Conner, you have my sympathies. Chase Edmonds suffered a high ankle sprain almost immediately in the Cardinals' divisional tussle with the San Francisco 49ers. In Edmonds' stead, Conner delivered 173 total yards and three scores.
Conner put on display just how much upside he possesses while Edmonds is sidelined four to six weeks with the ankle sprain. Not only did Conner dominate with 21 carries, but he also caught all five of his targets. For context of just how significant the Edmonds injury is, Conner had only seen five total targets coming into the 49ers game.
JAMES CONNER IS SMASHING pic.twitter.com/LySIgQsDeR

— PFF Fantasy Football (@PFF_Fantasy) November 7, 2021
Third string running back, Eno Benjamin, saw nine carries and zero targets for only 39 total yards. In short, Conner is in line for a thanksgiving feast-sized slice of opportunity pie a few weeks early. Conner has juicy matchups against the Panthers, Seahawks, and Bears across the next four weeks with a week 12 bye.
OUTLOOK WITH KYLER MURRAY
The Cardinals' offensive attack is the most lethal in the league. Arizona ranks first with 277 points scored, ninth in rush yards per game, and fifth in pass yards per game. Conner was already receiving 55.6 percent of the team's rushing work.
While nobody watching the film would get Conner and Edmonds mixed up, Conner's passing utilization looked similar to Edmonds' season-long workload.
In eight games with Kyler Murray, Edmonds was on pace for 74 targets and 418 receiving yards. On the flip side, Conner only saw five targets across eight games with Murray. Prior to Edmonds' injury, Conner was on pace for 716 rush yards on 3.8 YPC, but did most of his damage in the red zone.
Prior to Week 9, Conner had 15 rush attempts in the red zone while Edmonds and Murray combined for 14. Cardinals' running backs also received 17 percent of the team's targets. With Benjamin seeing zero targets so far this season, it's reasonable to assume Conner inherits most of Edmonds' vacated target opportunities. In other words, Conner is about to explode in Edmonds' absence and could carve out a bigger role in the offense going forward.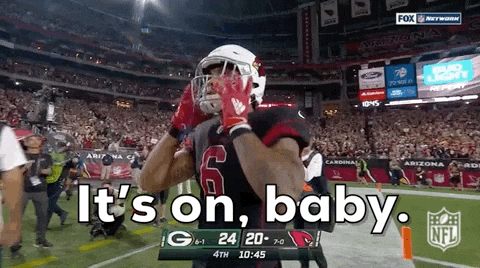 Keep an eye out for The Wolf's Week 10 Rankings to see where Conner lands this week.