Player Stock Ticker
The Anatomy of a $1M DFS Lineup: Dissecting the NFL Week 6 DraftKings Millionaire Maker Winning Lineup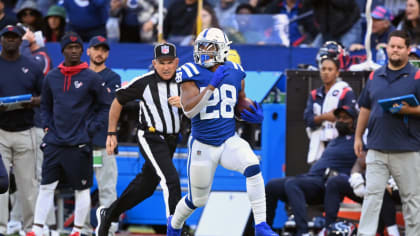 Each week, I'll be expanding on the DraftKings Millionaire Maker analysis provided by Adam Levitan here and The Wolf here. I encourage you to look at those articles first, if you haven't already.
Breakdowns of trends in lineup structure for particular weeks can be found on the subreddit r/dfsports, and every week linestarapp.com gives you the highest possible scoring Millionaire lineup. Visit the latter to remind you how absurd this game can be, like how you should've stacked the Lions in week 1, and how Maxx Williams was apparently the tight end to roll out in week 2.
In this series, I'll be looking at trends that DFS players track, diving into the skill/luck dichotomy, and more.
WINNING STRATEGY
🎉Congrats to 'bullnasty', they won with 1 entry into the @DraftKings NFL $4M FANTASY FOOTBALL MILLIONAIRE.

NFL DFS Winning Lineup vs Perfect Lineup:
Point Differential: 33.06
Similar Players: 6
Winning lineup stack: QB-WR
Perfect Lineup stack: QB-WR pic.twitter.com/2TAvuXcdbx

— LINESTAR (@LineStarApp) October 18, 2021
Baker Mayfield — $5900, 15.16 DraftKings points
Jonathan Taylor — $6600, 31.8 pts
Joe Mixon — $6400, 26.3 pts
Ceedee Lamb — $6500, 39.1 pts
Donovan Peoples-Jones — $3500, 29.1 pts
Adam Thielen — $5800, 32.8 pts
Noah Fant — $4800, 24.7 pts
Travis Kelce — $7000, 17.9 pts
Colts DEF — $3500, 15 pts
TOTAL DK POINTS — 231.86
Stack: Single stack, no run-it-back. Our second single stack, the first one with no runback.
Salary cost: all $50G, third time that's happened this season, 18.8-percent of the cap ($4700 per player)
Stack used Vegas' 5th-highest over/under out of ten games (ARI at CLE, O/U 48.5)
TE in the flex, only other non-WR in the flex was week 4 (RB)
Joe Burrow (week 1, $5800) is the only other winning lineup QB priced at or below Mayfield. The next highest is Dak Prescott ($6700, week 4)
Derrick Henry ($8300, week 2) is the only of the thirteen RBs so far to cost more than $6700
Total ownership percentage — 93.0 %. The only time it was higher was week 5  (111.8%). With three players at sub-3% and two players at +20%, this lineup reflects the "barbell" construction mentioned in the linked Adam Levitan piece
THE SKILL
This week's winner found a way to fit in players in great spots to smash.
Taylor and Mixon played bad teams with bad run defenses.
Lamb and Thielen have a ceiling substantially higher than what they displayed the past few weeks, and were ripe for an upswing.
Fant has been a threat to hog targets since Jerry Jeudy has been out, and Kelce is a good fit anytime if you have the cap space, a great fit considering he went against Washington's porous pass defense.
THE LUCK
A QB-WR single stack from a predominantly rushing offense facing a bad run defense (tied for the worst rating in that area by PFF) is poetically contrarian. You know the risk you're taking when hitting the "submit" button.
CONCERNING NON-WR IN THE FLEX
The Adam Levitan piece linked here includes this tidbit:
"Data: The field used WR in the flex 45.1% of the time. Top 100 teams used WR in the flex 56.4% of the time. Both RB (42.7% field vs. 35.4% Top 100) and TE (12.2% field vs. 8.2% Top 100) flex usage had negative leverage."
So while it may seem counter-intuitive to make lineups with negative leverage, we can still expect to see a non-WR in the flex on winning lineups occasionally, and may actually do ourselves a disservice by scrapping RB or TE in the flex altogether.