Player Stock Ticker
The Anatomy of a $1M DFS Lineup: Dissecting the NFL Week 5 DraftKings Millionaire Maker Winning Lineup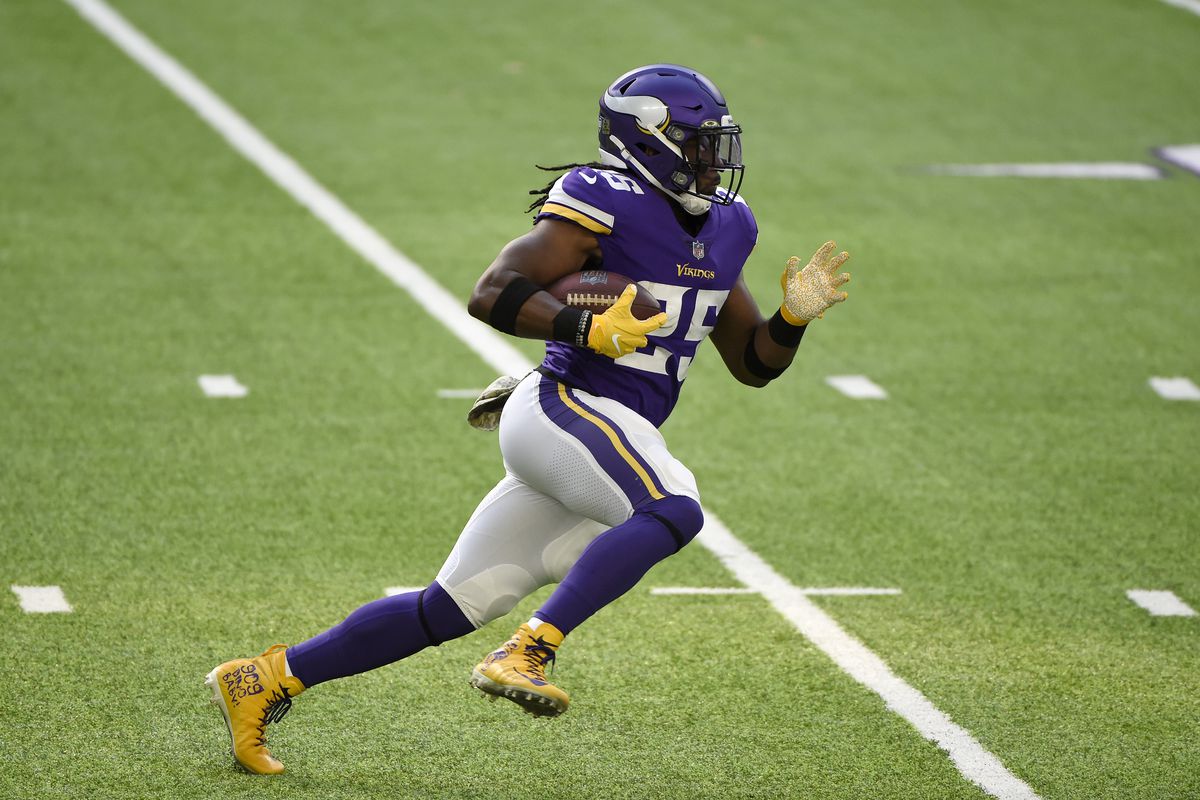 Each week, I'll be expanding on the DraftKings Millionaire Maker analysis provided by Adam Levitan here and The Wolf here. I encourage you to look at those articles first, if you haven't already.
Breakdowns of trends in lineup structure for particular weeks can be found on the subreddit r/dfsports, and every week linestarapp.com gives you the highest possible scoring Millionaire lineup. Visit the latter to remind you how absurd this game can be, like how you should've stacked the Lions in week 1, and how Maxx Williams was apparently the tight end to roll out in week 2.
In this series, I'll be looking at trends that DFS players track, diving into the skill/luck dichotomy, and more.
WINNING STRATEGY
Tom Brady — $7400, 6.4% owned, 40.74 Draftkings points
Chuba Hubbard — $6000, 6.4%, 21.4 pts
Alexander Mattison — $5500, 35.4%, 30.3 pts
Davante Adams — $8200, 23.6%, 40.6 pts
Mike Evans — $6800, 5.4%, 32.3 pts
Antonio Brown — $5200, 14.7%, 34.4 pts
Hunter Henry — $3700, 4.5%, 19.5 pts
Kadarius Toney — $4000, 11.3%, 32.6 pts
Vikings DEF — $3000, 8.1%, 9 pts
Stack: Double-stack, no run-it-back, same as weeks 1 and 2.
Stack cost was $19,800, 39.6-percent of the cap ($6600 per player)
Used $49,800 out of $50G, tied for the least amount used so far
Stacked using Vegas' 6th highest over/under (MIA at TB, O/U 48)
WR in the flex, with the only non-WR in the flex being week 4 (RB)
115.8% total ownership percentage, the highest so far (previous was 88.6) and the first time it has been in the higher-half of the 75-125% recommended range
THE SKILL
Don't have to get too deep here. Brady-Evans-Brown is a playable stack probably any week.
While the Chuba Hubbard pick has a minor place in the "luck" category (unless I'm missing any pre-game news that said he would see more of a workload than he did in week 4), being the primary back against an Eagles porous run D put Chuba in play at his cost.
The Mattison pick was brought to you by: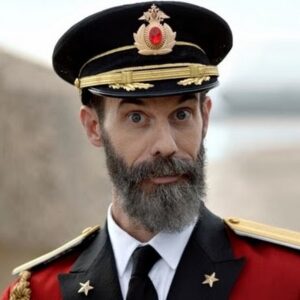 And Davante Adams was just doing Davante Adams things: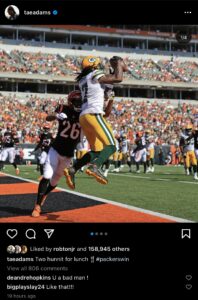 Kadarius Toney's value going into this week was no secret, as Kenny Golladay was presumed to get most of Cowboys CB Trevon Diggs' attention.
THE LUCK
Although Hunter Henry had been out-snapping Jonnu Smith 193-to-142 before this past weekend, they both saw 40 snaps against the Texans, and they couldn't be much closer to even in target share coming in to week 5:
Targets by week
Wk 1: Smith 5, Henry 3
Wk 2: Smith 5, Henry 4
Wk 3: Smith 6, Henry 6
Wk 4: Smith 5, Henry 5
Wk 5: Smith 2, Henry 8
This has the look of an outlier, time will tell if it continues.
NOTING EARLY-SEASON TRENDS
Joe Burrow has been the only winning lineup QB under $6700 (week 1, $5800).
Now, only two out of eleven winning lineup RBs have cost over $6200, as part of a trend expanded on here:
An interesting early-season #DFS tournament trend:#DraftKings Millionaire and #FanDuel Sunday Million winners are spending almost as much on their WR2 as their are on their RB1

In the past, winners have typically spent the most on their top RB by a wide margin pic.twitter.com/S0sUzExPNX

— TJ Hernandez (@TJHernandez) October 5, 2021
After week 5, that gap between RB1 and WR2 shrinks, with $6640 average spent on RB1, and $6480 average spent on WR2.